Sometimes when I'm struggling with anxiety, or wading through a difficult time in life, I turn to a comfort food. Chicken parmesan, mashed potatoes, pizza or a charcuterie, most of my favorite comforting meals contain dairy. This year I went dairy free for my daughters' dairy allergy, so I've had to get creative. Today I'm sharing a roundup of my favorite dairy free comfort foods and recipes.
Dairy Free Comfort Food – Pizza
Pizza – Many of my favorite pizzas can be made dairy free – just omit the cheese OR use a vegan cheese alternative. My favorite vegan mozzarellas are by Miyokos and Violife. Escarole and White Bean Pizza is an ultimate comfort food I made often! There is a local pizza place in town that makes my favorite New Haven style pizza with bacon, spinach, black olives and onions over red sauce (no cheese!).
Calzone – I have yet to find a place that makes dairy free calzone but it's something I dream about often. Kite Hill makes a dairy free ricotta cheese and sometimes I consider trying to make one myself!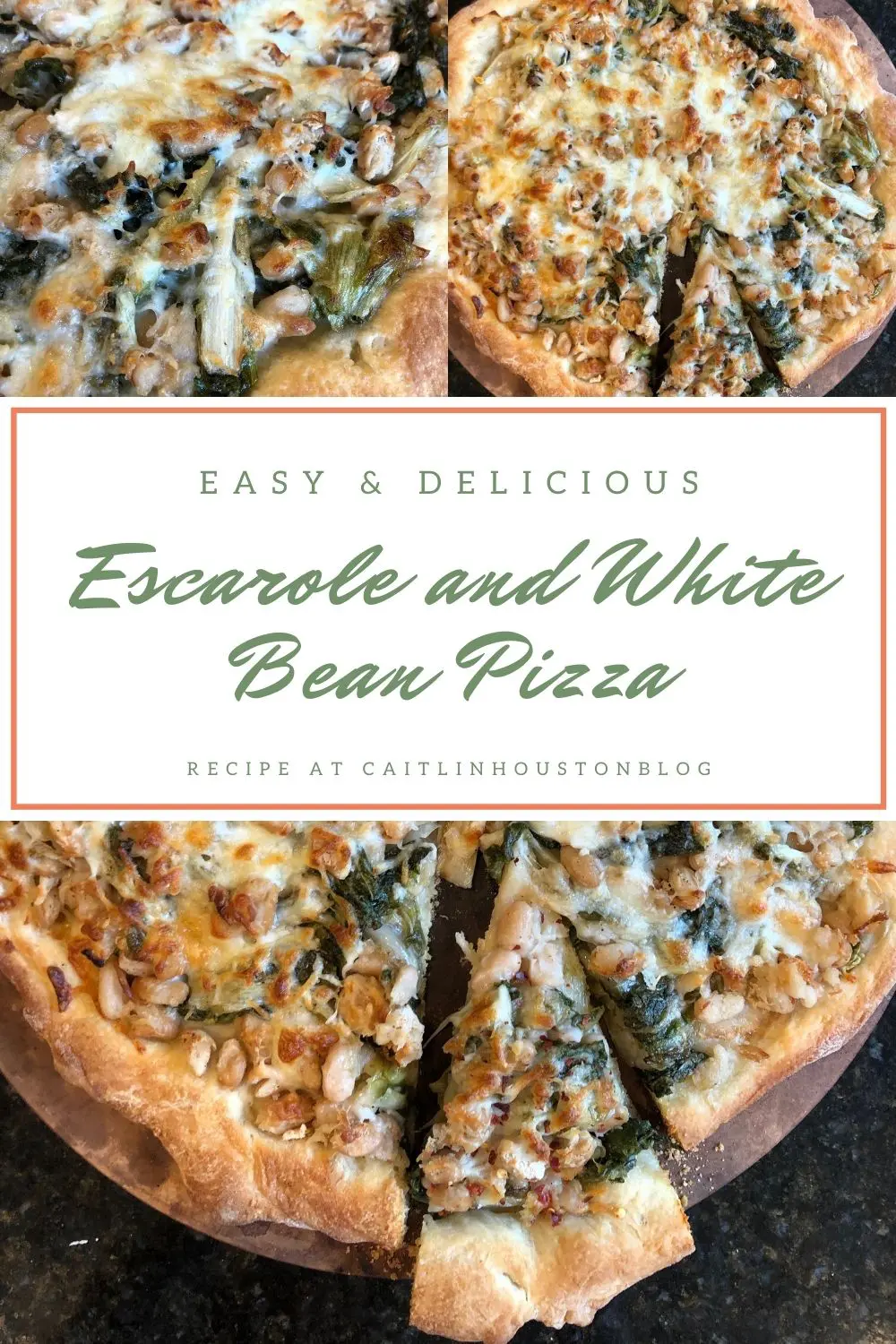 The Best Comfort Foods – Pasta
Peanut Pasta – There is something so decadent about a pasta with creamy (but crunchy) peanut sauce – like my friend Claire's recipe for Peg's Peanut Pasta. It is SO yummy! I would also love to try this less heavy Firecracker Vegan Lettuce Wrap recipe.
PASTA Bakes– I never said these comfort foods were low-carb! Pasta is one of the most comforting dishes of all time. There are so many different pasta bakes I love to make with dairy free alternatives, like this Chicken Spinach Vodka Bake. Instead of jarred vodka sauce, use a can of coconut milk and tomato paste! Here is a great recipe for dairy free vodka sauce. My Sun-dried Tomato White Bean Chicken Pasta recipe tastes like it has cheese in it because of the bean's creaminess – but it's completely dairy free!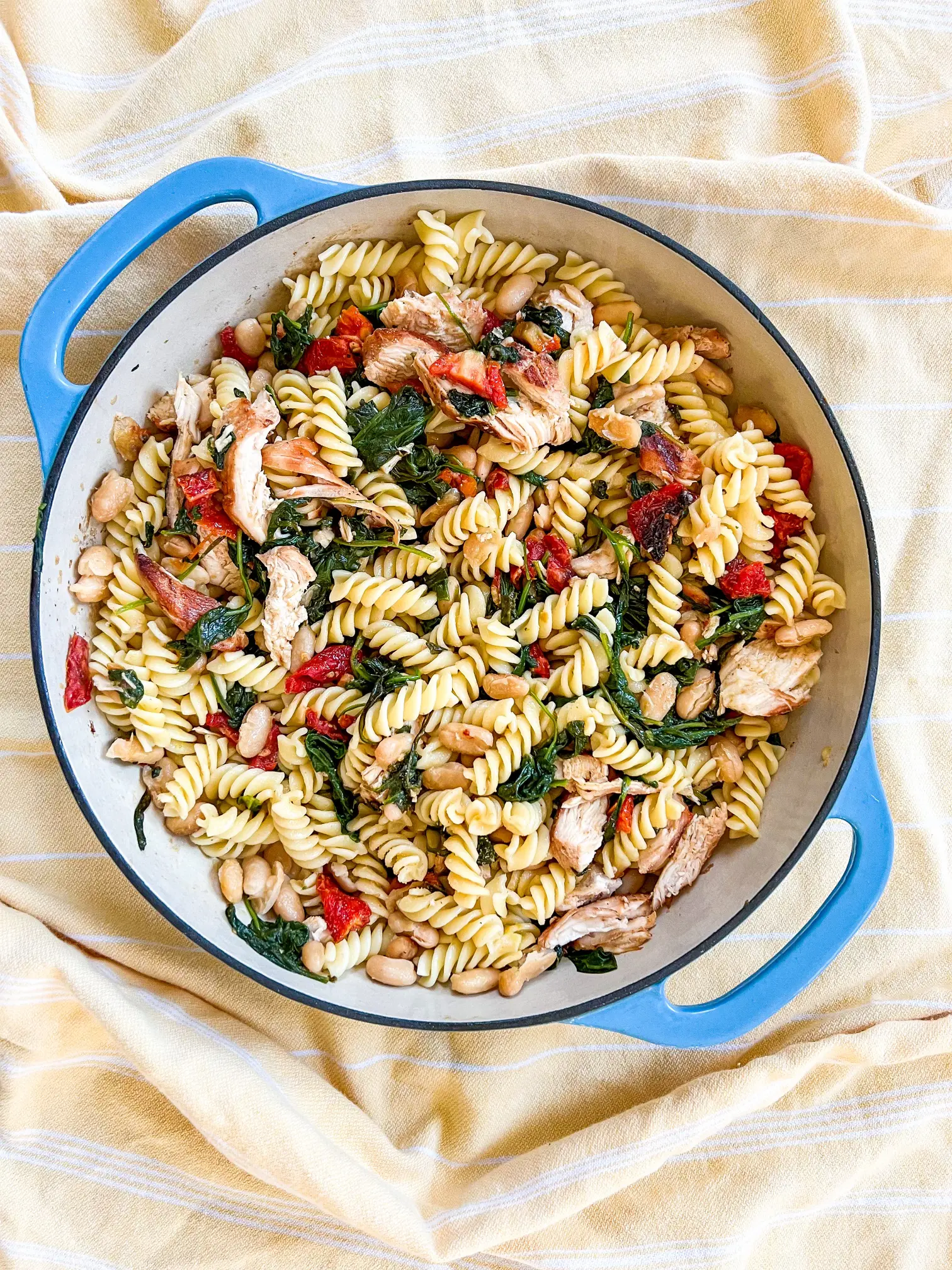 More Comfort Foods
Enchiladas – I think this dish deserves a section of its own because there are so many different dairy free enchiladas recipes out there! The key ingredient is vegan cheese shreds and sometimes – dairy free sour cream! My Mama's Meatless Enchiladas and these Shredded Chicken Enchiladas can be made with vegan cheddar or Mexican blend cheese shreds. Last night I made the most delicious Dairy Free Green Chili Chicken Enchiladas (see below). They'll be on our dinner rotation for sure!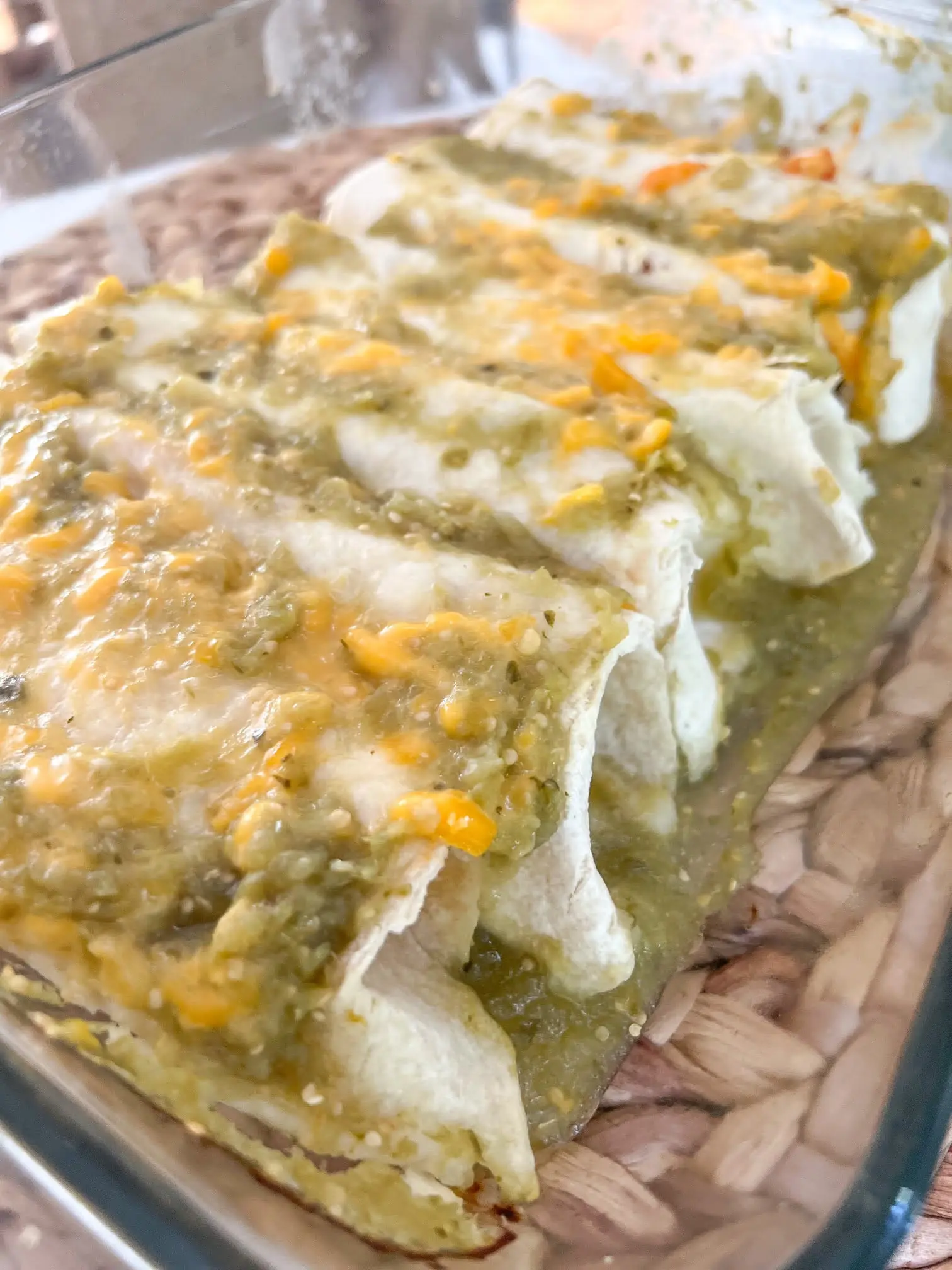 Mashed Potatoes – I think everyone can agree that Mashed Potatoes are a comfort food, especially if you top them with bacon, cheese, and chives! I wrote this recipe for Dairy Free Mashed Potatoes quite a few years ago and still make it today! One change – oat milk makes a creamier dish!
Meatloaf – You know what goes great with mashed potatoes – Turkey Meatloaf Muffins!
Chili – A big bowl of steamy chili topped with a crunchy crumbled chip or melted dairy free cheese is so comforting. My White Bean and Chicken Chili or Sweet Potato Black Bean Turkey Chili recipes are so delicious and super simple to make.
Comforting Soup Recipes
Dairy Free Potato Soup – One of my absolute favorite comfort soups is Potato Soup topped with bacon and chives. Traditional potato soup recipes are loaded with dairy though – so I set out to make a dairy free EASY potato soup the whole family likes. You won't even miss the cream.
Looking for more dairy free creamy soups? Check out these 10+ Best and Creamiest Dairy Free Soup Recipes.
There is nothing quite like a bowl of CHICKEN NOODLE SOUP when you're feeling run-down or in need of comfort. This easy Chicken Noodle Soup recipe doesn't have any dairy at all!
Most of the soups on my blog feature a minimal amount of dairy – it's usually just a bit of parmesan cheese as a topping. Check out all of my Comforting Soups here.
Do you have a favorite dairy free comfort food?
Want more Dairy Free Comfort Food Recipes? Check out this post!