Whenever I sit back to reflect on my year in review, I always have trouble picking a few top moments. We had twelve lively months filled with ups and downs, new beginnings, a few endings, and lots in between. I'm sharing a little bit of everything – from my personal to professional life – that stands out in 2019.
The last few weeks of the year always go by quicker than the rest, packed with family time, holiday celebrations, and travel. The culmination of it all happens on New Year's Eve – my least favorite holiday because it's the end of something huge. I can't stop it from happening, so I accept the year is over and look forward eagerly, anticipating whatever is to come.
Milestones
This year we met A LOT of milestones with Ailey starting preschool and finally being able to reach the tricycle wheels. I struggled adjusting to these changes in childhood, especially when Annabelle graduated preschool and we sent her off to Kindergarten.
Everyone in the family had a big birthday party in 2019. Ailey turned three with Princesses, Annabelle celebrated six at Frootie Tooties, I entered another year in my 30s with my family and Brandon blew out 35 candles on our back deck. I think we can all say we welcomed new years in life joyfully surrounded by people we love.
ALL the Family Trips
One of my professional goals for 2019 was to add more family travel content with real trip experiences. I feel so very fortunate to have been able to bring my family on not one, but three different vacations for CHB. We visited Woodstock Inn, Woodloch Pines, and Basin Harbor, all equally amazing family resorts.
In addition to those trips, we went on a Disney Cruise with Brandon's family and wore matching bathing suits. Then we joined by siblings and parents on our annual Cape Cod vacation.
Our year was full of fun and adventure with day trips to Yankee Candle Village and a weekend trip to Georgia. This year we really made the best of our family time together!
Mental Health Awareness
I always hope to make a connection with someone who may feel alone by writing about my mental health. Sometimes I have an incredible amount of feedback when I share a personal post and that's what keeps me writing. The other reason – it's therapeutic to talk about stress, anxiety, and depression.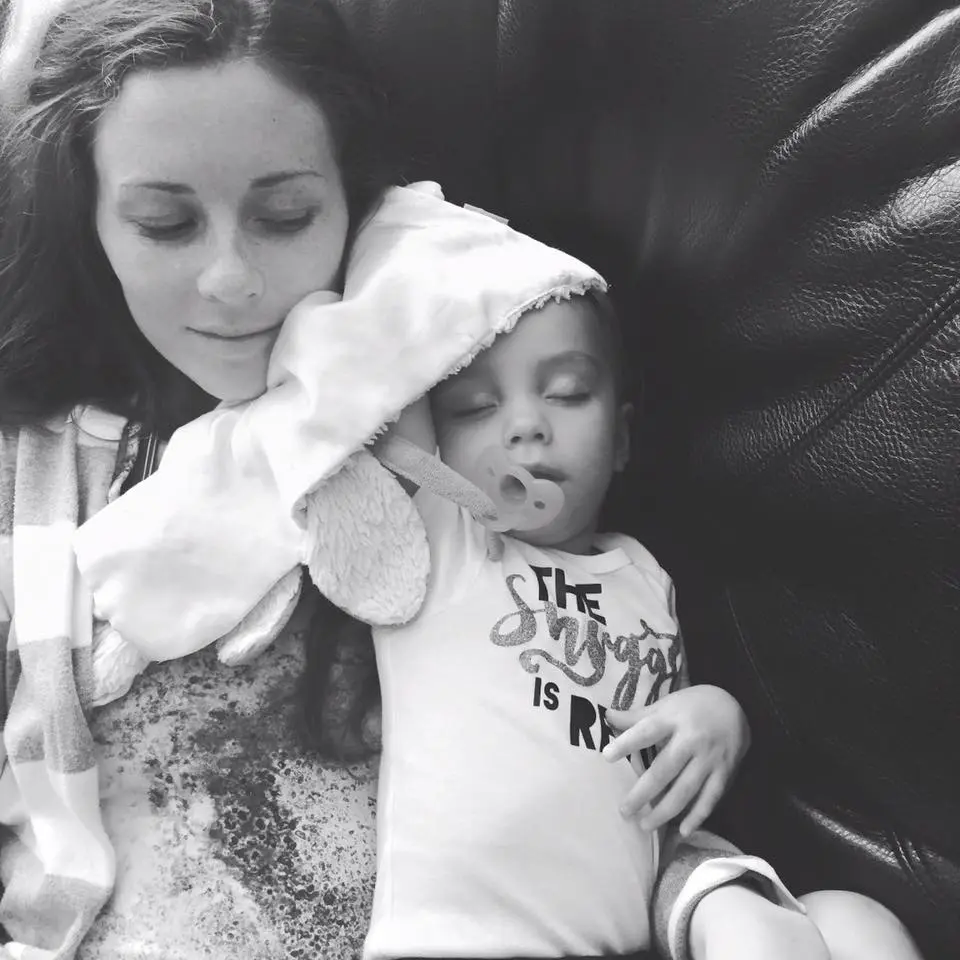 During this year I revisited my past to reveal a few topics I've struggled with behind closed doors. I shared why I chose to take Zoloft for Anxiety and Depression when I was a teacher in 2012. Then after having children I experienced a few unpleasantries such as postpartum depression after breastfeeding and postpartum body shaming.
Want to know what else I disclosed? After a lot of thought, I finally shared the secret to a better marriage and why we aren't having any more kids.
A Few More Photos from the Year in Review
In 2019 I made a few new forever friends through CHB and in our neighborhood. I love the community I have here in Connecticut and am so thankful for everyone!
A Summer Soiree in Darien
Fall Evening Out at Terrain
Playing Model with my fellow Bloggers
I am so thankful to have been on the receiving end of some amazing opportunities for CaitlinHoustonBlog in 2019. I spoke on two different influencer panels and a podcast, spent a night at the Delamar with Valmont Cosmetics, and was named SHE Partner of the Week. A college senior interviewed me for her senior capsule project, "What Does it Mean to Be an Influencer?"
In addition to the interviews, I was invited to be a guest on "Ct Style" multiple times to share a variety of lifestyle posts from the blog! The biggest moment of the year was my feature in The New York Times about the influencer of Mom bloggers.
Family Snippets from 2019
It's no surprise around here that my family is the center of my world. I'm so fortunate many of my family members are my best friends, and I love the memories we make together!
Dear world, I am excited to be alive in you, and I am thankful for another year. – Charlotte Eriksson