Tomorrow morning my family leaves for our annual trip to Cape Cod. Each year my parents, siblings and spouses, plus all the grandchildren take a weeklong vacation together. We are all so excited to step away from work and relax together. This week's favorites are the best of Cape Cod. Enjoy!
The Beach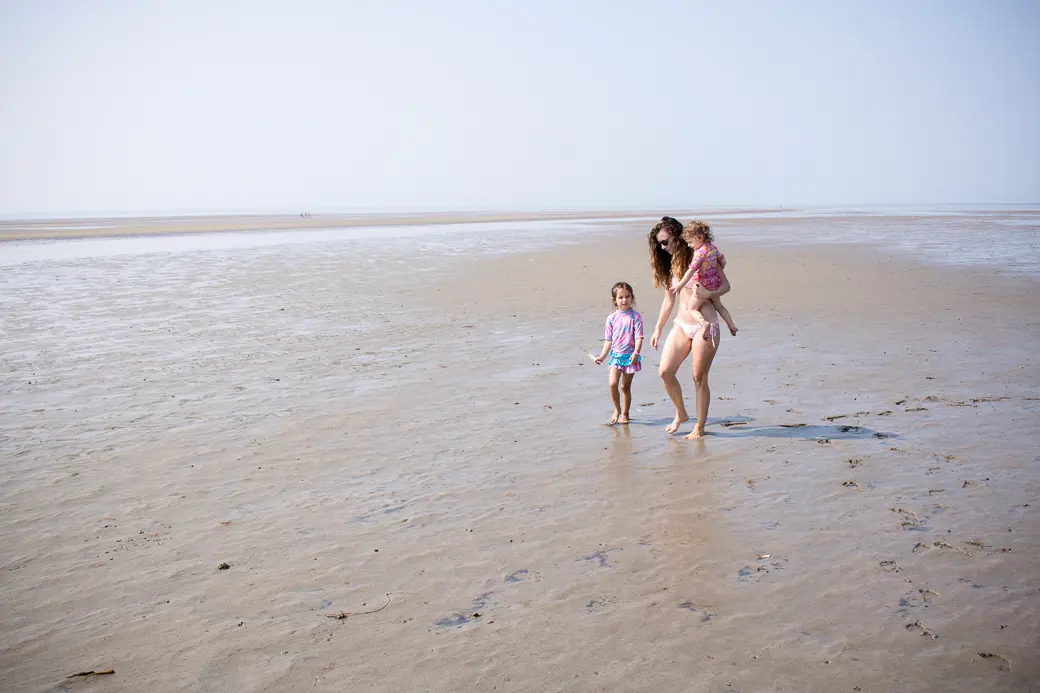 There is something to be said about a New England beach. From the dunes to the low tides to the sea grass – it's all so beautiful. Our girls love looking for sea life during low tide and walking for what seems like miles towards the horizon. Plus, the Cape Cod beach is where my husband proposed on August 16, 2008.
Provincetown
One of our must-do activities when we visit the Cape is to take a day trip to Provincetown. There is so much to see and do in P-town, especially if you visit during Carnival.
We like to shop for souvenirs, stop somewhere for lunch, and enjoy the overall bustling atmosphere of the exciting town.
I Always Eat the Best Food
That upside down bag right there says "Hole in One" and it is at the top of my Cape Cod favorites for FOOD. Love donuts and bagels? I can't ever get enough. Even the Iced Coffee is incredibly delicious. The lines are always long, but we heard they do curbside pick-up due to Covid-19.
We mainly cook at the rental home during our vacation and buy all of our seafood fresh from Hatch's Fish and Produce Market in Wellfleet. There is a farmer's market in Wellfleet where we buy produce and a grocery store for provisions. My family loves to cook, so we prefer to eat at home instead of going out to a restaurant when we stay at The Cape.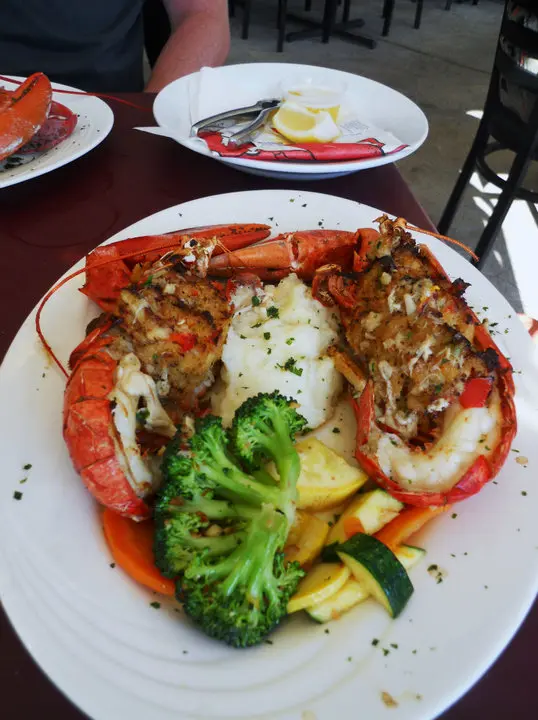 Want to know more about my obsession with The Cape? Read the Top 5 Places to Visit in Cape Cod, What to Do on a Cape Cod Vacation, and my Cape Cod Menu.
Making Memories with My Family
There is something so special about being somewhere else that isn't home with all of the people you love. My family stays in a vacation rental together, filling it with love and laughter all week long. Cape Cod is truly the place where everyone just breathes a little easier and laughs a lot harder. I look forward to this family vacation every year with so much excitement and joy.
Happy Friday! I'll be back in a week with more content from our family vacation in Cape Cod!