What do you know about the characteristics of a three year old? In 365 days plus four months, Ailey has changed and grown so much.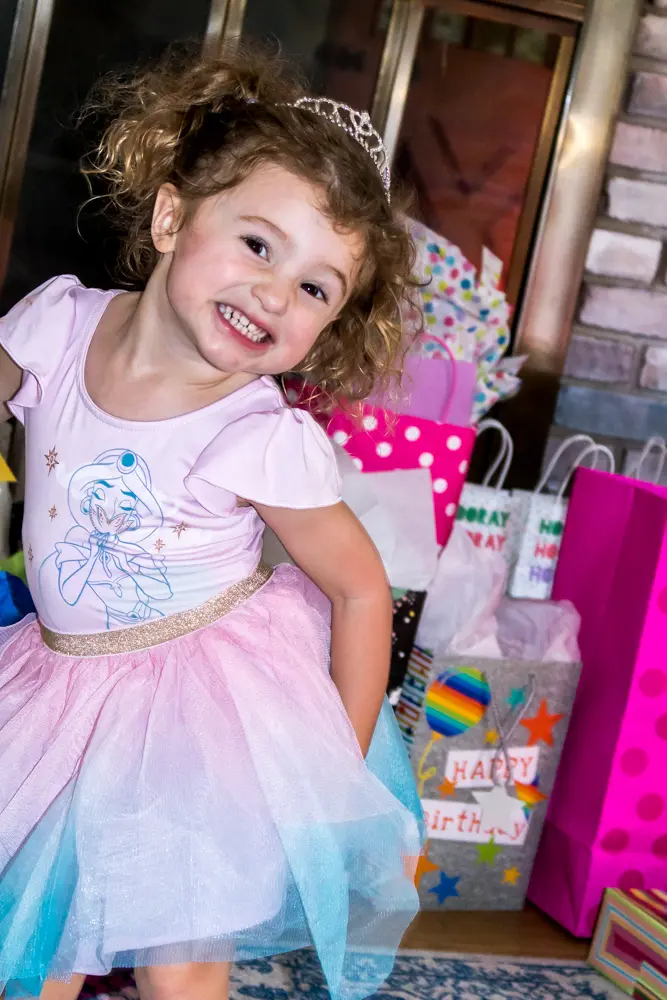 Our three year old is taller, wiser, and so much more funny than ever. Ailey is a strong willed, independent silly girl with a powerful love for Princesses.
Height: 3 ft 1 in
Weight: 29.8 lbs
Clothing Size: 3T mostly, some 4T pants
Shoe Size: 8/9
Favorite Foods: Cereal, waffles ("wassles"), string cheese ("cheese stick"), shredded cheddar cheese, fruit snacks, spaghetti and meatballs (from Michaels), ice cream, pizza, strawberries, the orange and yellow veggie chips (no orange), roasted broccoli, spinach bites, pickles, olives, blueberries, donuts, applesauce, pasta with butter, hot dogs, french fries, chicken nuggets (usually only Chik-fil-a)
Foods She Doesn't Like: Crispy waffles, spicy salsa, scrambled eggs
At Ailey's three year checkup, she showed Dr. Vassel how shy she can be. She didn't want to answer the pediatrician's questions and refused to draw a circle. We know she can draw one though because she showed us a preschool orientation. Ailey likes to do what she wants, when she wants, and not when someone else wants her to perform.
Getting Rid of the Pacifier
One of Ailey's biggest changes in life as a three year old will be giving up her pacifier. She is attached to "Paci" more than anything in life. She likes all pacifiers and prefers to sleep with two – one in her mouth and the other in her hand to put in her eye. If she is sad she looks for paci. If she is scared she looks for pacifier. If she is tired, bored, angry, she reaches for her pacifier. We are slowly weaning her of the pacifier during the day, but nighttime is going to be the worst.
UPDATE: Ailey gave up her pacifier the week of September 19th! Brandon was home alone with the girls for 24 hours while I went on a trip. He told her that night he couldn't find the pacifier and she slept without one. We haven't used one since!
After staying home with me every day since she was born, Ailey began preschool this week. We are excited to see how she grows and changes with the new schedule.