Over the last nine years, Brandon and I have encountered some bumps in our marital road. And if we are being honest here, they were pretty big pot holes that almost broke our relationship. What I've learned about marriage from our experiences is invaluable: pride, selfishness, and an inability to communicate efficiently is disastrous. I'm not a marriage therapist, nor do I have a degree in marital counseling, but I do think I've found the secret to a better marriage.
I'm not perfect, I'll never be perfect, but you'll never find someone who will care about and love you as deeply as I do.
I'll admit it… sometimes I am a pretty crummy wife. I take bad moods out on my husband being argumentative or withdrawn. I don't always notice his new haircut or I forget to ask about an important meeting. I'll go to bed early with the kids instead of taking advantage of adults-only time. I let kind actions go unnoticed, forgetting to say thank you, because I'm distracted with something else. I am far from perfect and I'll never be perfect, but you'll never find someone who will care about and love my husband as deeply as I do.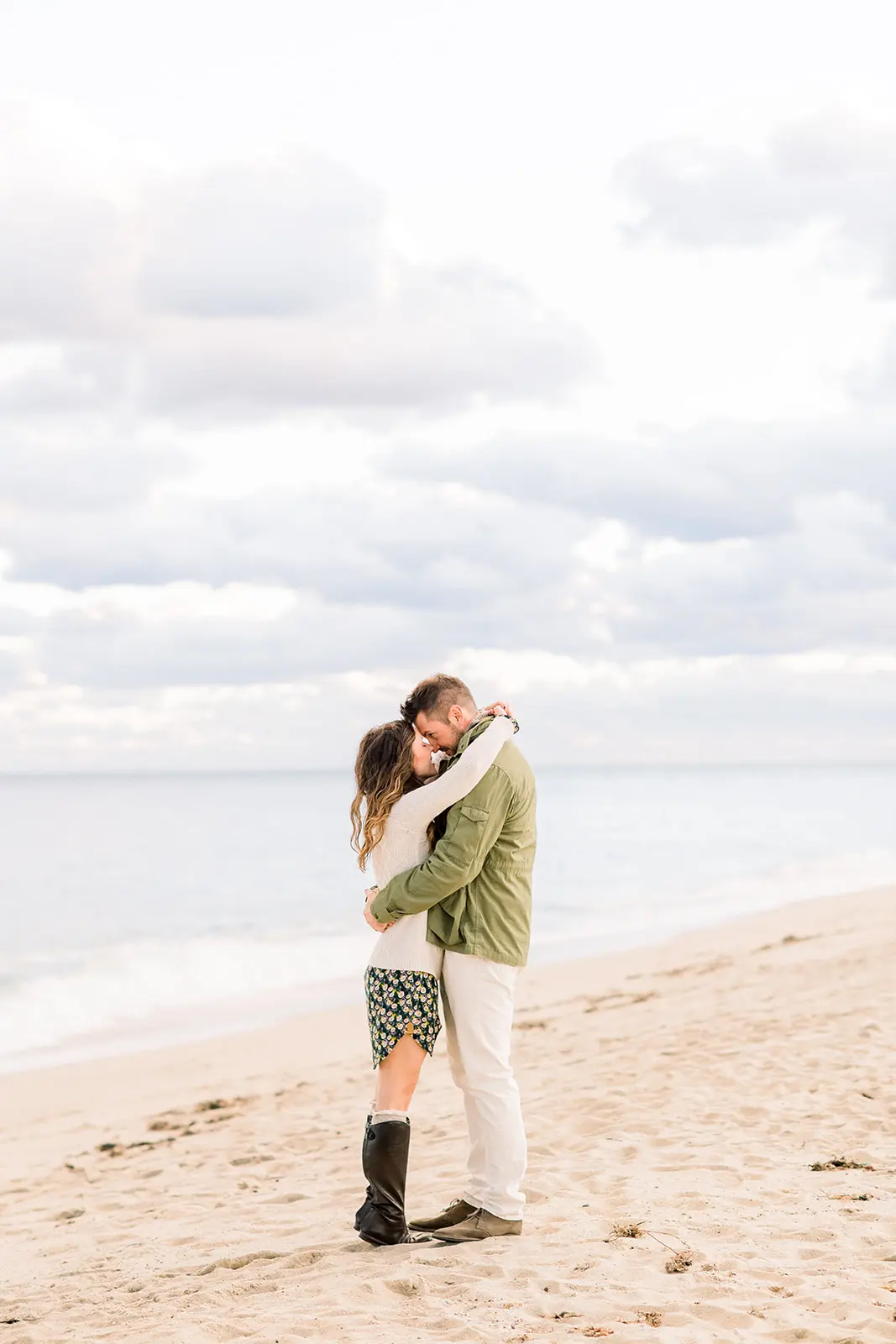 Before you tell me to stop being so hard on myself, I am thrilled with myself that I can make these statements. There was a time in my life when I couldn't find anything wrong with myself – pride was my downfall, along with a short temper. I didn't know the meaning of humbleness, nor did I see it as being important in a marriage. Let me take you back about five years…
I used to have trouble communicating with Brandon (and he had trouble communicating with me). Even before we were married, arguments, usually fueled by alcohol, were started over what seemed like nothing. The root of the fights were actually usually an explosion of the emotions I had built up inside me. For fear of who knows what, I struggled to tell Brandon how I really felt about some of the most mundane things. When I finally found the liquid courage, it was too late and I could never formulate my thoughts correctly. We fought dirty – yelling names at one another and pointing out each other's flaws. We argued to win and valued our own pride too much to be the first to apologize. As I type this I'm shaking my head at how silly, how stupid, how young and immature we both were.
A life changing event taught me and Brandon that being "right" is not worth hurting the one you love. We've learned how taking responsibility for your actions, showing empathy, and exercising forgiveness are the keys to having a happy marriage. Don't be fooled into thinking Brandon goes without fault in all of this. He can list off his imperfections just like I did above. He knows what irritates me, what hurts me, and how it's completely unacceptable to use any of that against me. We've come a long way since we started dating in 2004. We still have more to learn, bits of our relationship to work on, but there is a beauty in knowing we are in this together.
If you're married and feel stuck in a rut, I challenge you to acknowledge your imperfections. Try admitting when you're wrong. Never fight to be right. Speak your truths from the depths of your heart, only keep happy secrets, and don't attack your spouse's character. Lastly, practice forgiveness and grace when needed. Marriages last because two people make a choice to fight for only one thing – each other.
Thank you Rebecca Love Photography for capturing our love in Nantucket.