Medicated. It sounds like such an ugly word, doesn't it? Do you ever wonder why people look down at others for taking medication? I don't… and I won't ever understand, seeing that I chose to take Zoloft for four months and it changed my life. I've wanted to write about my experience with anxiety and depression for quite some time, but I was afraid to speak candidly about this period in my life. You never know who might be reading your blog…
In 2010 I started teaching elementary school. My first year was exhilarating and filled with adventure! I loved my first grade students and felt like I was finally fulfilling my dreams of making a difference in the world. There were challenges, as all teachers face, but for the most part I'd say it was a success. I went into my second year of teaching excited, but the thrill fizzed out by Christmas break. My class was very large, extremely difficult, and I had a ton of behavior issues. I found myself dreading work each morning, fearing student tantrums not only in my classroom, but from surrounding rooms as well.
This was only the beginning…
The first time I was verbally attacked by a student occurred while I was walking a student to the restroom. A fifth grade boy was slamming the cafeteria door open and shut while screaming at the teacher who had told him to leave the room. I asked him to calm down as he was frightening my student, but it only escalated his behavior. The ten year old boy went off on me – calling me swear words and derogatory names I didn't think a child should know. Shaken and disturbed does not even begin to describe how I felt… I later cried in my classroom closet. Sadly, this was only the beginning of stressful interactions with students that led to an emotional breakdown.
One day I fainted after having a panic attack during my free period. My morning had been awful with students having emotional outbursts. One minute I was organizing notes for my afternoon lesson and the next I couldn't breathe. My friend had to call 911 and I was transported by ambulance to a hospital for an extremely high heart rate that could not be regulated. That was the first time a professional recommended I talk to someone about possible anxiety due to stress.
Fast forward to my third year of teaching…
I was coming home daily from school miserable; I felt angry or on the verge of tears. My class of 31 students was a handful; I had multiple children with severe behavior disorders and little to no support. On one occasion, I was conferencing with a students' Aunt about his behavior when I was told I didn't know how to do my job. She said it was my fault he acted out. A few weeks later, a different child attacked me after destroying my classroom during a tantrum. He punched me repeatedly when I tried to call the office for help… To say I was at the end of my rope is an understatement. I couldn't quit my job or I'd lose my teaching certificate, but I hated going to work every day.
I had migraines from stress, my IBS was out of control, and I could barely sleep at night. After school I'd sit in my dark bedroom watching television, ignoring my husband, my blog, my family. My immune system was taking a beating too and I came down with everything under the sun. After a few consecutive weeks of being sick, I went to my doctor for antibiotics. She asked how I was doing and I had a breakdown – sobbing uncontrollably about my life. The doctor recommended I "talk to someone" as I seemed both anxious and depressed, but I really didn't want to. Why?? Well, the only person in my school system who agreed my classroom was an issue was my mentor/best friend and no one else. What if the specialist said the same thing? My doctor told me things would only get worse instead of better if I didn't make an effort, so I made an appointment with a psychiatrist.
After one appointment I was diagnosed with severe anxiety due to my profession, as well as depression. The psychiatrist prescribed me Sertraline (Zoloft), a Selective Serotonin Reuptake Inhibitor (SSRI) used to treat depression, panic attacks, and more. At that time in my life, I thought anti-depressants and anxiety medicine were known for making people numb to the world. I didn't want to change how I was around others, but I also didn't want to feel like I did anymore.
It took exactly two weeks for me to notice a change – it was as if someone had wrapped a huge calming blanket over my shoulders one morning on the way to work. During the first outburst of the day in my classroom, I was able to remain calm – instead of shaking uncontrollably while frantically calling for an aid to assist me in the situation. My best friend said I had a different aura and she noticed I was starting to smile at work again. I was happy at home in the evenings and no longer felt like hiding under the covers from the world.
For four months I took Zoloft on a daily basis. The only reason I stopped: I was trying to get pregnant. I also knew I would be leaving my teaching job to move to Georgia, so there was a light at the end of the tunnel. Brandon and I planned a trip to Norway, where I weaned myself off of the drug. I didn't have any side effects and in just a few weeks I found out I was pregnant!
Were it not for the Zoloft, I don't know what could have happened. The darkness I saw during the weeks before my breakdown was horrible. I felt alone, scared, and hopeless. My life was spiraling and the sadness/anxiety was overwhelming. No one should EVER have to feel this way… never ever.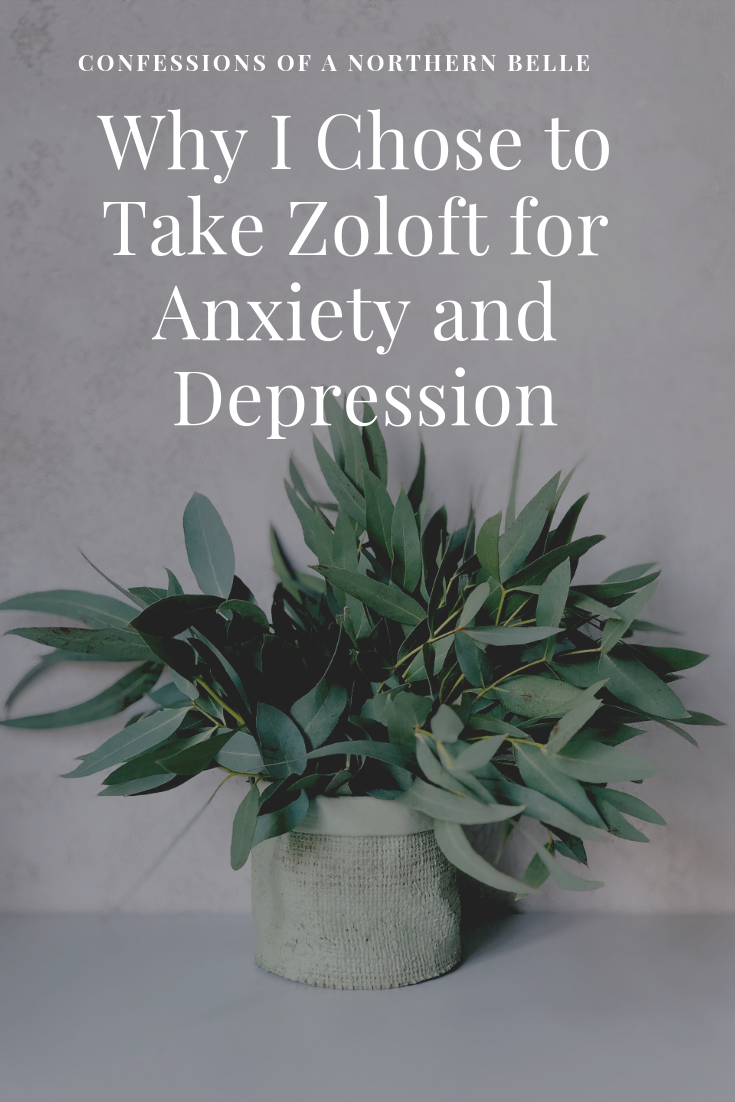 Seven years later, I'm not exactly worry-free. There is a lot you can hide with a smile. I've had some bad days, sought therapy during difficult times, and struggled with postpartum anxiety and postpartum depression. I've found ways to quiet the chaos in my mind, but it can sneak up at any time. I found that sharing my experiences is cathartic and therapeutic, for I make connections with others who've been through something similar. Just knowing I'm not alone in any battle is amazing.