Looking for healthy recipes for the New Year?
The first few days of January I reset my gut after spending weeks of indulging in food and wine for the holidays. In the past I have tried the Whole 30, going dairy-free, and even cut out sugar for the new year. However, I usually regress after 30 days of depriving my body of what it wants/needs. What I've learned is the best way to start a new year is just by eating healthy!
My favorite no-fuss low fat soup recipes
My family loves to eat soup, especially Escarole Bean and Potato Soup. This soup is made creamy by the slow cooking process involving beans and potatoes. It can be made dairy free without shredded parmesan cheese and elevated it topped with crispy bacon crumbles.
Here is another AMAZING Escarole Soup!
Another low fat soup packed with nutrients is an easy Fall Vegetable Soup. This chunky vegetable soup with ditalini pasta is filling, delicious, and versatile. Some of my readers use kale instead of spinach or add a protein, like cooked crumbled chicken sausage.
I enjoy crockpot soups almost as much as dutch oven soups, like my tasty Dairy Free Loaded Baked Potato Soup. The most fattening part of Dairy Free Loaded Baked Potato Soup is the crumbled bacon – so it you're looking for a vegetarian or low fat option, just take out the ingredient!
My family loves a hearty soup on a cold night, especially with a side of crusty bread. This Squash Spinach Sausage Soup was inspired by the white bean escarole soup from last fall, but this one contains sweet Italian sausage. I love how the flavors meld together so quickly – a little sweet and a little salty.
Kid Approved Healthy Recipes
Turkey Meatloaf Muffins are a weekly staple in our house. Packed with protein, Turkey Meatloaf is filling and delicious.
Another must have on your healthy recipes for the new year list: Lemon Chicken Asparagus is easy to make in one skillet with fresh vegetables and tart lemons.
After overcoming the world's nastiest virus, it's so important that I work to heal my body from inside out. This Mushroom Congee is a warm and nourishing dish recommended for soothing inflammation and boosting metabolism. Mushroom in Congee has added benefits for the lungs and stomach.
My youngest sister made the most delicious Sweet Potato Black Bean Turkey Chili. Since then we make it every other week during the fall (and sometimes year round).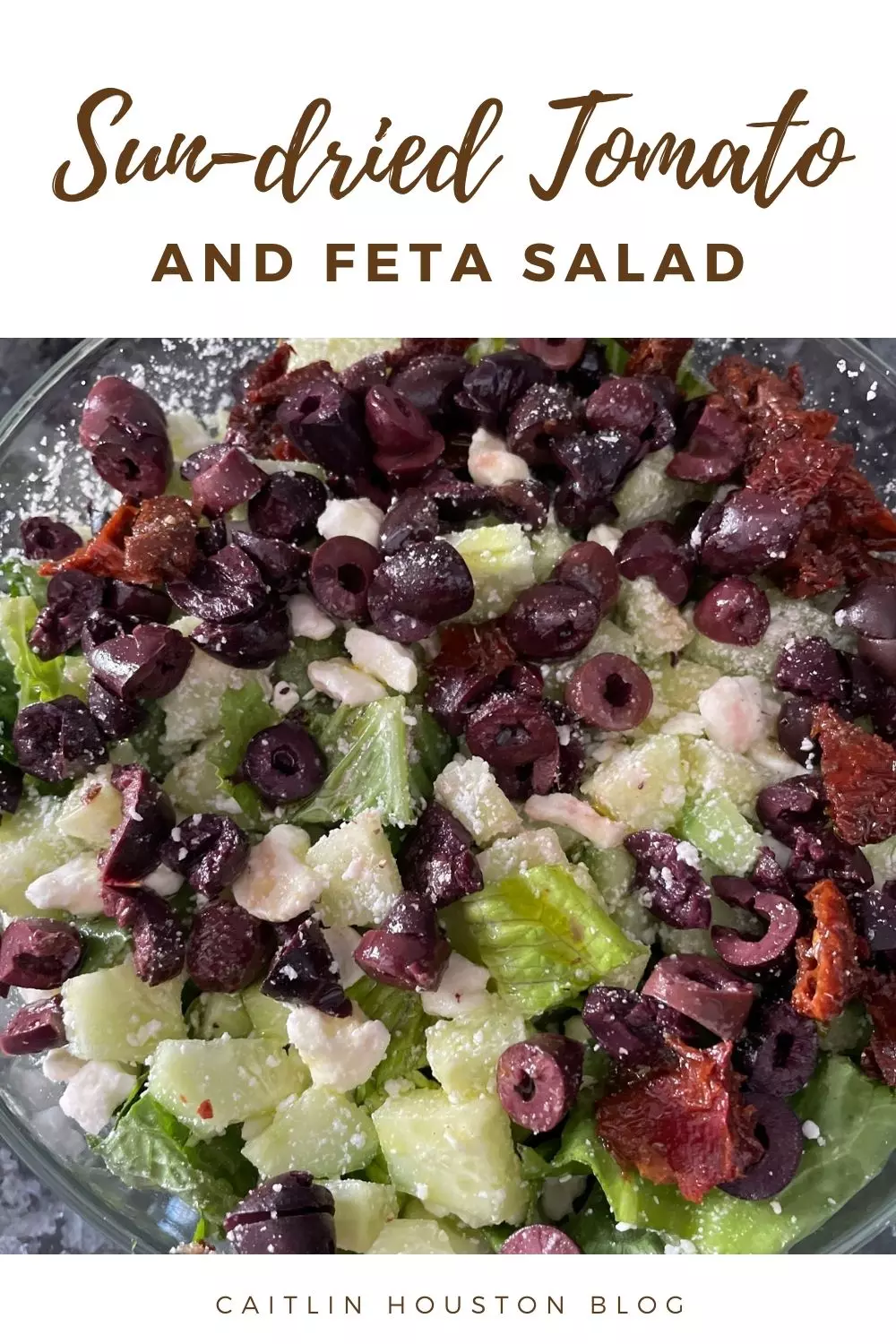 I first tried Sun-Dried Tomato and Feta Salad over 12 years ago when my my mother-in-law, Celeina, made it for dinner. This Sun-Dried Tomato and Feta Salad is so easy to make! I love a good chopped salad, crispy and salty, that can be served alongside anything and everything – or enjoyed alone!
Chicken Lettuce Wraps
I haven't made Chicken Lettuce Wraps since Ailey was born, but last time I did Annabelle loved them! My recipe is inspired by the popular P.F. Chang's Chicken Lettuce Wrap Appetizer, but much healthier. Omit the spicy sauce if you are serving to your kids!
Looking for a vegetarian option? Try these Buffalo Cauliflower Lettuce Wraps by How Sweet Eats.
Healthy Recipes from Pinterest
I haven't convinced my husband to love tofu as much as I do, but I might be able to with this Crispy Sesame Tofu and Zucchini Noodles recipe by My Food Story. I don't know how crispy the tofu will be if prepared on a Sunday as the recipe suggest though. The only way to find out is to give it a try!
A Chipotle Lime Shrimp Bowl by Foodie Crush as colorful as this must be filling and delicious! I would omit the red onion and add corn, bell peppers, and crispy lettuce when making this healthy recipe for my family.
Get all your vegetables in with this Loaded Greek Quinoa salad from Half Baked Harvest. This is not your typical salad and the farthest thing from boring.
Another dish from Half Baked Harvest is this One Pan Roasted Salmon, Potatoes, and Parmesan Asparagus. One pan meals are great when you're extremely buys by decreasing all the pans you have to clean up at the end of the meal.
Craving a burrito bowl but on a budget? Try this Vegan Burrito Bowl by Purely Kaylie. It's quick and easy to make for lunch or dinner and takes only 30 minutes!
Any of these 25 Super Healthy Recipe Bowls compiled by Foodie Crush would be welcome on our weekly dinner menu!