Did you know Earth Day is next week? I think we really should celebrate our planet on the daily instead of once a year. From plants to flowers to animals to the sun/moon/stars in the sky, from oceans to mountains to grassy fields, there is so much to appreciate. My daughters love the world around us and have inspired today's post. Here are some ways to teach your children about Earth Day and encourage them to respect and love our planet.
Teaching Little Kids How to Keep the Planet Clean
It's never too early to teach your children how to keep our planet clean. I find that my daughters learn best through example, so I pick up litter when we are out and about to throw away in an actual trash can.
Pollution is not just trash on the ground though – it's anything introduced into the environment that is dirty, unclean or has a harmful effect. Every time we visit the beach we collect trash along the ocean to protect the ocean life.
20 Free Printable Earth Day Coloring Pages
Teach your little kids ways to reduce the amount of garbage they throw away! My daughters and I carry reusable water bottles everywhere and take advantage of water filling stations. Whenever I need to pack food for the girls, I use reusable snack and sandwich bags instead of disposable plastic bags as a way to conserve waste.
Reusable shopping bags are an amazing item to own. If we are going shopping, my daughters remind me to bring along our reusable shopping bags. You can really use any kind of sturdy bag for your groceries or shopping trips though.
Shopping for sustainable living items doesn't have to be difficult. We have an awesome eco-friendly store, cinder + salt, just a quick car ride away in Middletown, CT. If you're not a CT resident, you can shop online too!
One of my favorite items that I use daily and carry EVERYWHERE are stainless steel straws. Did you know Americans use 500 million straws every day? You can find my eco-friendly stainless steel straws here or even try out these awesome Hay drinking straws.
Teach Your Kids the Three Rs: Reduce, Reuse, & Recycle
Our family tries to recycle whatever we can, whenever we can. It's so important to teach children that we can reduce pollution by recycling. My daughters help set aside recyclable items in our home to later put in a large recycling container outside every other week that's picked up by the town. Since recycling can be a confusing topic for little kids, here are some tips for teaching young kids how to recycle.
If there is ever something that can be reused for something else, my daughters will think of it! We have so many decorated shoeboxes acting as "memory boxes" for Annabelle and Ailey. They are great for storing birthday/holiday cards, mementoes or special items, and even photos.
More Ways to EXCITE little kids about our Earth
PARTICIPATE! – If you live in Connecticut and want to help clean up the street or beach, cinder + salt hosts monthly "Clean-Ups" in Middletown and at Hammonasset State Park.
Play a Fun Game! – We love to go on scavenger hunts outside, looking for signs of nature. From rocks to worms to butterflies, it's even more fun to have a list of what to look for!
Create! –Encourage your children to create any Earth artwork to show their love for our planet!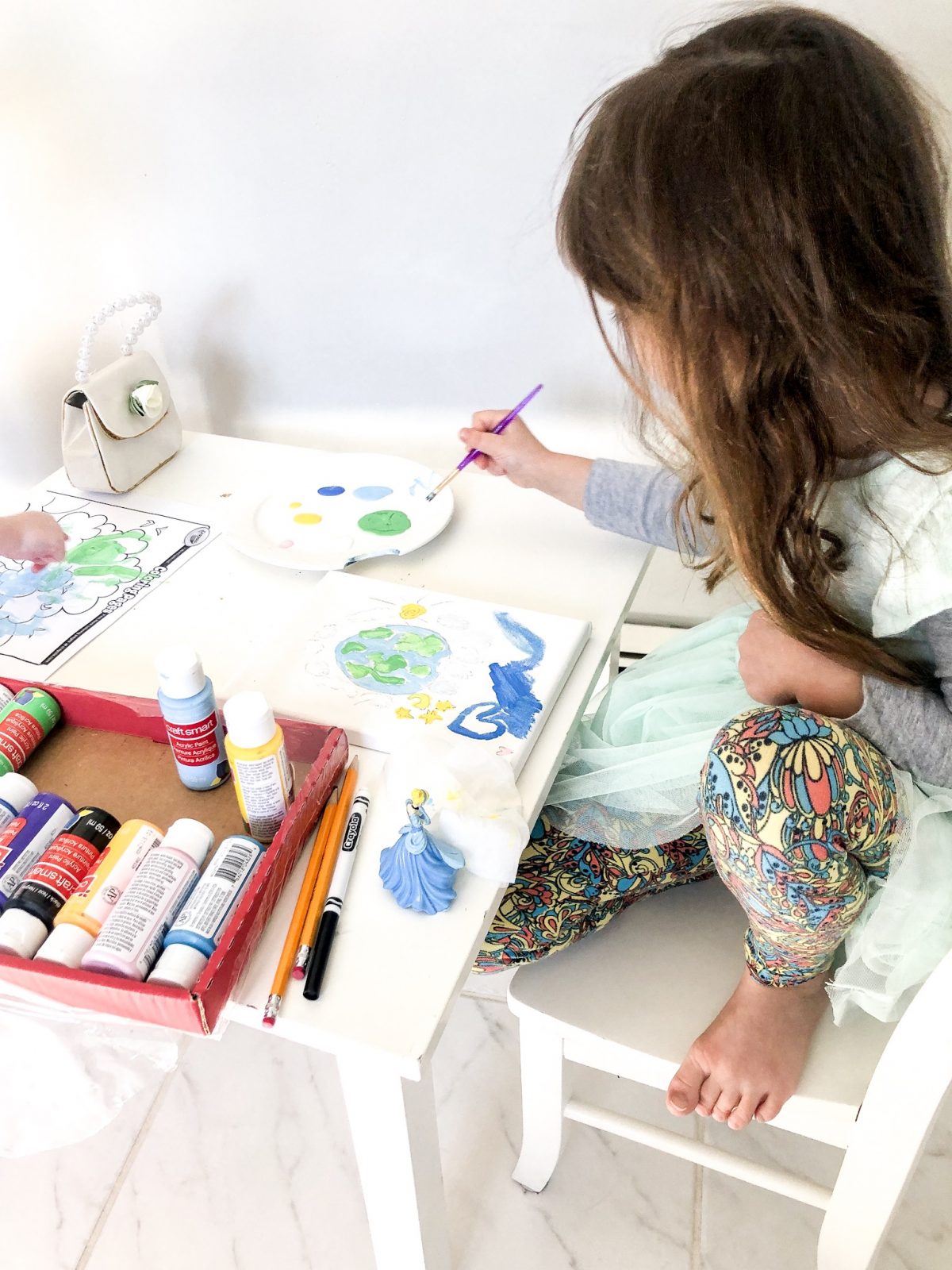 Please share any of your ways to teach your kids about Earth Day!