There are some things you never think you'll google – like pregnancy safe sandwiches. But here I am, 21 weeks pregnant and missing an overstuffed deli meat sandwich. Just because you're pregnant doesn't mean you have to abstain from something delicious (like a sandwich). Aside from salads as an easy pregnancy lunch idea, like Sandwiches to Eat While Pregnant.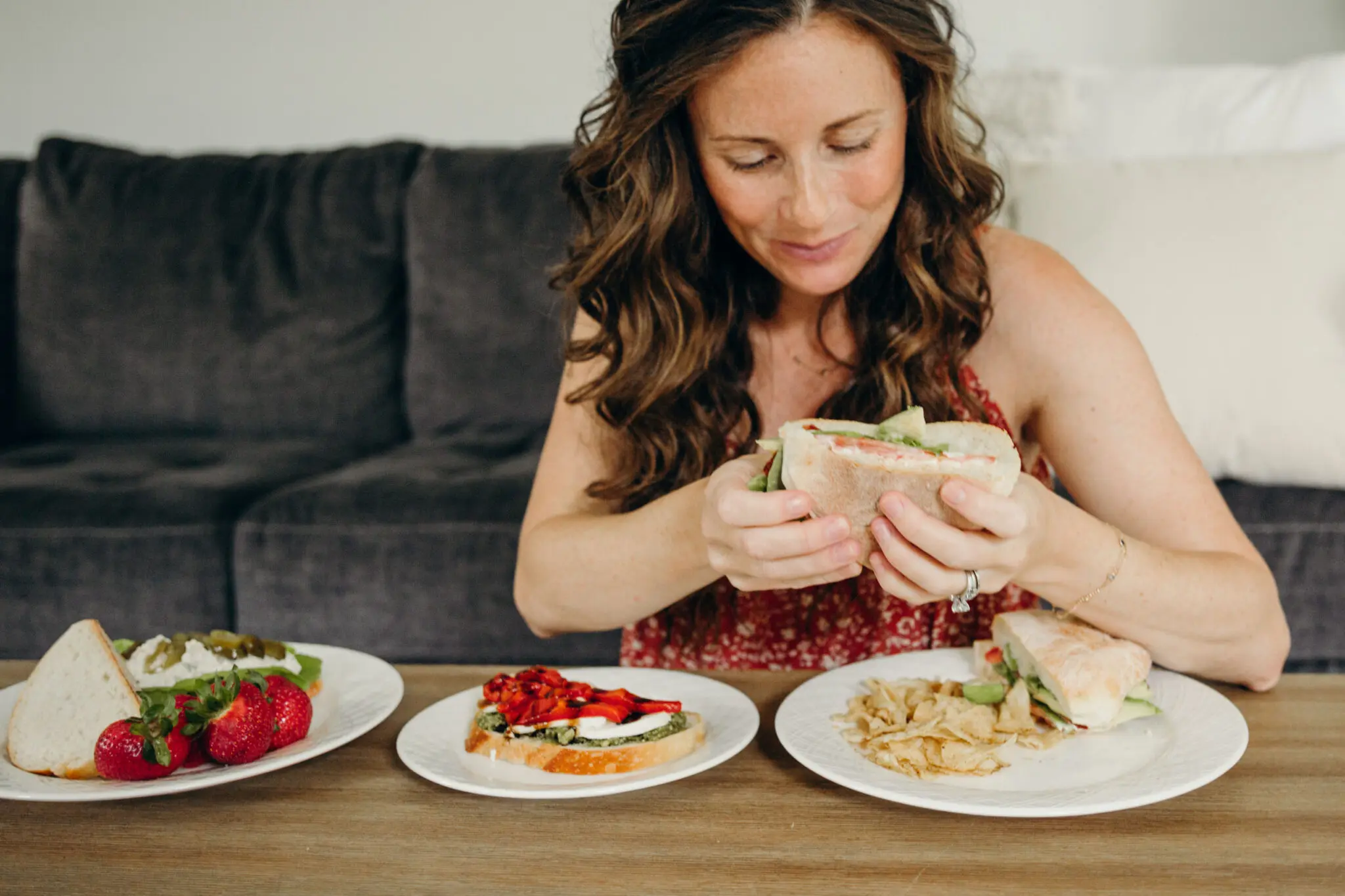 Did you know most deli meats are on the DO NOT EAT DURING PREGNANCY list? Safe deli meats are dried and salted, like pepperoni and salami. Processed lunch meat should be avoided during pregnancy to prevent listeriosis, an illness caused by the bacteria listeria. According to the FDA, pregnant women are about 10 times more likely to get listeriosis than other healthy adults (source).
The Best Sandwiches to Eat While Pregnant
If you are craving a quick easy sandwich, check out my three favorite deli-meat free sandwiches.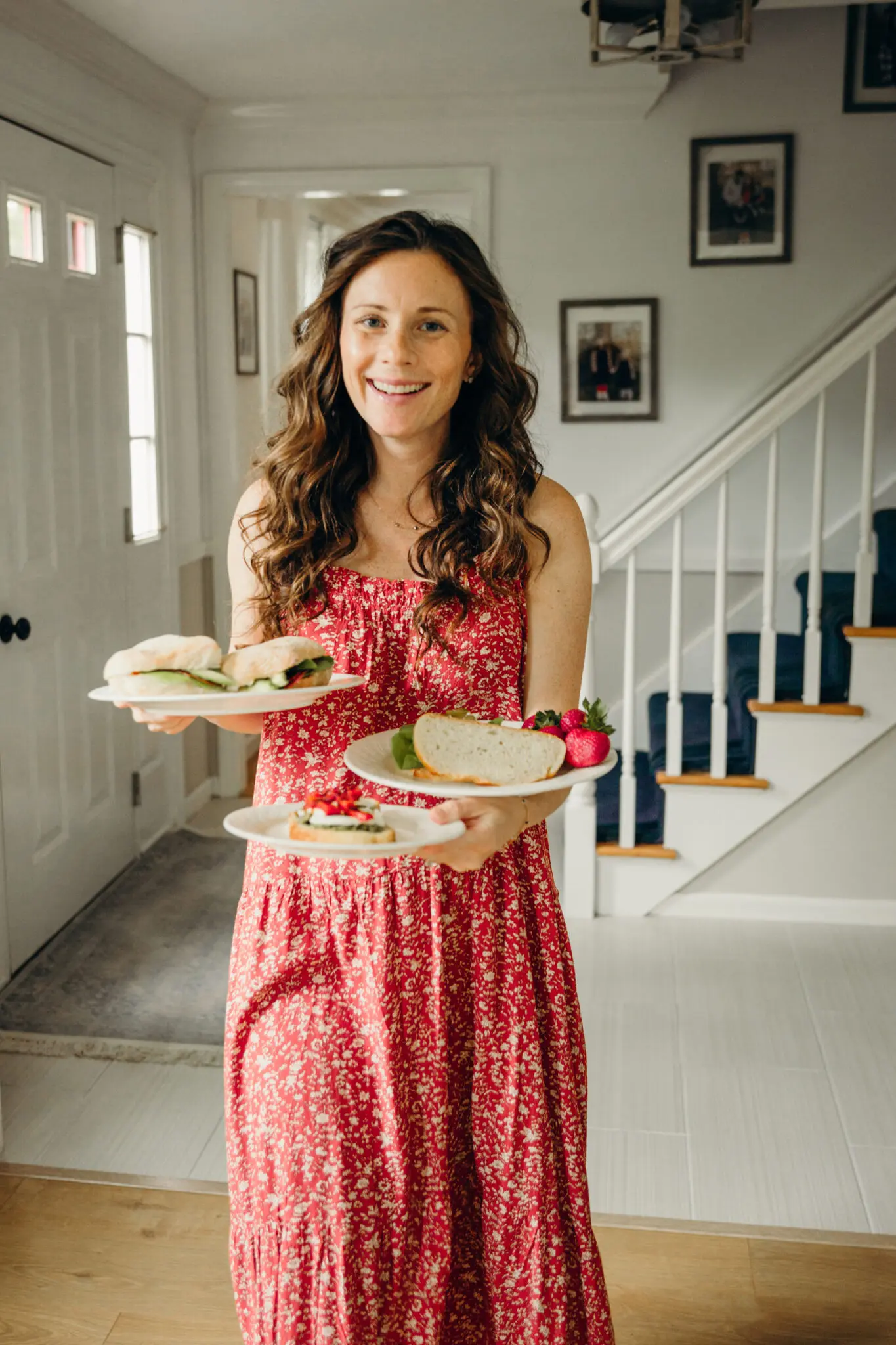 BLT with Avocado
I never appreciated a BLT as much as I do now! There is something so wonderful about crispy turkey bacon (or real bacon), fresh crunchy lettuce, a juicy tomato, and dollop of mayonnaise. Sometimes I like to add a little bit of avocado, sprinkled with coarse sea salt.
More of my favorite extra ingredients to upgrade a BLT include: a fried egg, sprouts, fig jam, pesto, tomato jam, spicy truffle mayo or chipotle mayo.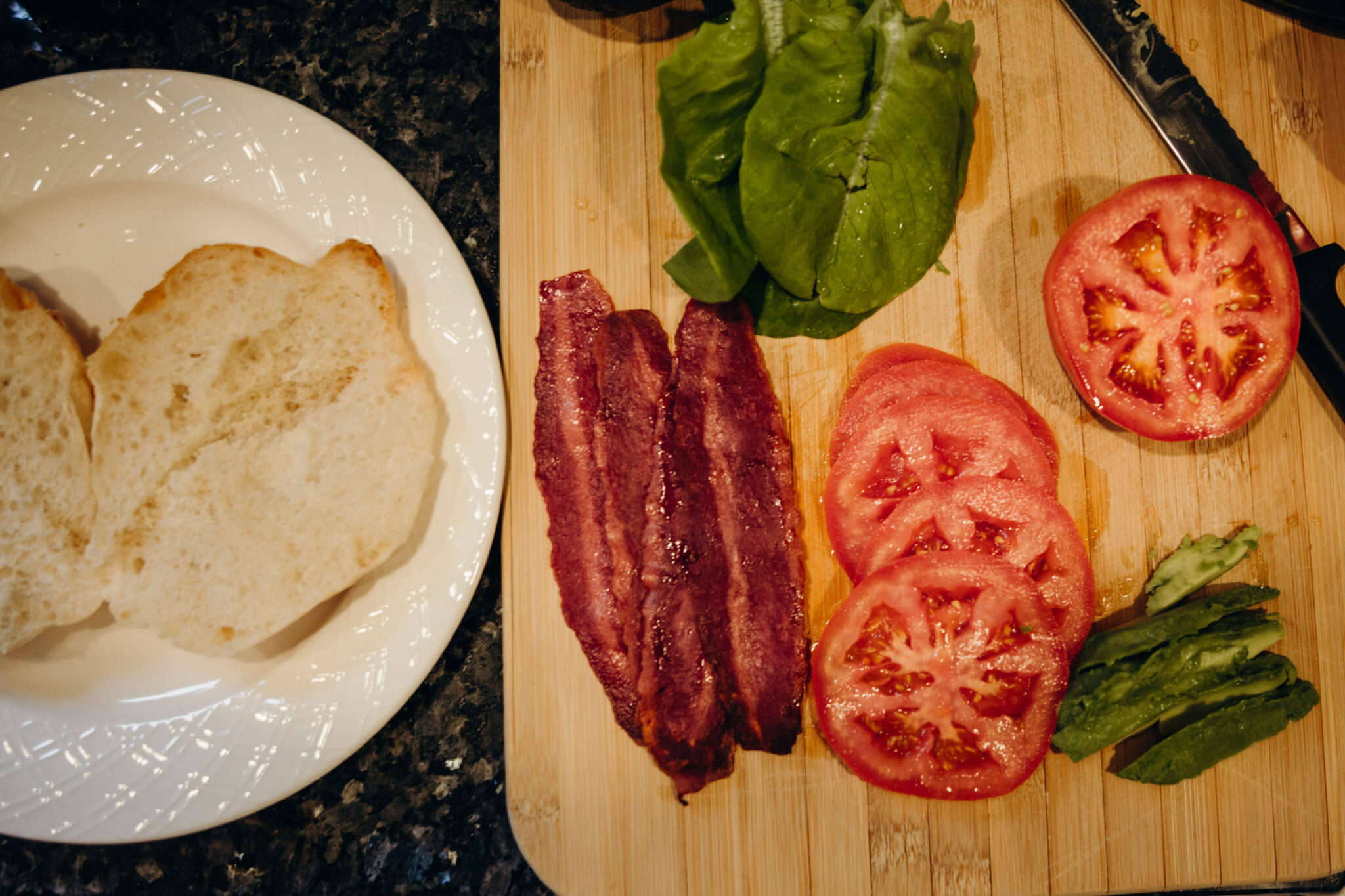 BLT with Avocado
A turkey bacon, lettuce, tomato, and avocado sandwich is easy to make and safe to eat during pregnancy (or any day of the week).
Ingredients
3-4

slices

cooked turkey bacon

4

slices

tomato

romaine or butter lettuce leaves

washed, dried

1/4

sliced avocado

1

tsp

mayo

salt and pepper

1

Portuguese roll OR bread of choice

toasted or crisped under broiler in oven
Instructions
Spread mayo on one side of Portuguese roll.

Layer bacon, lettuce, tomato, and avocado.

Season with salt and pepper.
Chicken Salad with Jalapeños on Toasted Sourdough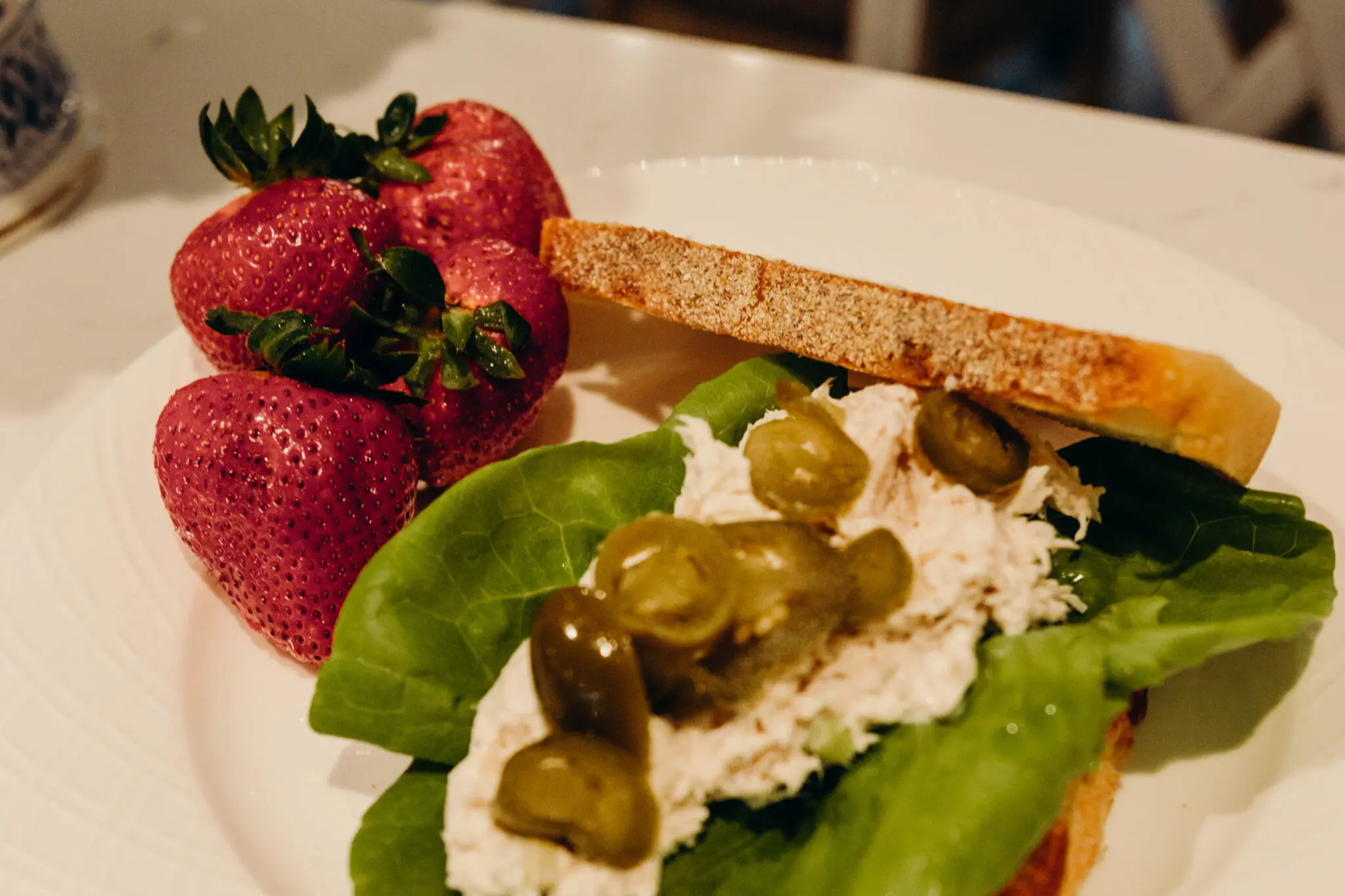 One of my pregnancy cravings has been chicken salad with jalapeños. There's something about the spicy pickled crunch of jalapeños combined with smooth chicken salad – especially on a slice of toasted sourdough. The kicker is: I don't like making my own chicken salad while pregnant since the process makes me gag. So, I buy fresh chicken salad at our local market at the beginning of each week. Here is a great recipe for chicken salad if you want to make your own.
Looking for more PREGNANCY POSTS? Click here to see all of my posts on Pregnancy!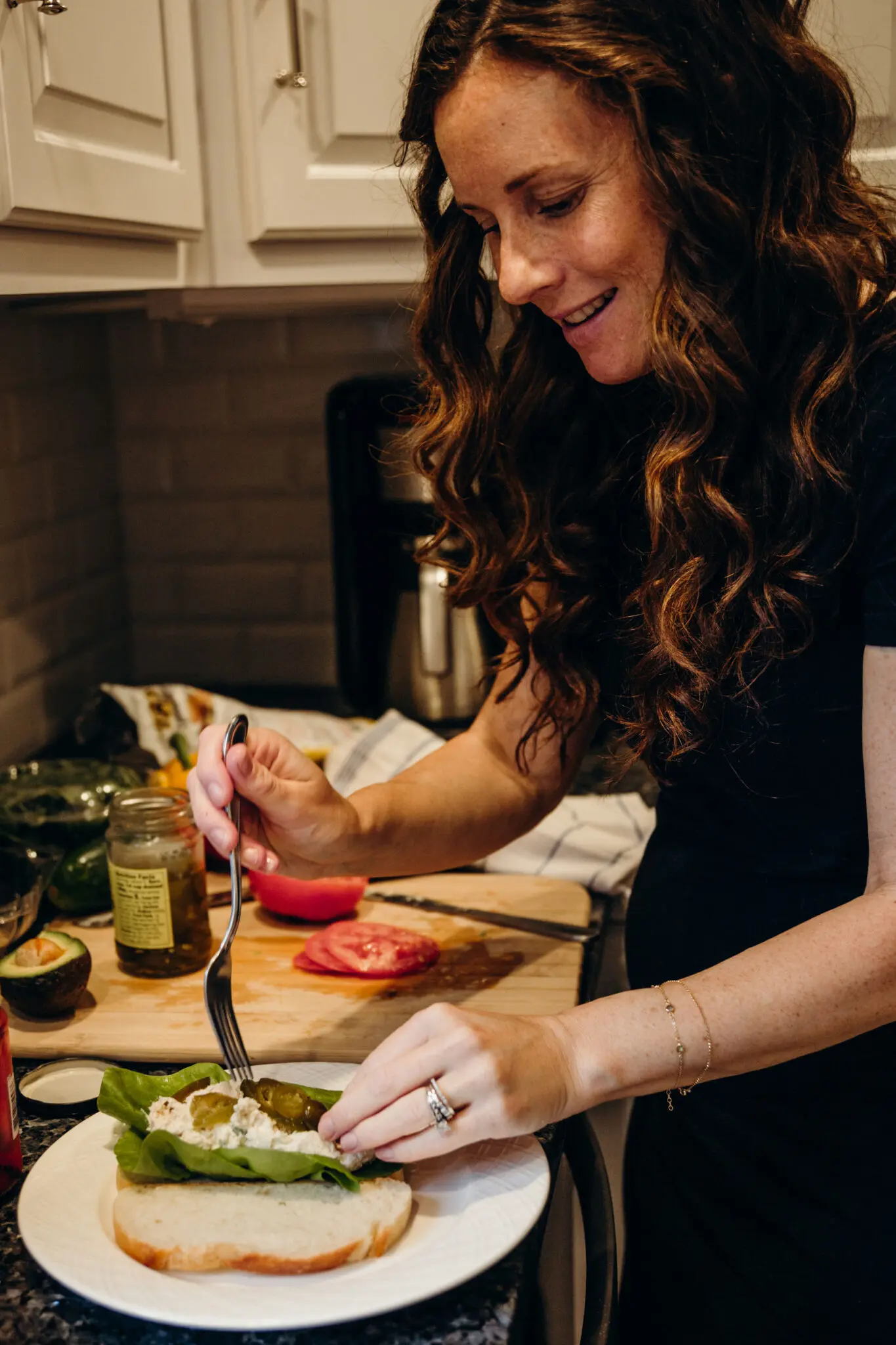 Looking for a Black Maternity Dress like mine?
Fresh Mozzarella, Roasted Red Peppers, Pesto and Balsamic Glaze Sandwich
Caprese salad is such an easy dish and so delicious – especially when it's paired with ciabatta bread. I layer pesto, fresh mozzarella slices, sweet roasted red peppers, and a drizzle of balsamic glaze on sliced ciabatta for a rustic italian sandwich. You can add fresh basil leaves, olive oil, or even grill the sandwich to take it to the next level. I have my eye on this Panini Maker.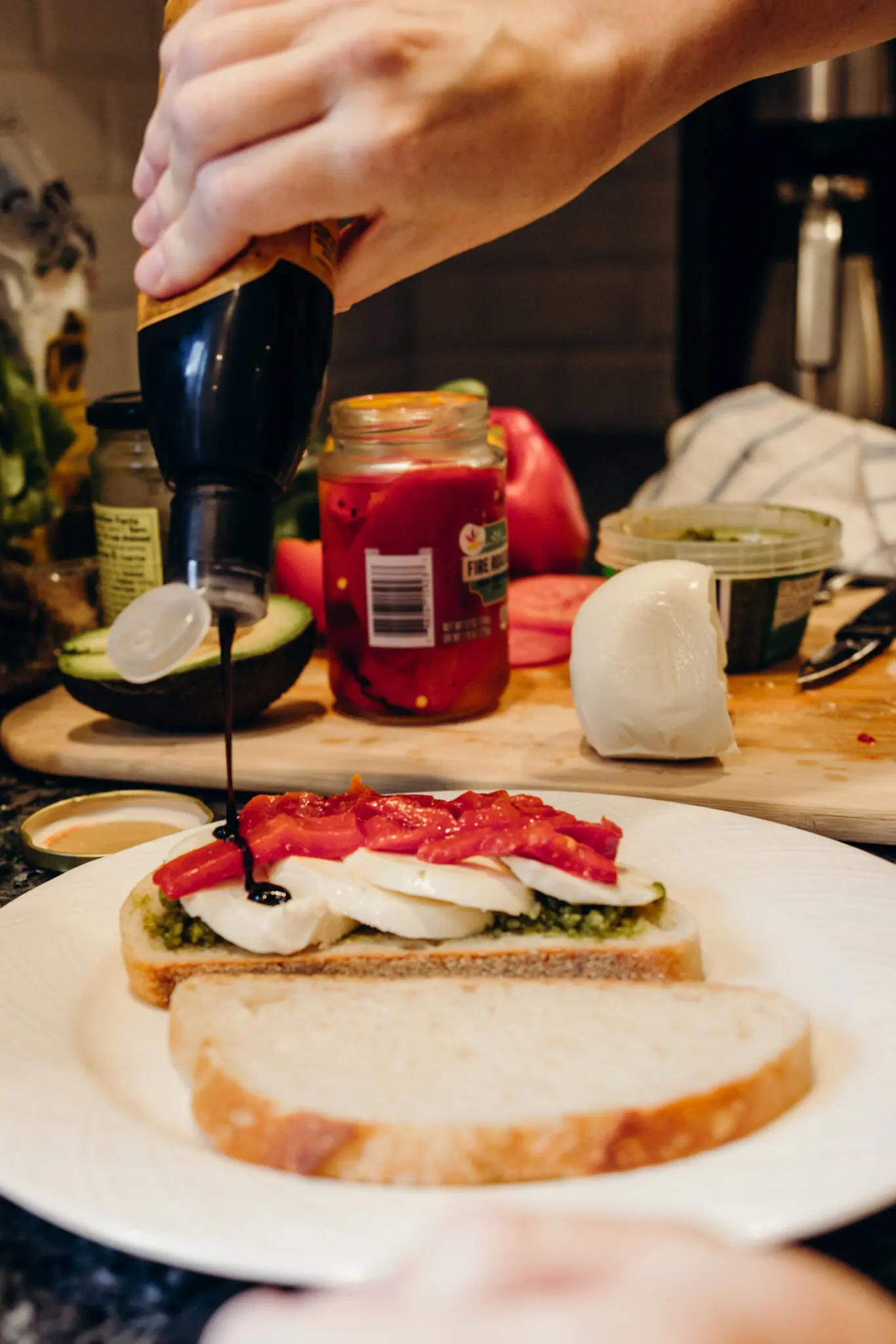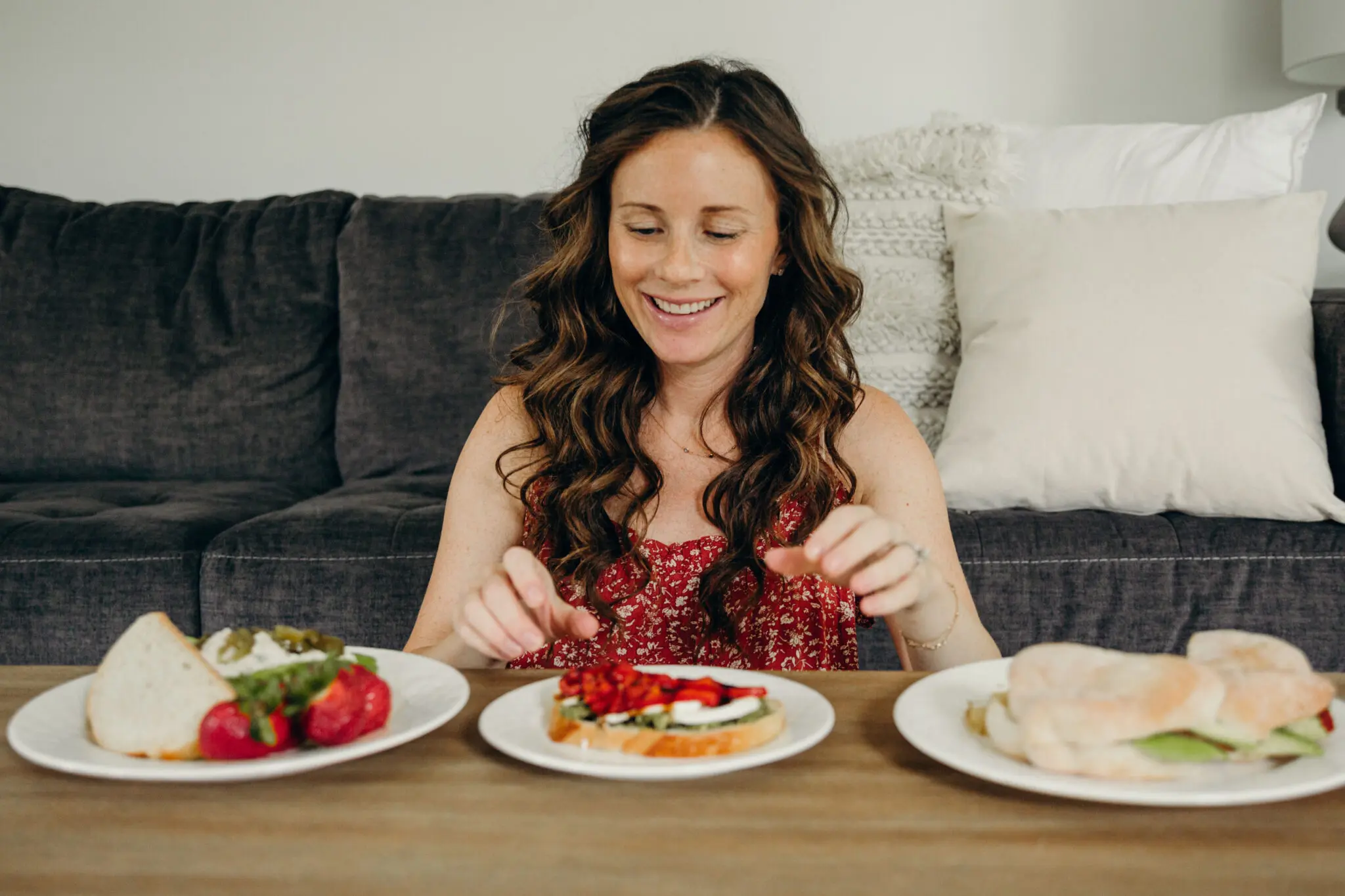 If you crave sandwiches during pregnancy (like me), check out some MORE pregnancy safe sandwich ideas.
Hot or Cold Lobster Roll
Grilled Peanut Butter, Banana, and Strawberry Jelly Sandwich
Tuna Fish (not my favorite – but a limited amount of tuna is safe!)
Veggies and Hummus Wrap
Fluffernutter & Peanut Butter Sandwich
Grilled or breaded chicken, honey mustard, mayo, pickles, lettuce, olives (one of my FAVS)
Roasted Vegetable, Goat Cheese, Balsamic Glaze Panini
Other fun pregnancy safe sandwiches: Almond Butter and Jam, Grilled Vegetable Panini, Nutella with Bananas and Jelly