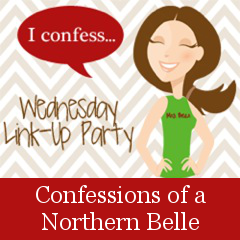 I confess

... I only had one nightmare last night about the Boston Bombings…as opposed to a constant flow of them every time I drifted off to sleep.
I confess

… I am still shocked that we walked away from the bombing unharmed. The sounds, smells, and the feeling of the Earth shaking beneath my feet is still TOO fresh in my mind.
I confess

… last night when my husband picked me up from the train station, I was so happy I actually couldn't cry for once in my life. I just kept hugging him and thanking God I was alive again.
I confess.

.. I am SO happy that so many news networks picked up Mo and Rugg's story (click to read it). Amidst the horrific events, there was a happy ending that needed to be told.
I confess

… I am dreading going back to work today. I am still shaking every time I hear a loud sound and the city is filled with them…
Please take a moment of silence today for those that were injured or lost their lives in the Boston Bombings.