Wondering what to wear for family photos? Today I'm sharing five examples of what to wear for holiday family photos.
Without a doubt, I absolutely love having family photos taken for holidays or special occasions. Granted there is a level of stress that comes with dragging your kids (and husband) to a photo shoot, the end result is worth the hassle. When you have a great photographer holding the camera, you really only have to worry about what your family is wearing.
My favorite places to shop for matching outfits for holiday family photos:
J.Crew Factory (2022 Family Outfit Ideas)
Duffield Lane (2022 Mommy and Me Outfits)
Boden Matching Family Outfits – Sibling Matching Moments
Bella Bliss (Children's Clothing)
Old Navy Mini Me Looks for the Family
J.Crew
Colors to Wear for Family Photos
1. Red or Maroon
Red is a traditional holiday color and easy to wear for family photos if paired with white, khaki or black.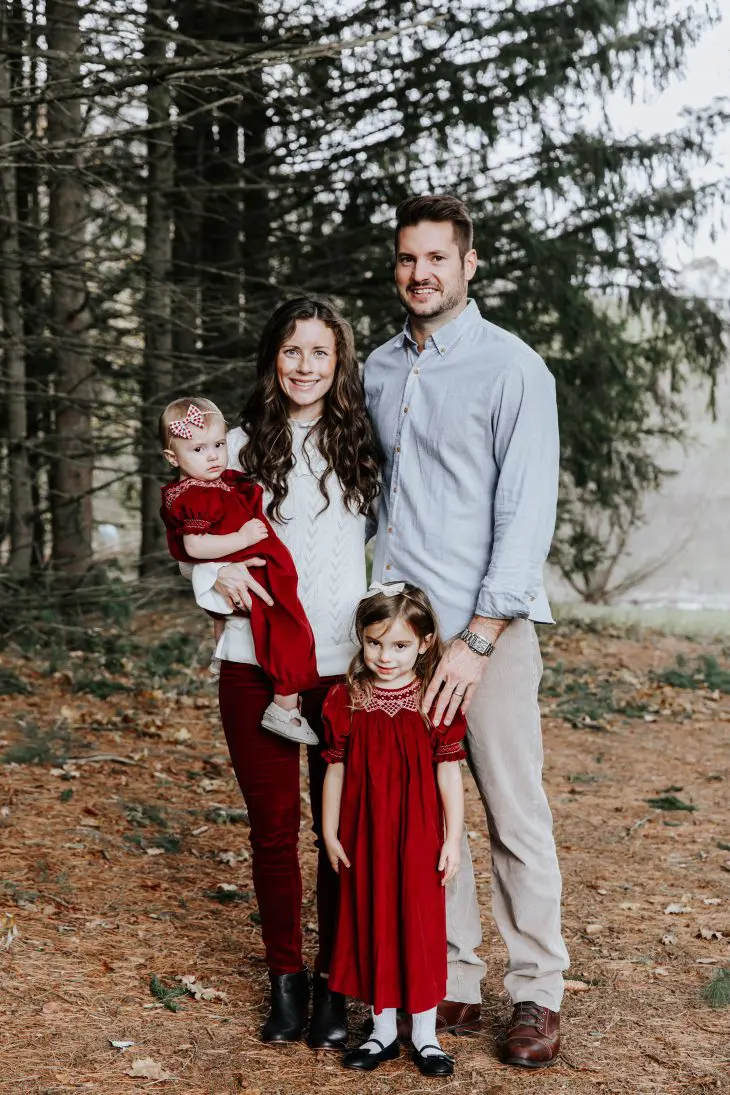 Similar Coverall for Girls // Similar Smocked Dress
For Mom

For Dad

For Girl

For Boy

2. Black and Gray
If you like dark colors, black and gray go well together. If you have little girls, throw in a bit of pink (seen below) or light blue for boys. These colors work well for family family photos too.



3. Yellow and Navy (Great for Fall Family Photos)
If you're looking for non-traditional holiday colors, yellow and navy are an easy combination. Mustard yellow, dusty orange, and chambray are a popular trio of colors for family photos.
Optional: Navy/Chambray and White/Cream
For Mom

For the Girls

For the Boys

4. Matching Christmas Pajamas
You don't need to pick a color scheme for your holiday photos if everyone is wearing matching Christmas pajamas. Check here for the latest deals on Christmas Pajamas for the Family – Burt's Bees is on sale TODAY!!


5. Festive (plaid, red, green, tartan)
A family can't go wrong wearing festive colors for holiday photos. Anything red, green, plaid or tartan is perfect for a Christmas themed photo shoot. A family can mix plaids too – red plaid, green plaid, and solid colors from the patterns go well together.

Festive For Mom


Festive For Dad

Festive For Girls
Shop ALL the festive plaid or tartan patterns for little girls here!

Festive For Boys