A few weeks ago I sat down to write a Life Lately post with a lot to share. Today I opened the draft and erased everything. February started out promising, with a full calendar and nothing but optimism on the horizon. Fifteen days into the month I'm bewildered and a bit lost, trying to find ways to stay grounded when I want nothing more than to float away.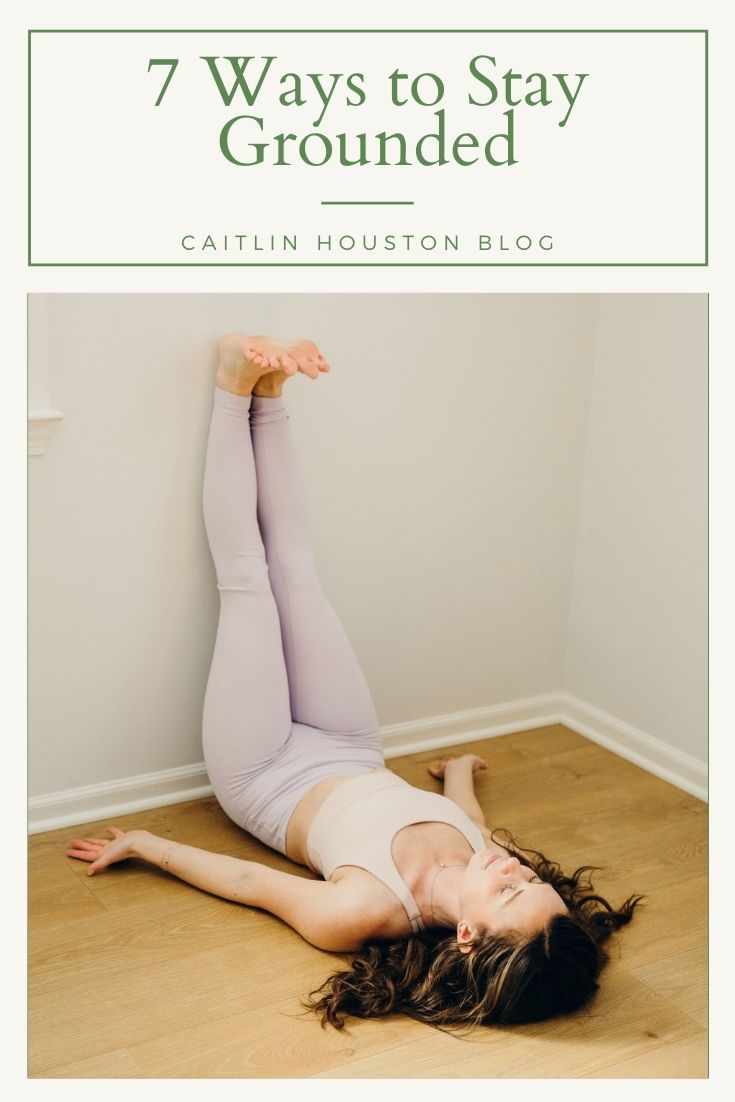 A little over a week ago our family lost a very important person. I've been through all the emotions one feels after a death – shock, sadness, anger, grief – but I'm still left with a tingly nervousness that tragedy is going to strike again.
Ever since the pandemic began I've noticed whenever my life feels 'calm' something happens to shake it up. The event is usually shocking enough to knock the wind out of my sail. Covid, skin cancer, illness and death – the last 365 days have been a rollercoaster of ups and downs. The unfortunate reality is life will always be a whirlwind of events, both good and bad. I'm learning instead of allowing the negativity to knock you down, you have to be prepared to hold your ground when it happens… or dance through the storm.
Today as I feel unsettled and a little out of control, I'm determined to stay grounded. Therapy, yoga, and a few special people have given me tools to stay grounded – which I'm now sharing with you.
Ways to Stay Grounded
Listen to music that calms you.
Write down your fears – then crumple up the paper and throw it away.
Try 'Legs Up the Wall' (thanks to my photographer Kelly for teaching me this!)
Take a break from social media.
Move your body – dance, do a yoga flow, take a walk in the fresh air.
Square breathing – breathwork is my best friend lately
Allow yourself to cry – nothing good comes from holding it in.