There are a few occasions when I can plan matching family outfits. Easter, Mother's Day, Father's Day, and vacation are opportunities to pull out the coordinated outfits. Does my family enjoy dressing alike? Not always – I think my husband could care less if he matches his daughters. But my daughters love when our family matches! Today I'm sharing a few ideas for Matching Family Outfits for the Spring.
Ever since I was little, my Mom put me and my sister in matching dresses for special occasions. Christmas and Easter are the most popular holidays when you could find me and my sister dressed alike. My Mom and Dad never wore matching outfits, but I'm sure my Mom would have tried if the option existed. Nowadays, there are countless options for coordinating clothing for parents and the kids!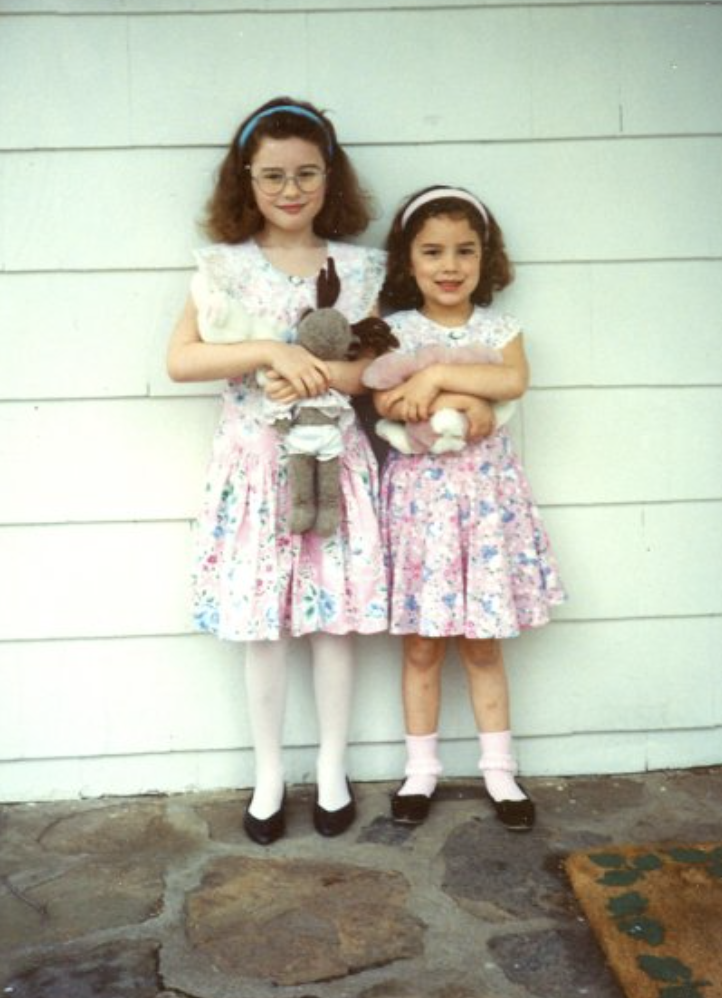 I always knew I wanted to dress my daughters alike, but understand the opportunity for matching outfits is fleeting. Each season I find a reason to convince my husband to coordinate with me and the girls too. Here are some easy ways to put together matching family outfits.
Ideas for Matching Family Outfits for the Spring
Blue and Pink – I love the combination of blue and pink! Last summer we wore the outfits below for family photos in Nantucket, but these colors can be worn during the spring too! Blue and pink is easy to find in both men and women's clothing, as well as little girls and boys.
Mixing Spring Patterns – There are no rules when it comes to mixing patterns – especially for family photos. Sometimes it can be difficult to find coordinating patterns in clothes for the entire family – but you can mix patterns in the same colors.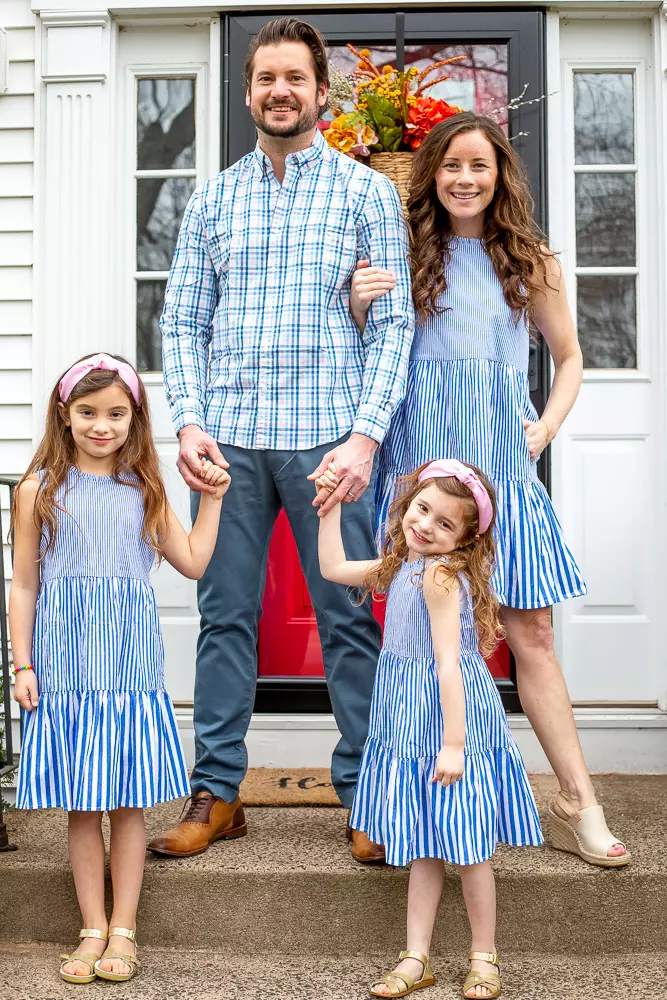 Here are some stores carrying Matching Family Outfits for Spring and Summer:
Boden USA – Great selection of beach wear too!
The Children's Place – Mom & Me, Dad & Me, Family T-Shirts
GAP – Matching Family Outfits for Everyone