Today I'm sharing what I wore in Los Angeles during my trip to the BlogHer Health Summit. Los Angeles has some of the most pleasant weather in the country, so I was excited to escape from the cold Connecticut winter to sun and 70 degrees.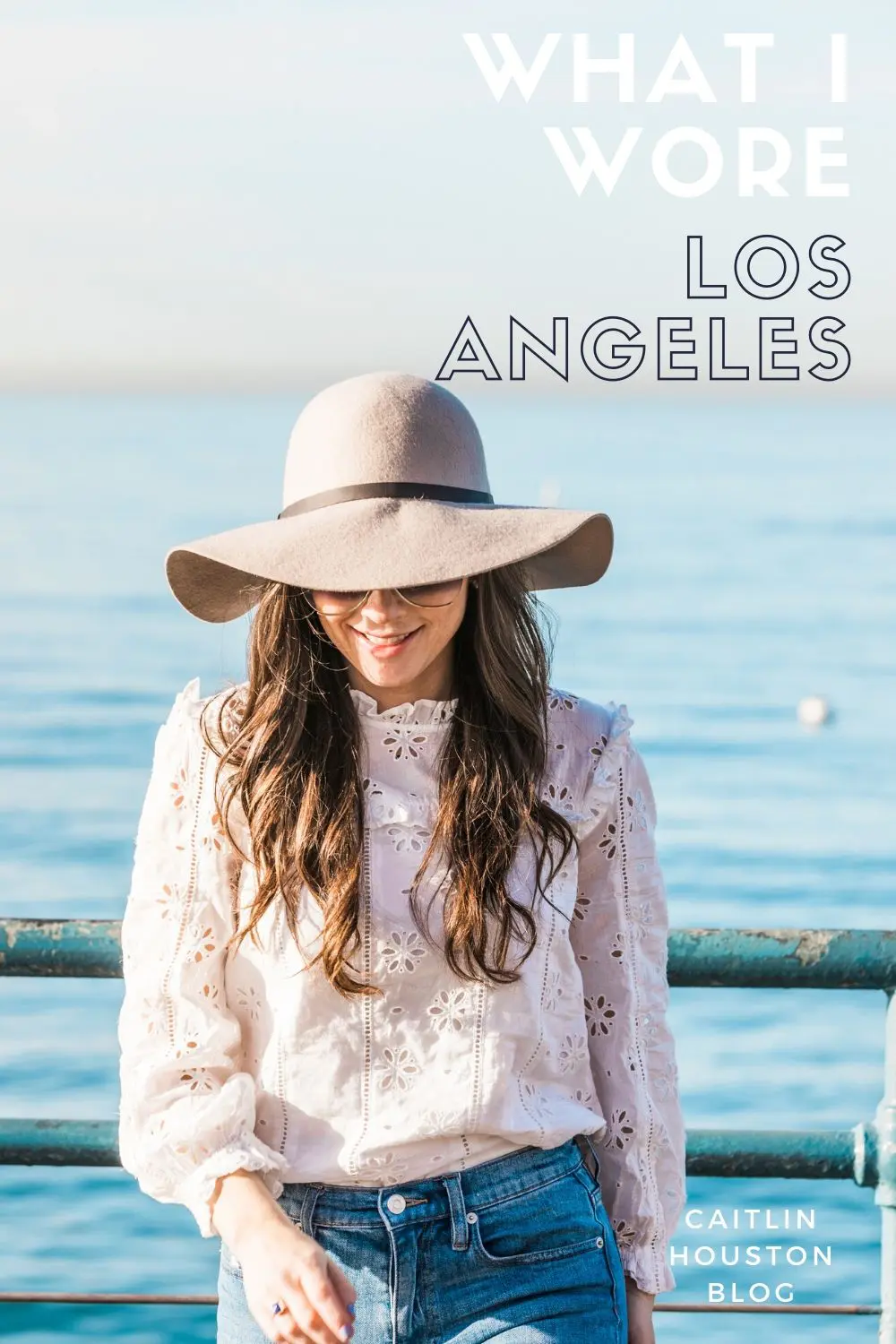 What I Wore on the Plane
Whenever I travel somewhere, I usually dress up more on the way there then I do on the way home. On the flight to L.A. I wore a boyfriend button up, dark denim, sneakers, and a Dudley Stephens fleece. There was also a sweater blazer in my carry-on if the plane was cold. For my return flight I dressed casual in Align pants, a 1/2 Zip, and sneakers.
See another Winter Travel Outfit here
What I Wore in Los Angeles – Day 1
On our first day in L.A. we didn't go anywhere until the sun set. Our plane landed at 3:30pm, but traffic kept us from the hotel until almost 5pm! By the time we were showered and ready to explore Downtown Los Angeles, the temperature was around 50. I wore a light sweater, dark jeans, and kitten heels.

The Many Outfits – Day 2
We started our second day in L.A. down at Santa Monica Pier for a photoshoot with Bree from Flytographer. We couldn't believe how warm it was at 8am on February 1st at the beach in Santa Monica. I brought a few outfits for our photoshoot and was a little too warm in both.
I am a HUGE fan of maxi and midi skirts, especially when they are high waisted. My friend Ruth recommended I purchase this Asymmetrical Button Midi for my trip to L.A. Unfortunately it's now sold out online, but I've found a few similar floral midi skirts online.


Boyfriend jeans and leather Birdies are a staple in my closet – they go with everything! I tucked a Ditsy Eyelet Top into my favorite denim as my second outfit for the photo shoot in Santa Monica.

After our photo shoot I went to a Soul Cycle class with BlogHer and Invitae. Soul Cycle is a high energy workout where you sweat A LOT. One of my go-to stores for athletic clothing is Lululemon, especially for discounted items in We Made Too Much.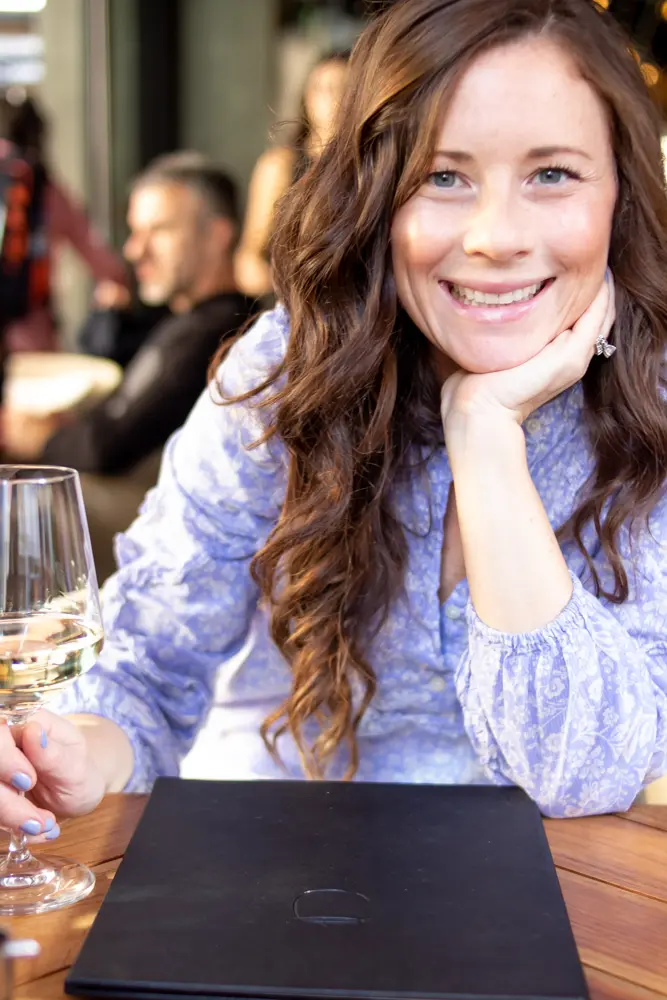 We spent a few hours one afternoon wandering downtown Los Angeles in search of sushi and cocktails. I wore white high waisted denim, a floral top, and cognac leather Birdies (seen below).
What I Wore to the BlogHer Health Summit
Wondering what to wear to an outdoor conference? Dress comfortably, but not too casual! The cropped sweater I wore with the ditsy floral skirt looked so good together, but it was too warm to wear all day outside. I wore a white t-shirt instead, but ultimately wish I had a white tank top.
The Best Shoes for a Conference
I bought my first pair of Tretorn sneakers specifically for this trip after I learned it's best to wear comfortable shoes to an all-day conference. Never have I ever been a fan of sneakers and skirts until now!
Want to Know What to Wear to a Cocktail Party?
We attended a cocktail party with Nature Made and I wore this adorable floral ruffle dress. My sister found the dress online specifically for the trip, but it's selling out quickly. I received so many compliments on the dress I wish I had it in more colors. Like my shoes? They are under $40 and easy to walk in!


What I Would Do Differently
Overall I packed pretty well for a trip to Los Angeles in January/February. There were a couple items not shown: denim high waisted shorts, workout clothes, and a pair of cozy joggers. I wore everything in my suitcase! There were, however, a few things I wish I brought: bathing suit, sandals, and a tank top. If I return to L.A. in the winter, I'll be sure to bring it all!