Looking for easy ways to update an old house? Last summer we bought a move-in ready 1970's Colonial in great condition, despite a few out of date features. The yellowing carpets, faded exterior shutters, and rusty interior lights screamed, "WE ARE OLD!" With the help of family, we've made easy cosmetic updates with a huge impact on appearance to our home.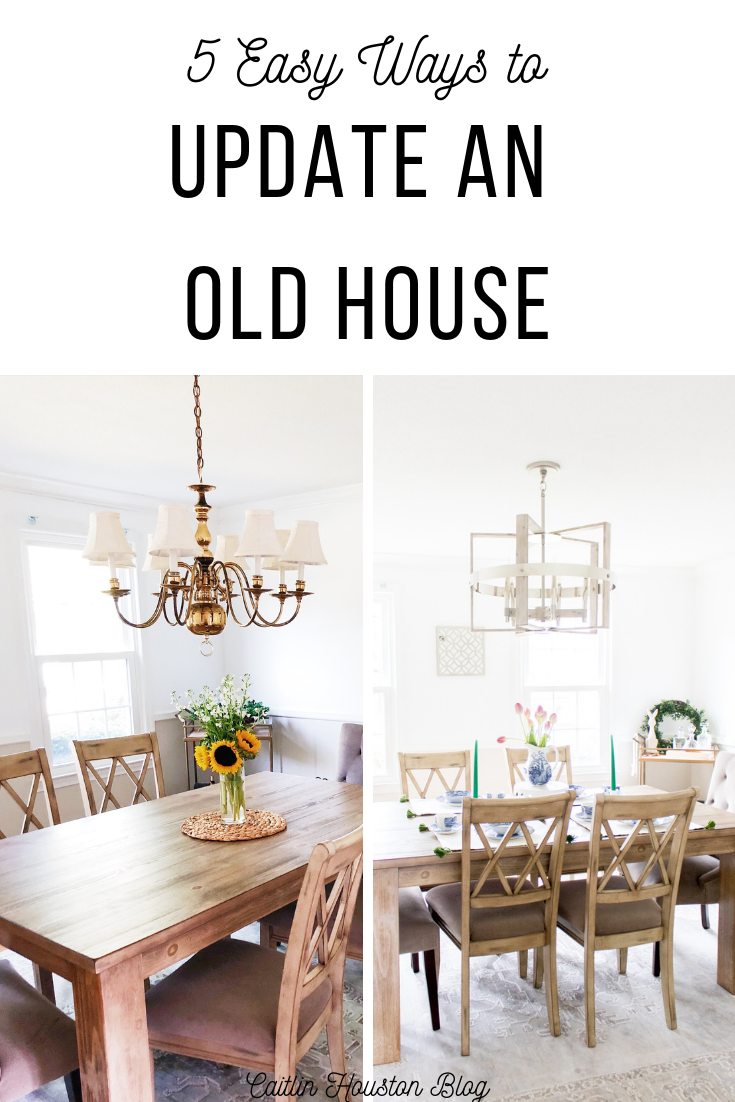 Update an Old House with Fresh Paint
The most cost efficient way to update an old house is with a fresh coat of paint, especially if there is wallpaper. After removing wallpaper from 75% of the rooms in our home, we painted the trim, walls, and baseboards with fresh paint. Our small bathroom renovation is the perfect example of how new paint changes a space.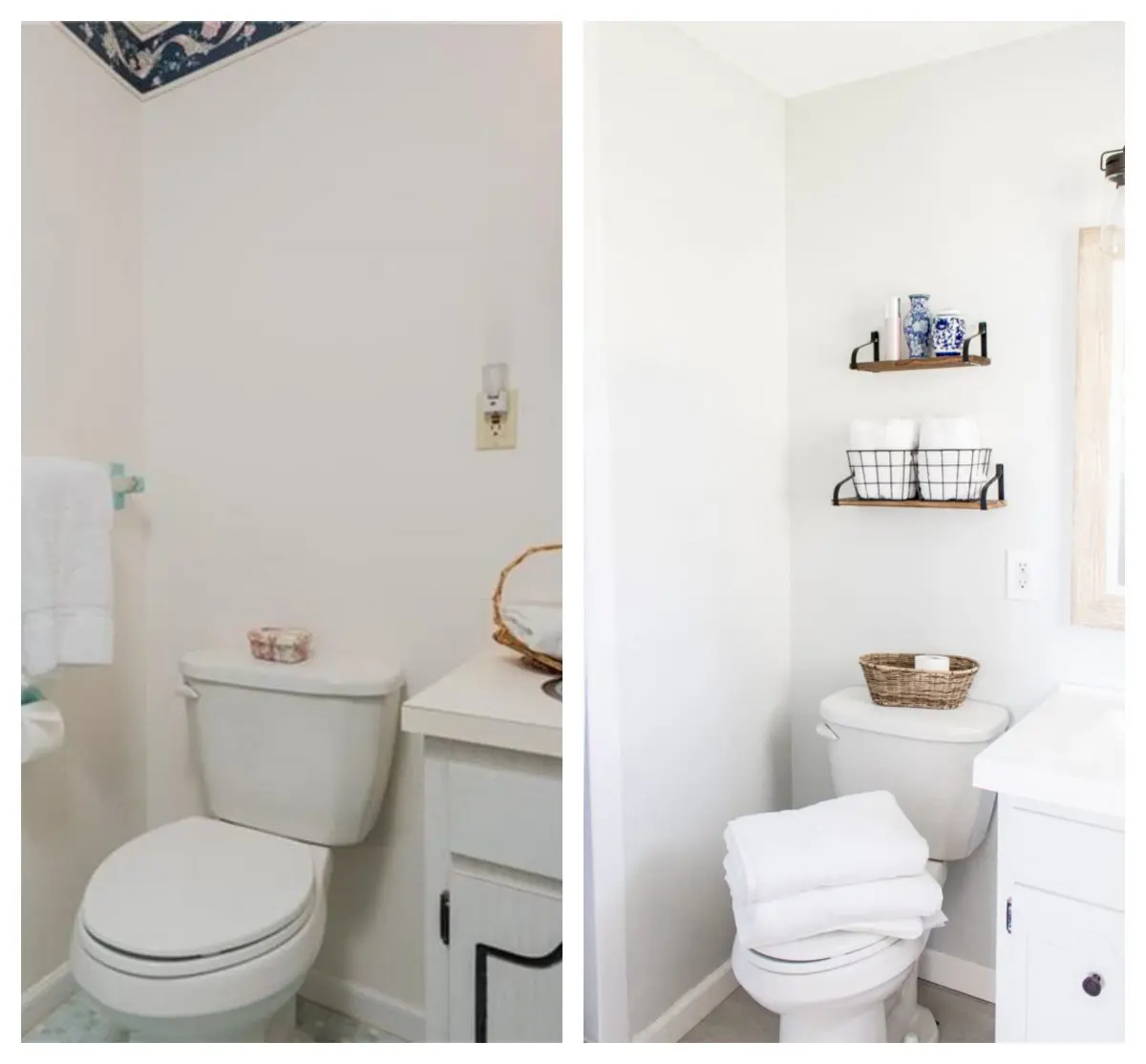 Paint the Exterior Shutters and Front Door
There is nothing wrong with blue shutters and a white door. However to really update an old house, one must give the exterior a facelift too. Brandon's ideal house has black shutters and a red front door, so he made his vision come true. Want to know how to paint exterior vinyl shutters? Painting exterior vinyl shutters requires just a few steps and supplies. You will need an extension ladder, power drill, screwdriver, Rust-Oleum Painter's Touch 2x Ultra Cover Paint and Primer, Dish Soap, Bucket, and Water Hose.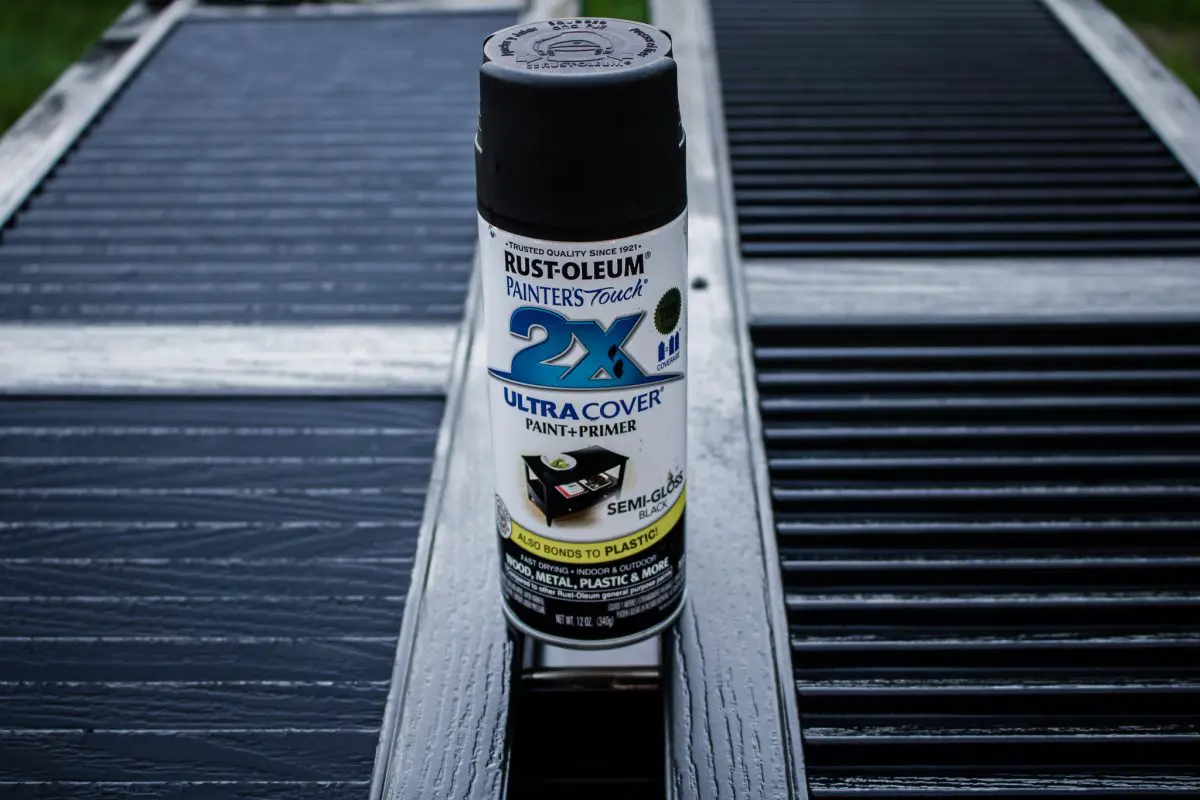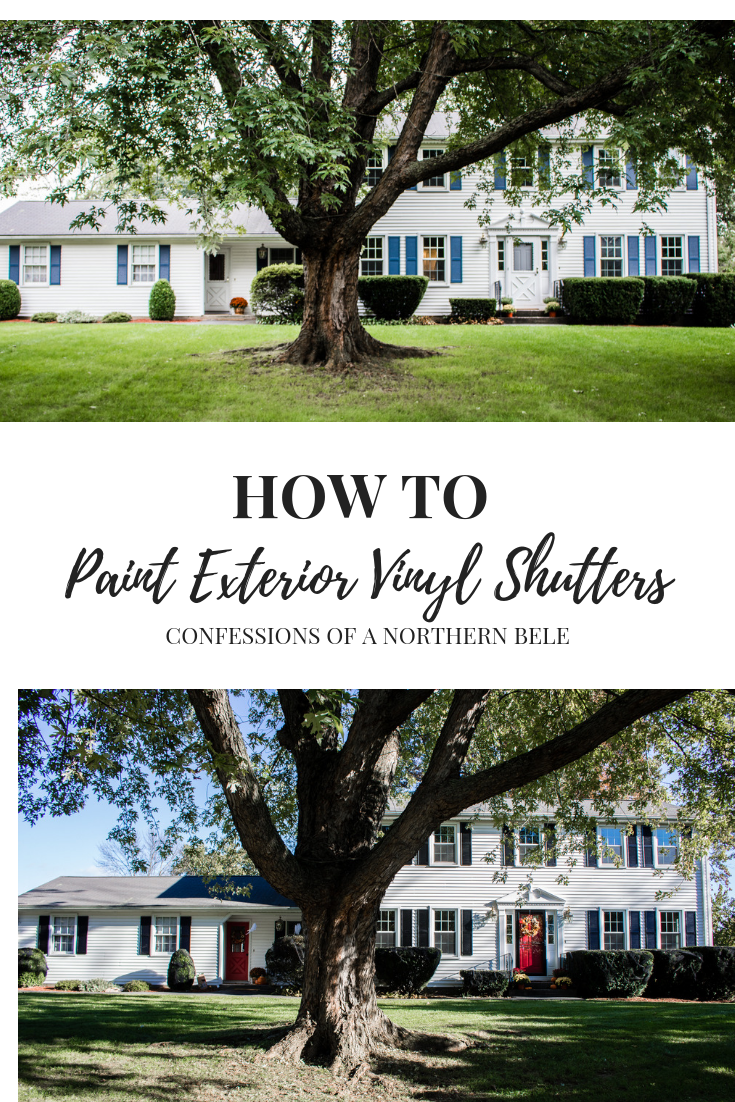 Upgrade Old Light Fixtures
A quick way to update a house is to upgrade the old light fixtures. All of the light fixtures in our home are original to the 1970s build. Since moving in a year ago, we have upgraded the master bathroom, dining room, entry way, and hallway lights. We have almost completed the exterior light fixture upgrades as well.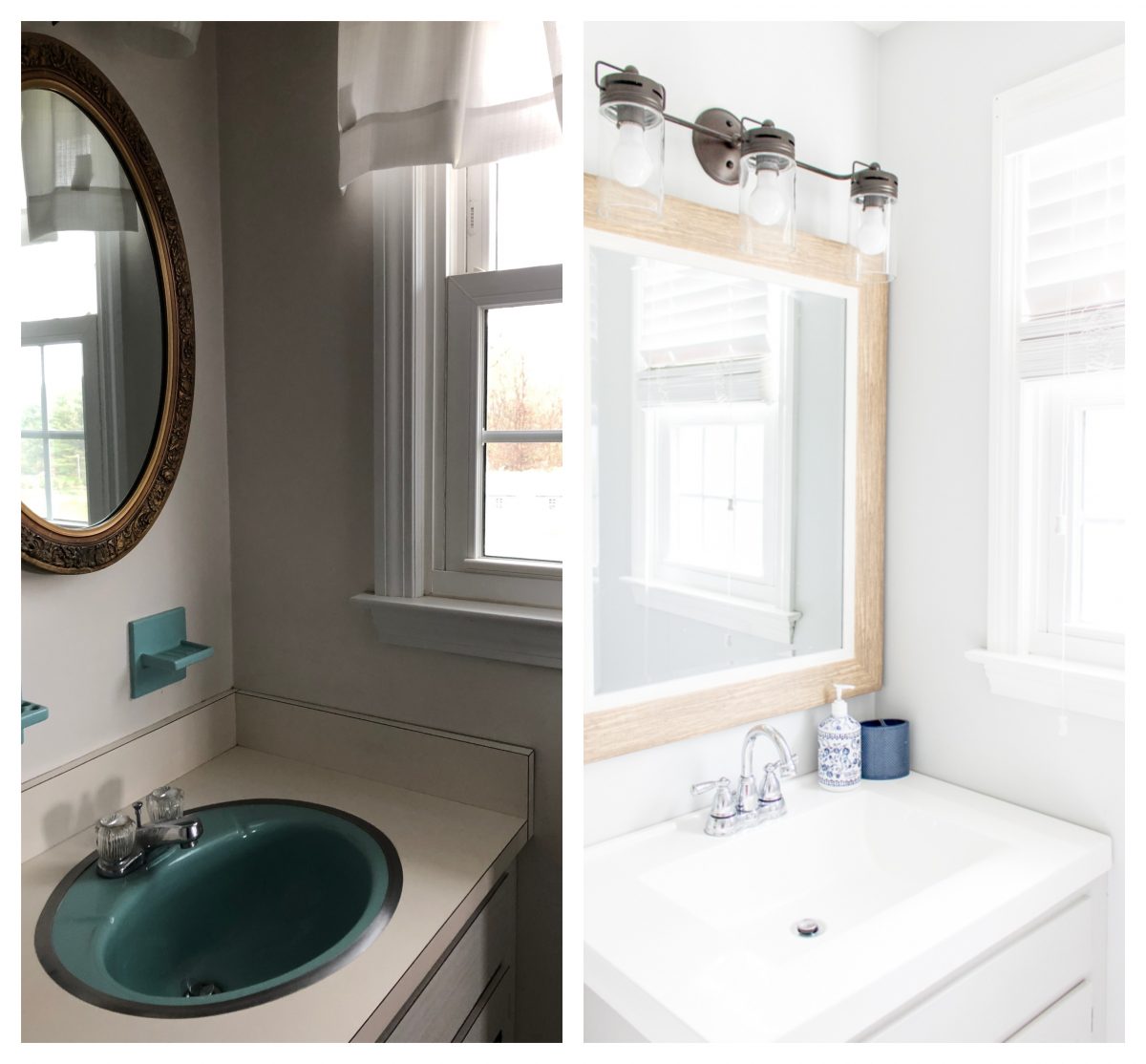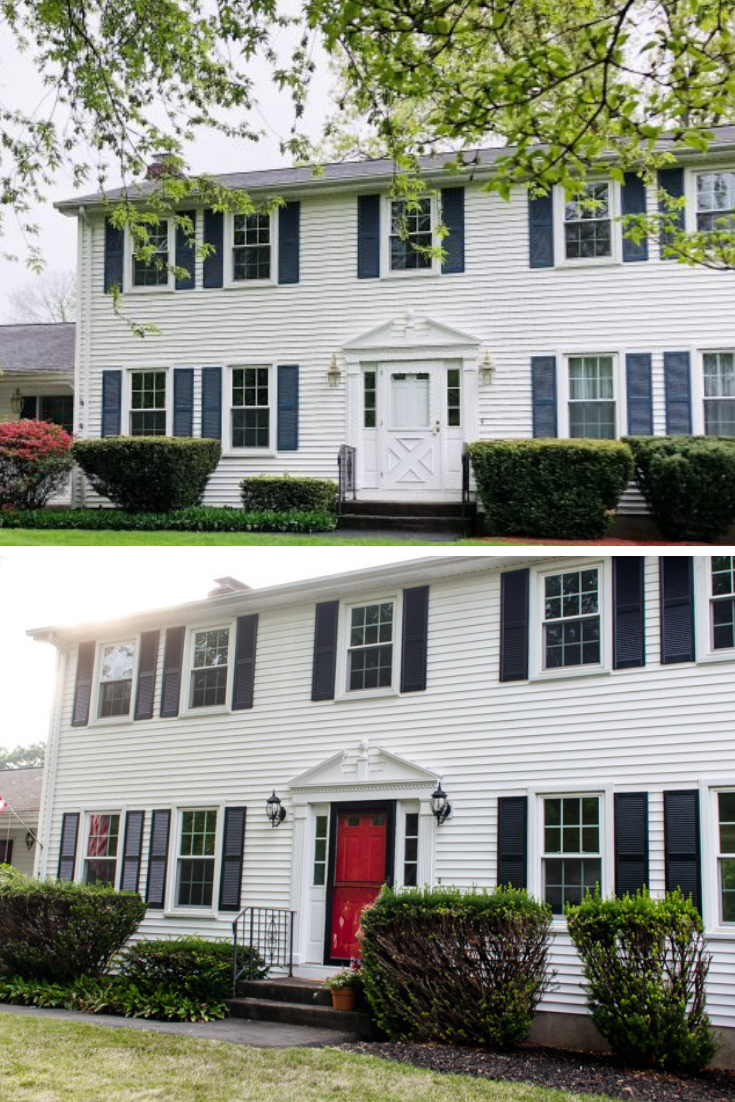 The transformation of the dining room and hallway light fixtures is my favorite. We are thankful for Kichler Lighting and my Uncle, for we have beautiful modern light fixtures.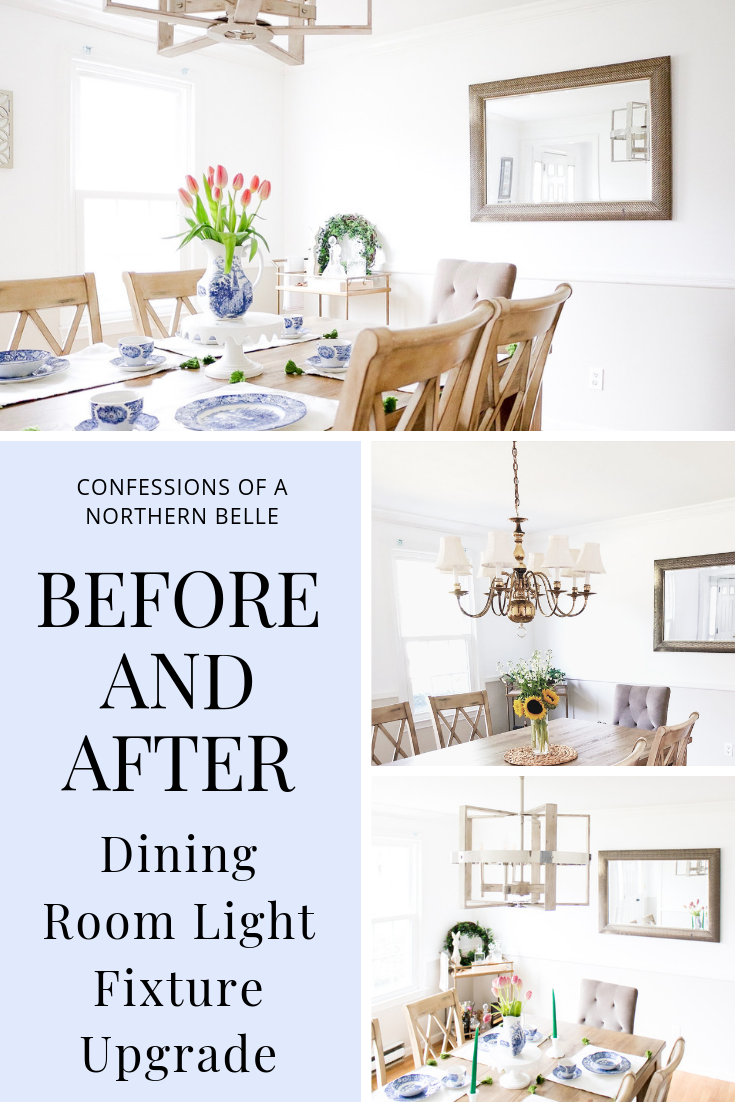 How to Whitewash a Brick Fireplace
There is nothing wrong with a red brick fireplace, but a whitewash brick fireplace brightens a room so much. Here is how to whitewash a brick fireplace. My friend transformed our dark fireplace to white in one evening.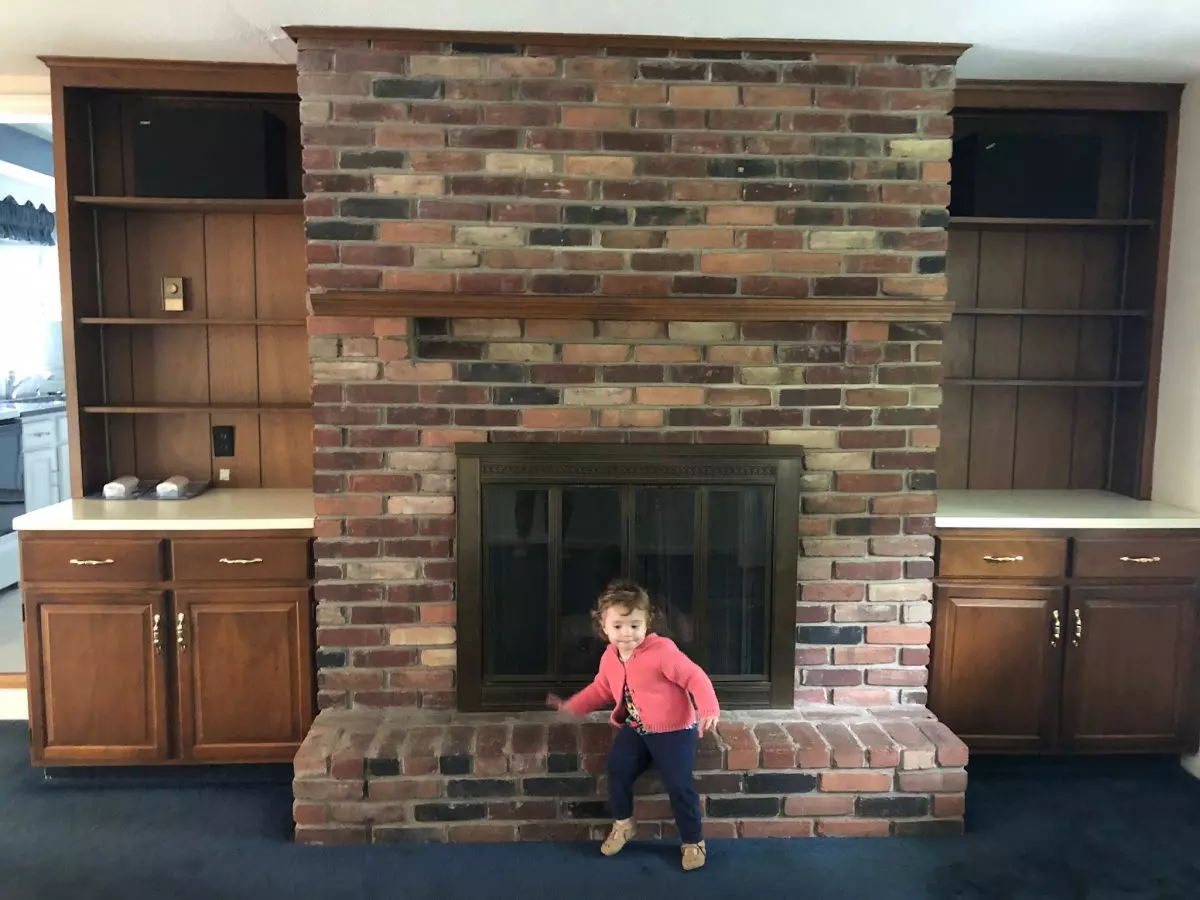 In addition to whitewashing the brick fireplace in our living room, we also painted the dark wood cabinets. My brother in law used oil based primer and two coats of latex trim paint. The living room doesn't receive a lot of sunlight, but the update from dark to white makes a huge difference in the small space.
Replace Carpet with Laminate Floors
Upon first glance, the original carpet in our home was in great condition. However, once the sunlight hit you could see faded areas. My brother in law is incredibly talented and replaced the carpet with white oak laminate floors. The great room transformation by changing the floors is amazing.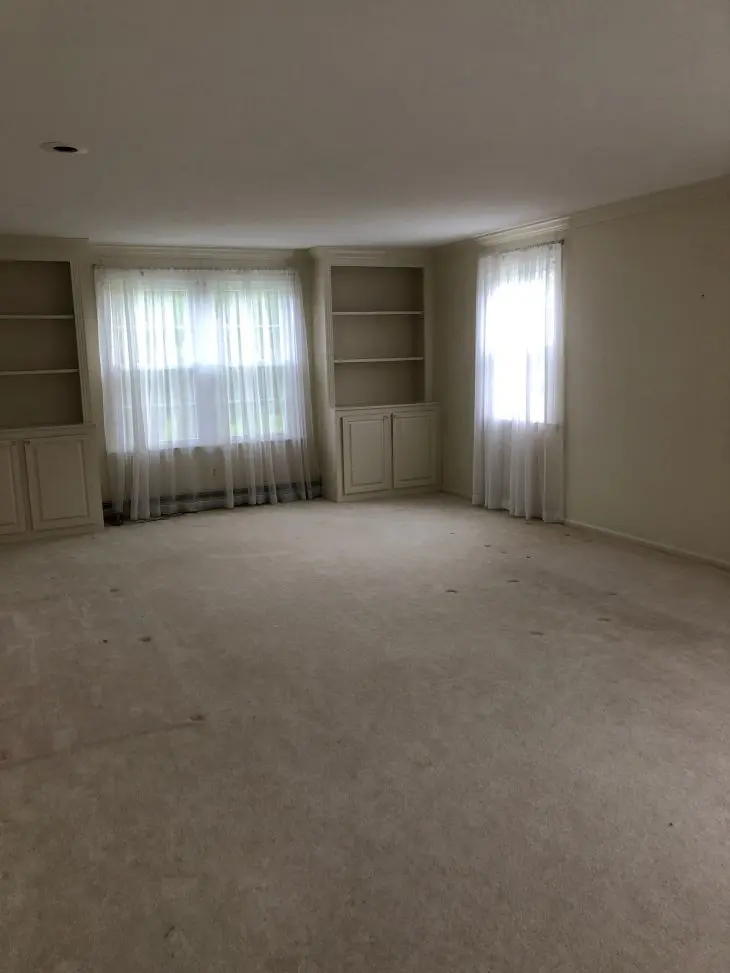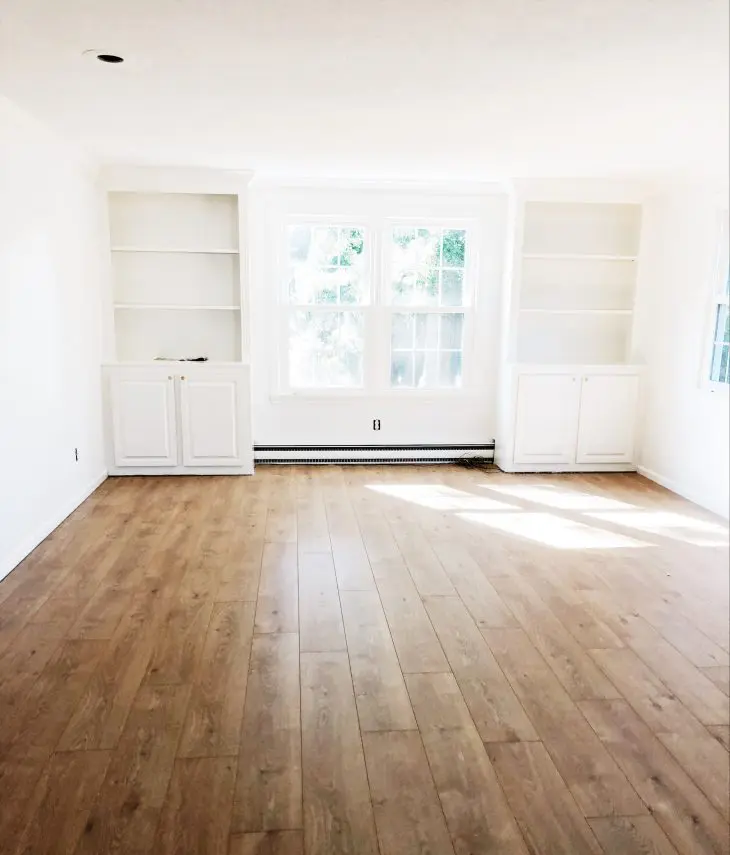 In addition to removing the carpet from the great room, we tore up the carpet in our living room. My brother in law installed white oak laminate in front of the fireplace and tile in the entryway. The front hallway is updated with modern ceramic tile as well.
We are excited to implement a few more updates to our home over the next year, so stay tuned!