All of my subway tile dreams came true with our bathroom renovation. The master bathroom in our house was never a selling point for me – it was small, a most ugly royal blue, and the shower made for a tiny person. My brother-in-law and his Dad gutted the bathroom to it's bones to build us a rustic farmhouse bathroom with traditional touches.
Before our master bathroom remodel, we used a vision board for inspiration. My wish list included light, bright with rustic farmhouse decor, traditional touches, and a subway tile shower. I have to credit my brother-in-law and his Dad for building our shower by hand. They made the new shower deeper, wider, and taller than the original blue cave. There is a shaving ledge and a spot for our shower products. We love the overhead shower light as it shines so bright, making the shower stall feel even bigger.
I renovated the original 1970s sink vanity cabinet on my own and we replaced the old sink and fixtures. All of the bathroom decor has been bought over the last nine months from various stores. It took awhile for the remodeling to come together.
Paint: Benjamin Moore Edgecomb Gray
Mirror: Home Goods
Vanity Sink: Marble Vanity by Glacier Bay
Faucet: Chrome MOEN Banbury
Light Fixture: Similar 3 Light Fixture
Baskets: Home Goods
Rug: Home Goods
Shower Curtain: (c/o) Brooklinen
Towels: (c/o) Brooklinen
Floating Shelves: Industrial Floating Shelves (3 pack)
Squid Painting: Family Heirloom
Our bathroom remodel is not entirely complete. My husband would like a window valance and I'd like to find unique towel hooks for the walls and a new doorknob.
BEFORE/AFTER Bathroom Renovation Photos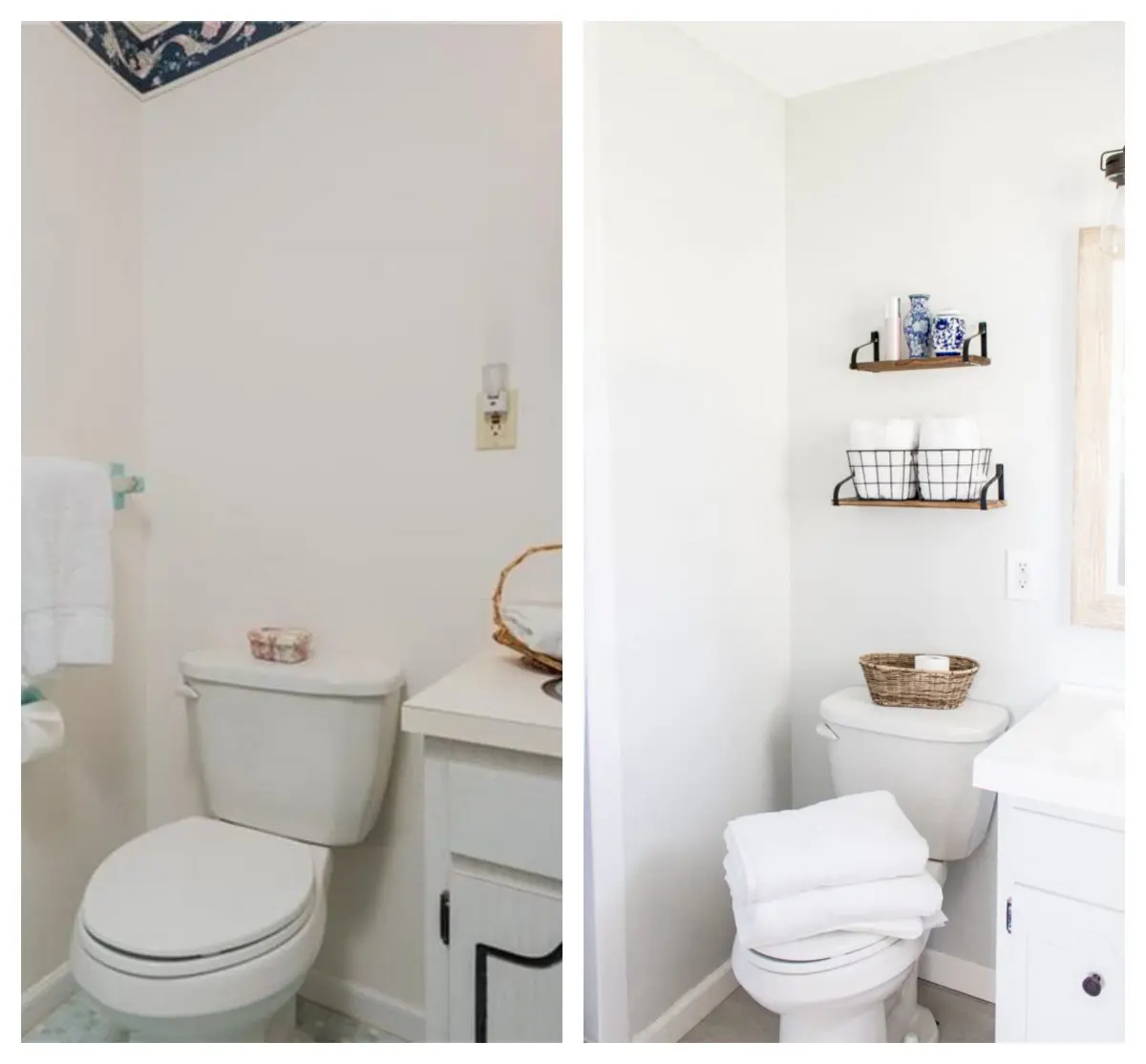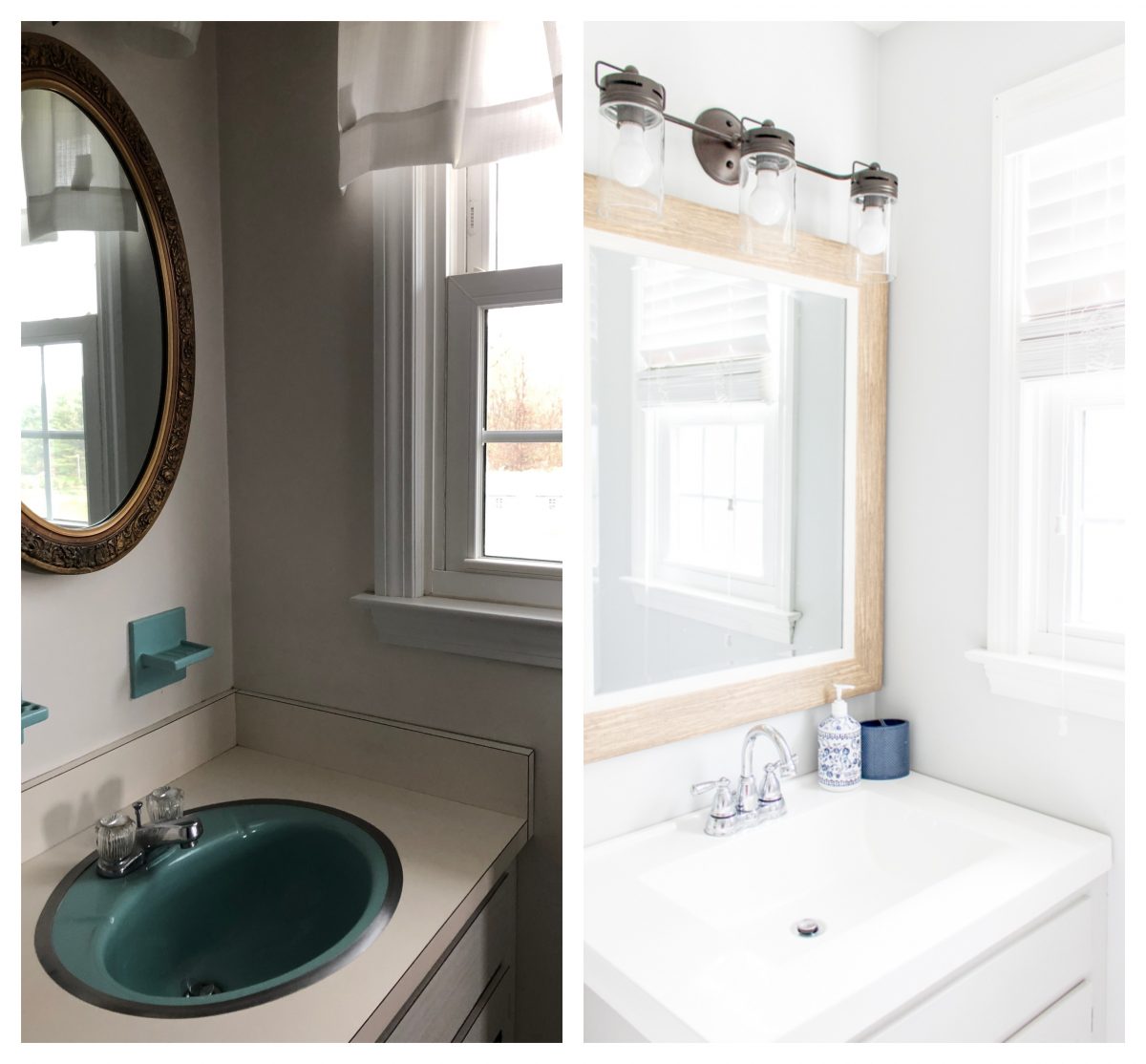 In an ideal world, our master bathroom would be bigger. However, I cannot complain about our master bathroom renovation it was remodeled with love. My husband and I removed the wallpaper by hand. I painted every inch of the space by myself. And my in-laws spent countless hours moving light switches, installing a ceiling fan, and laying floor tiles. We are so lucky to have our family for plumbing, tiling, and electrical work.