Kids say the funniest things. Today I'm sharing questions to ask your four year old on her birthday. We asked our four year old Ailey 30 questions about her favorites and growing up.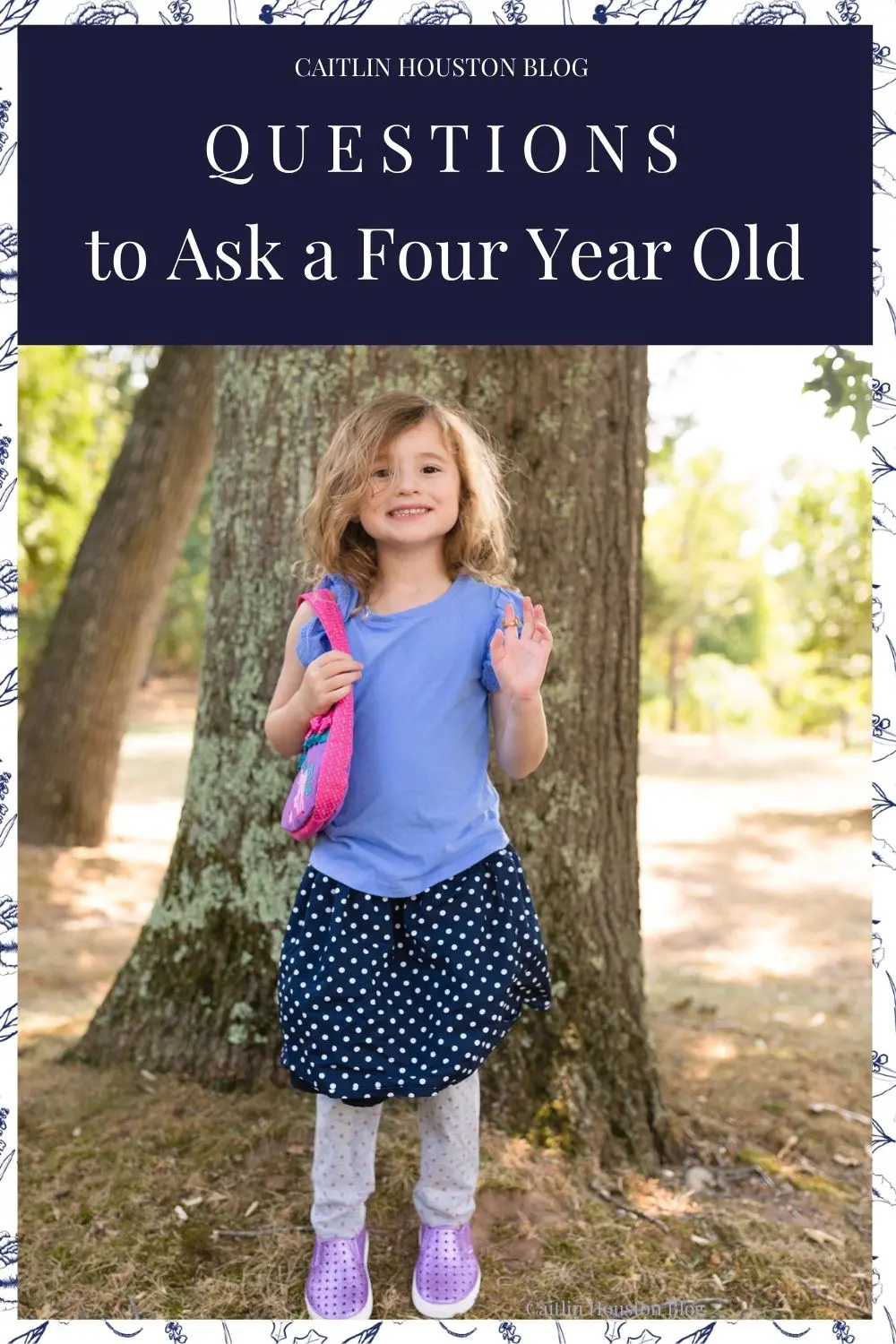 I cannot believe Ailey is four years old! We celebrated her birthday all weekend long with cake, ice cream, balloons, and some of her favorite people. We feel bad we couldn't have a huge party like last year, but Covid ruins everything. Ailey is growing up so fast now that she has left the toddler stage. I thought I had trouble watching her leave the baby stage, but now I want to hold her even tighter.
Questions to ask your Four Year Old
What is your favorite color? Purple
What is your favorite toy? Cinderella DreamHouse Lego Castle
What is your favorite thing to eat for lunch? Spaghetti and Meatballs
What is your favorite television show? Sofia the First
What is your favorite outfit? My pink dress
What is your favorite snack? Lunchables
What is your favorite animal? Kitties
What is your favorite game? Candyland
What is your favorite song? "Rise and Shine" from Sofia the First
Who is your best friend and why? Sophie because she is pretty much bossy and she is pretty much always nice to me.
What is your favorite sport? Soccer
What is your favorite book? The Cape Cod Book
What is your favorite thing to do outside? Play with the pretend snow things
What is your favorite drink? Fizzy Juice
What is your favorite dinner? Cheese Pizza
More Questions for your Four Year Old
What do you know how to do that you can teach others? How to color
What is your favorite holiday? Christmas
What do you like to take to bed with you at night? My stuffies
What is your favorite thing to eat for breakfast? Waffles with only syrup
If you could have a new name what would it be? Allison
What's the funniest thing that's ever happened to you? When Mommy and Daddy tickle me
What do you want to be when you grow up? A doctors
What is your dream vacation? To go see the zoo so I can see the lions roar and the elephants "insert elephant noise here"
What do you love about your sister? That she is really funny.
If you had one super power what would it be? Flower Power – If someone needs help with growing their flowers I can grow them
What's the best thing about being you? That I can do dance
How do you feel about turning four? Good
What's the best part about growing up? Um that I could take care of my little cousin
What's the hardest part about growing up? That I would have to change my little cousin's diaper – that's the funniest question
What is one of your best memories from when you were little? Me having paci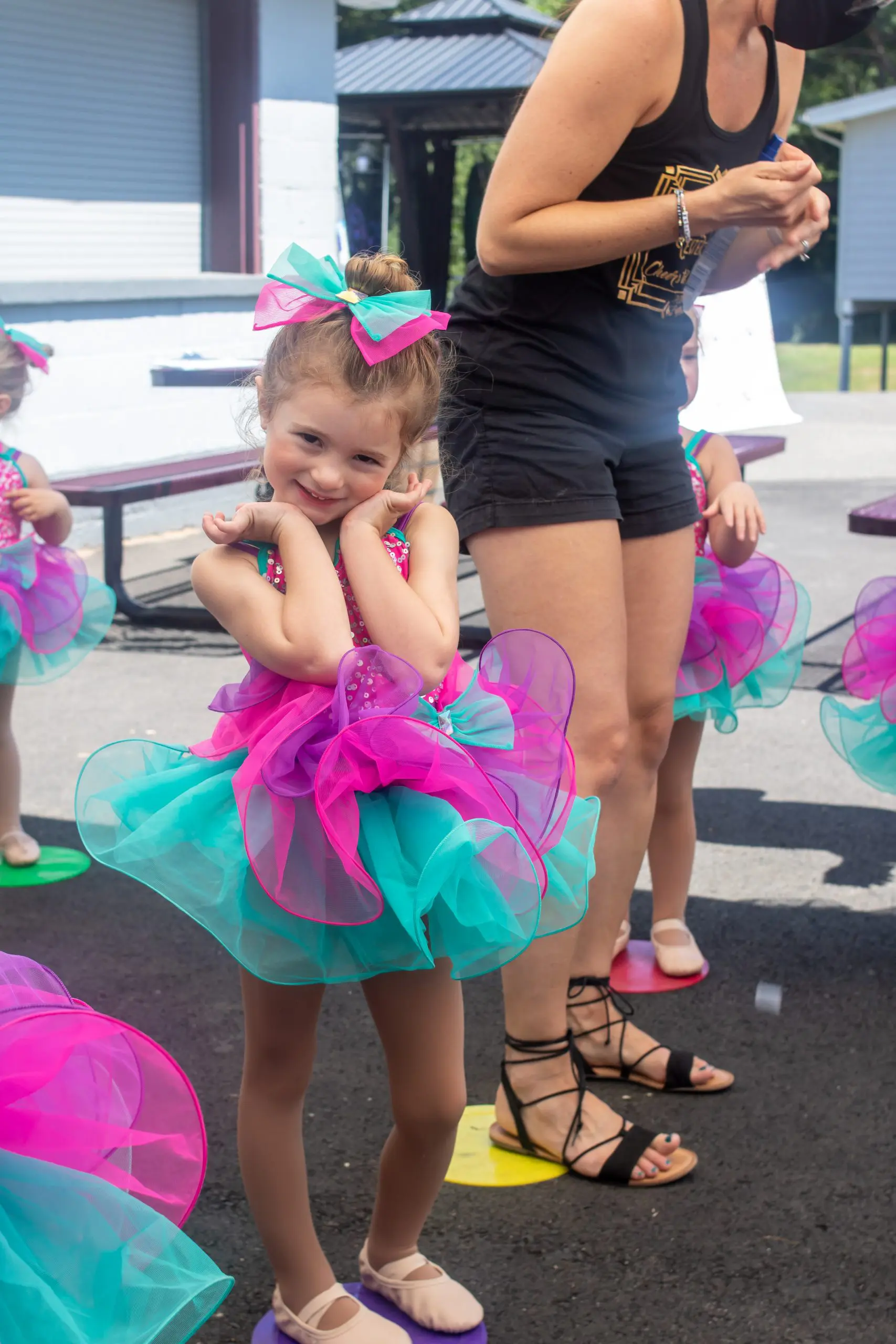 Want to know more about four year old Ailey?
Height: 3 ft 4 in
Weight: 24.4 lbs
Clothing Size: Mostly 4T – some 3T dresses and 5T hand-me-downs
Shoe Size: 9 or 10
Favorite Foods: Chicken and French Fries, Cheese Pizza, Chili, Waffles, Cheese Sticks, Cheeseburgers from McDonalds because they have onions, ketchup and pickles, chewy chocolate chip granola bars from Trader Joe's, sweet strawberries, blueberries, and raspberries, cookie dough + cotton candy ice cream from Sweet Creams, meatballs and spaghetti from Michael's Trattoria, plain bagels with cream cheese, pirate's booty, fresh mozzarella cheese, popcorn with ranch dressing
Foods She Doesn't Like: Crispy waffles with butter, dipping things in ketchup
Skills: Ailey loves to draw and can really color in the lines now! She writes her name very well and enjoys 'writing' other things using letters of the alphabet. She insists on wearing her shoes on the wrong feet and doesn't like socks. Ailey can get dressed and undressed alone, but sometimes the shirt gets stuck on her head. She LOVES girly outfits, her "Girl Scout" dress, anything with a tutu skirt, and dressing in whatever feels good (instead of what matches). She remembers words to songs and loves to perform with her guitar. She runs everywhere instead of walking; she can skip and hop too.
Other fun facts about Ailey
Ailey has the best curly hair hair EVER but often wants it in pig tail buns or pulled back. She also asks me to straighten it sometime – hopefully she will embrace her curls as she gets older.
Ailey started sucking her thumb when I was sick with Covid in April – the pediatrician says to hold off on trying to get her to stop until the world calms down. She used to have a pacifier but Brandon took it away a year ago this month!
Being a little sister is tough but Ailey worships the ground Annabelle walks on. They are the best of friends and their bond is so strong – even though Ailey argues with Annabelle a lot. Ailey says she wants a baby brother or sister but knows it's up to God for her to have one.
When Ailey gets excited or overtired she talks A LOT very fast. She is one of the fastest talkers I know! With a little raspy voice and super speed sentences, sometimes Ailey is difficult to understand. She says the funniest things though – she remembers a lot, is very literal, and passionate about the world. Ailey's temper is a great example of her intense emotions about life!
Everyone that meets Ailey will say they love her – she is so many people's "spirit animals" and brings joy to many. Her silly dances and faces and overall energy is impressionable and lovable.
Read more about Ailey: Three Years Old, Two Years Old, 12 Months Old, Birth Story – and even more posts about Ailey!