What an August to remember! As we enter the golden days of summer I can't help but look back on such an amazing four weeks. My fifth edition of Loving Lately is a recap of August 2019. Enjoy!
Meeting New Friends in Old Saybrook
The blogging world introduces me to new incredible friends all of the time. I met Shannon from Sunny Coastlines in Old Saybrook at the beginning of August to shoot some content for my blog. She is a talented New England photographer and blogger with an eye for all that is beautiful in the world.
If you're a content creator or small business residing in the New England area and looking for a photographer, contact Shannon!
Rent the Runway Unlimited
After renting an outfit for the CT Summer Soiree, Rent the Runway asked if I wanted to try out their Unlimited program. Rent the Runway Unlimited is a busy girls' DREAM. If you don't have time (or the funds) to go shopping for new clothing or despise wearing the same thing over and over again, give RTR Unlimited a try. For one flat monthly price you have Unlimited rentals for work, weekends and more.
Loving Lately: Our Family Vacation in Cape Cod
I finally edited my camera photos of our summer vacation. Every year we spend a week in Cape Cod with my immediate family. My parents and siblings, plus their families, rent houses in the Outer Cape. It's always my favorite vacation of the year, filled with good food, lots of laughter, and unlimited beach time.
Ailey Turns THREE
On August 15th Ailey turned three years old. Before we went on vacation, we had a Princess Birthday Party at our house. Every year we just so happen to be in Cape Cod for her actual birthday. She is a lucky girl to celebrate a birthday at the beach!
Annabelle Goes to Kindergarten
I still can't believe Annabelle is a Kindergartener. She is only four days into the school year, but loves going to school every day. Annabelle says her teacher is nice, she is slowly making friends, and they spend a lot of time listening to grown ups talk. I explained that the beginning of the school year is always slow, but things will become exciting soon!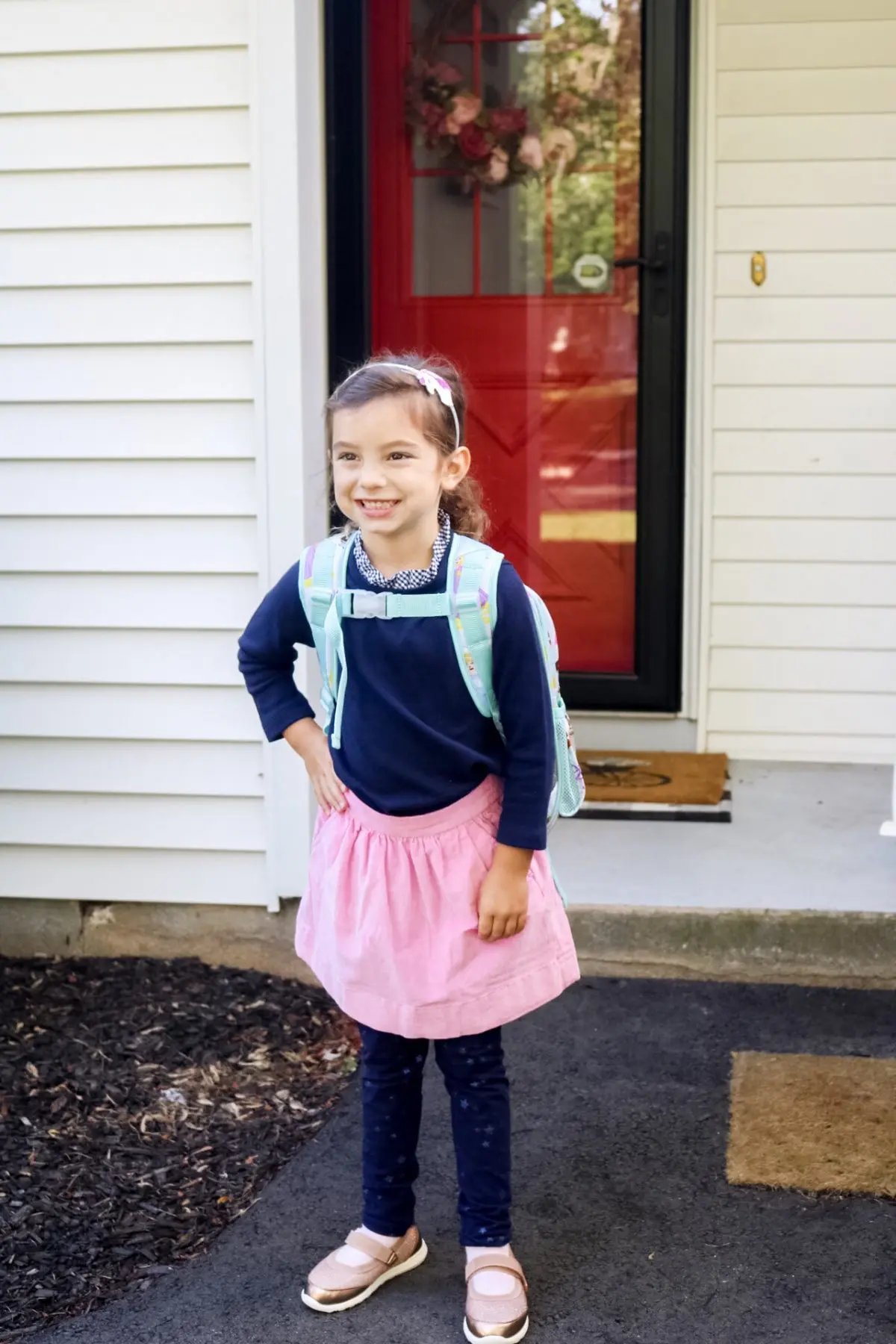 Ailey misses Annabelle a lot during the day since they spent every day of the summer playing together. Hopefully Ailey will be in better spirits when she starts preschool next week.
If you want to try RTR Unlimited, use my code for $100 off your first 60-day trial: RTRCAITLINH.
Motherhood Journal and Lunch Box Love Letters
I'm a firm believer in the power of pen and paper. From lunch box love notes to handwritten letters to a journal filled with your life story, J.Sperling Paperie has it all. I've been including a Lunch Box Love Letter in Annabelle's bag every day this week to let her know we are thinking of her while she is at school. Head to my Instagram to enter to win $35 to the shop!