When you spend your daughter's birthday on vacation every year, it's only appropriate to have her birthday ahead of time right? We invited family over Sunday to celebrate Ailey's Third Birthday with a Princess Themed Party. In typical second child fashion, I didn't plan anything huge in advance so the party was casual and last minute. In all honesty, THOSE ARE THE BEST PARTIES!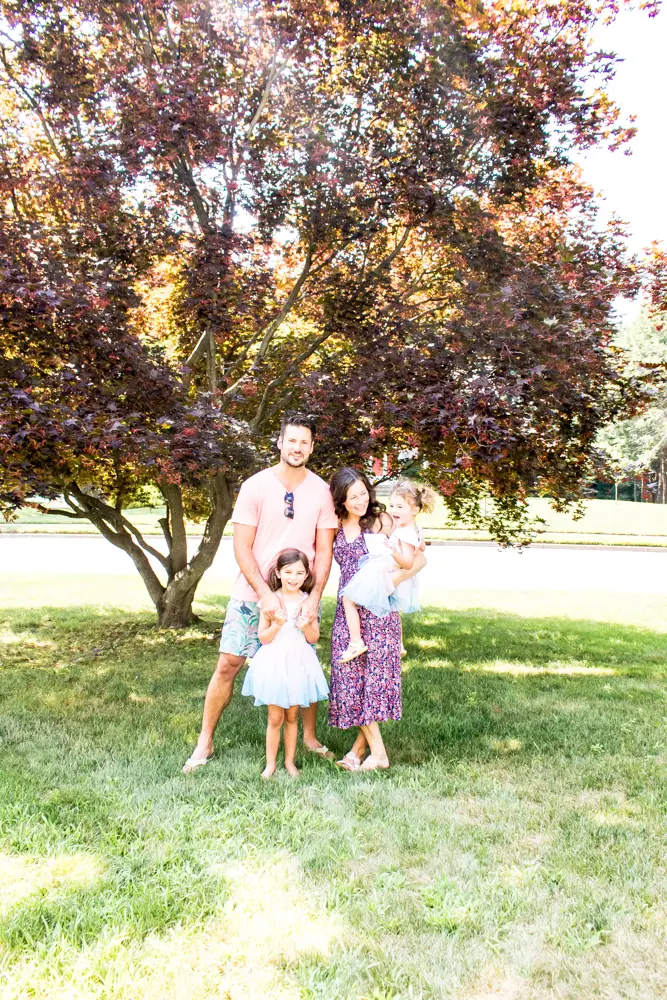 Birthday Party Entertainment
We hired a REAL princess, Cinderella, to come to the party for a half hour. I don't think I've ever seen Annabelle and Ailey more enamored by a character! Cinderella arrived with an attendant right on time, cheerful and professional. Cinderella read a story, sang songs, and played games with the girls. Then she signed autographs and took photos. Finally, Cinderella had a coronation ceremony for Ailey, turning her into a Princess for a Day. It was AMAZING! We all couldn't believe she didn't break a sweat in the 90 degree heat… which just goes along with the thought that Princesses don't sweat, they only sparkle.
After Cinderella left for the ball we pulled out the slip n' slide, inflatable pool, and Barbie Jeep. The Bunch-O-Balloons Instant Water Balloons were a HIT with all of the kids. It was pretty hot, so the little kids had a blast playing in the water.
The Party Food
The birthday party was at 2pm, so I served lunch foods for the guests after Cinderella left. We had homemade hummus wraps, Cape Cod chicken salad sandwiches, peanut butter & jelly for kids, cheese, crackers, fruit, and a veggie tray. There were also a variety of chips and dips. I bought all of the food at Costco!
The Princess decorations are from Amazon and arrived in a party package. Everything needed to be assembled (the banner, table decor, etc), but didn't take long! I bought the rest of the party decorations at Target and the Dollar Tree – but here is another package with similar Princess Party Decorations.
We had the Princess Party cake made by a local bakery, Alyssa's Cakery.
Ailey the Third Birthday Princess
Ailey was everything a princess should be on her third birthday – sassy, sweet, and full of spunk. We are lucky so many family members were able to attend the princess party to shower her with love. She received many new Princess dolls, art supplies, and a giant Unicorn sleeping bag. We also surprised her with the Sofia the First figurines she's been asking for since Christmas. Overall, it's safe to she had the best third birthday party ever!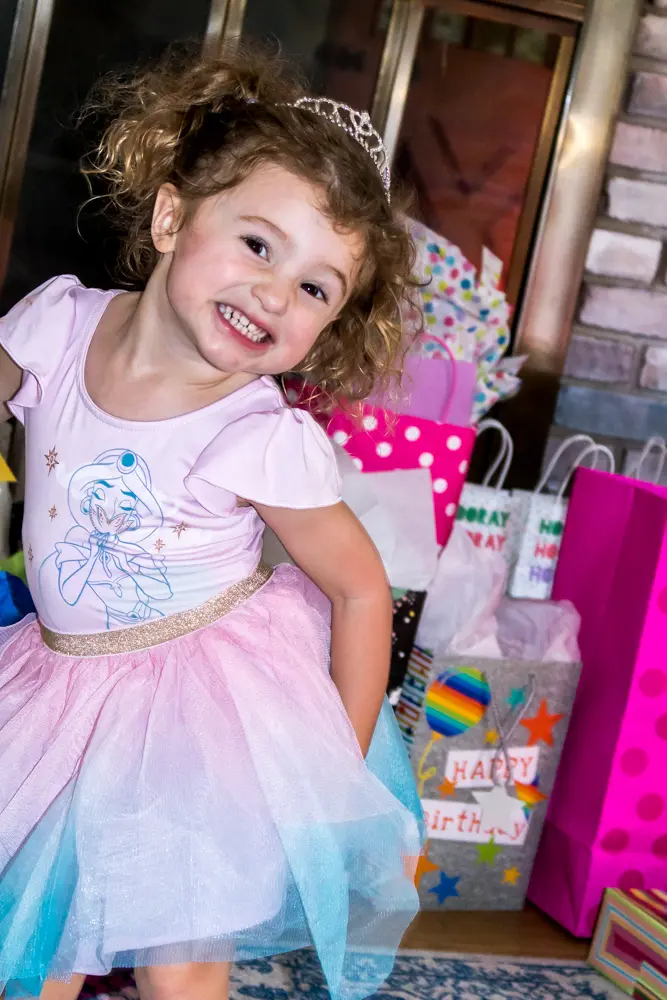 Every year I say "I can't believe _____ is going to be another year older" because I really can't believe how quickly life as a Mom passes you by. Whether we like it or not, Ailey is going to be three in a few weeks! Everyone had an incredible time celebrating Ailey, especially Ailey herself.
You can see Ailey's second birthday Peppa Pig party here and some posts from her first birthday Watermelon party here, here, and here.
This post contains affiliate links, but all opinions are my own.