When I found out I was having a third baby I knew I wanted to take monthly bump photos – just like I did for my first two pregnancies. There is nothing more special than documenting a growing baby bump! Here is how to take monthly maternity bump photos.
It can be difficult to take pregnancy progression photos week by week by yourself. I've tried to take weekly and monthly maternity bump photos with each pregnancy – but it can be tricky to snap the same exact shot! My best advice if you want to document your growing baby bump in the same pose or outfit is to buy a camera tripod or find a trustworthy partner or photographer friend!
Supplies for Monthly Bump Photos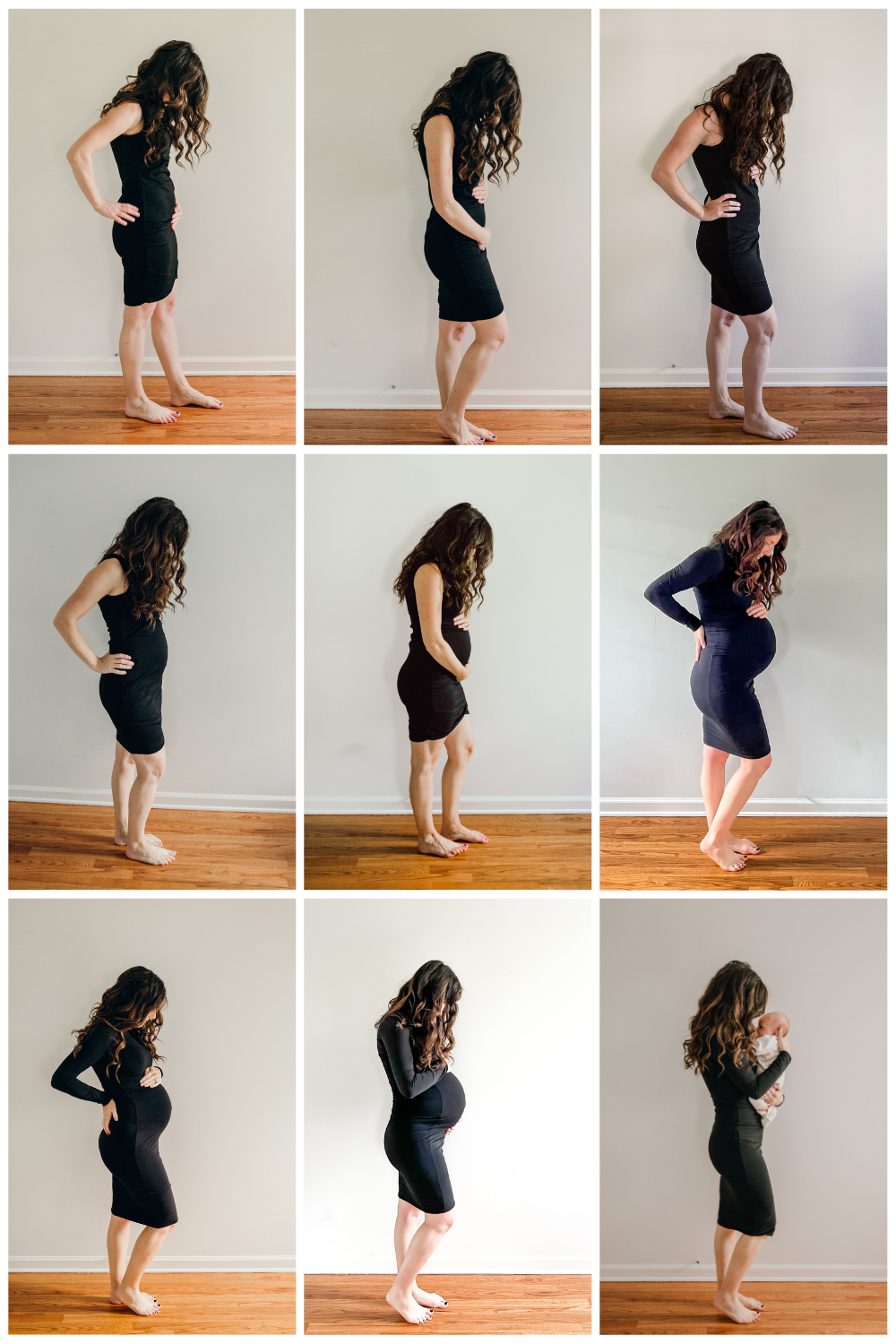 Here is what to wear for monthly bump photos and how to take a photo of your pregnancy progression:
The secret to taking great pregnancy progression photos is to stand the same way in the same outfit for each photo.