How far along: 13 weeks 4 days today
Gender: I know something you don't know…. =) We had the Harmony test done at 10 weeks (which can also tell us the gender), so they called with the results last week! We aren't telling for a little while though.
Total weight gain: 1 – 1.5 lbs. My OB told me that weight gain in the first trimester should be minimal since it is mostly "fat." I am glad he told me this as I enter the second trimester, because I think I would have avoided the Taco Bell and double bagel breakfasts. Our total weight goal for this pregnancy is 27lbs (my total with Annabelle).
Clothes:  Have not touched my maternity clothes yet, but thank goodness I ordered a size up in my favorite J.Crew Factory pants… because my hips don't lie during pregnancy. It's so strange how I haven't gained any weight but a lot of my pants barely want to button. I love stretchy pants.
Sleep: The last few nights I have stayed up way past my normal 8 o'clock bedtime reading or watching tv. I wake up around 5am for work pretty easily. However, a mid-day nap is still appealing, but never happens.
Cravings/Aversions: I can't get enough Italian food, carbs (bread and bagels galore), Taco Bell Chicken Sriracha Crunchwrap Sliders, and Swedish Fish. My lactose intolerance has been tossed out the window – so it's no wonder I have gas pains all day. I still cannot stand the thought of shrimp. The last time I ate it was one month ago and I gagged the whole time. Other seafood makes me queasy as well. The thought of alcohol makes me uncomfortable and I haven't been able to drink coffee until this past weekend.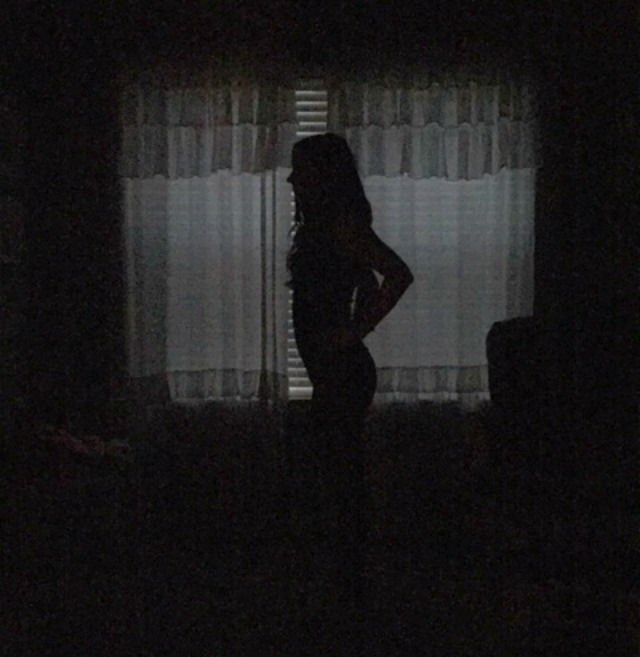 Symptoms:  I am pretty much in the clear for nausea as of last week. I took Diclegis on and off the first few weeks, but I really hate how it makes me feel like the Walking Dead in the morning. As long as I eat tiny meals all day, I keep the mouth sweats away. As for tiredness – I now have energy! I spent the majority of my free time sitting/sleeping with my eyes open since the beginning of December, and now I feel like a bear who just woke up from hibernation ready to party. My tailbone hurts a lot by late afternoon – even more so when I pick up Annabelle – and when I stand too much, my lady parts ache a bit. This weekend I probably overdid it at Flywheel and cleaning my house, so last night I also had some lower belly stretching/cramping. Nothing the heating pad can't handle! My skin sucks – it has been red and splotchy and I have pimple-like bumps on my chest/back. I started wearing BB Cream to cover up the redness on my face but Tea Tree Oil and Witch Hazel are my go-to remedy for the teenage acne.
Exercise: I entered this pregnancy in the worst shape I have ever been in my life. Having a toddler and working full time has left me with no time or energy to exercise. My pregnant bff has been telling me how amazing Flywheel is, and there is a studio right by our school, so I finally went on Saturday. The rush of endorphins I felt only 15 minutes into the class was enough to remind me how important it is that I make time to workout. With that being said, I have 5 classes at Flywheel and my YouTube queue loaded with dance videos to do this month. I survived 16 hours of labor with Annabelle because I was in such incredible shape – I need to be prepared for anything with this baby.
Belly Button in or out: It looks as strange as ever despite my lack of a baby bump and when I lay back I can pop it out. Thankfully no one has to look at it.
Mood: HAPPY HAPPY HAPPY (although I've cried many tears of joy over the last few days). With my newfound energy I feel a little manic – so amped up most of the day with a few crashes here and there.
Miss Anything:  Nothing. I am SO thrilled to be pregnant I refuse to complain. I am sure I'll be singing a different tune towards the third trimester. 
Best Moment this week: During our ultrasound last week we finally heard Baby H 2.0's heartbeat. It's been a long couple of months and when the ultrasound tech and our doctor said the baby looked "perfect," both Brandon and I breathed big sighs of relief. And then I cried.
Looking forward to: EVERYTHING! Today I am actually 13 weeks and 4 days… on Friday I will be 14 weeks and finally in the second trimester. Hooray!