Without a doubt, twenty eighteen has been an incredible year for Confessions of a Northern Belle. Not only did I celebrate my TENTH year as a blogger, but I also met and exceeded all of the goals I set back in January. My reach has grown, my content has deepened, and living in Connecticut opened doors to countless amazing opportunities. My confidence still waivers with the pressure to be bigger and better, but I can honestly say, I'm PROUD of where I am today.
Dream Brands
My sister has sort of become my life coach over the last year – inspiring me to push myself harder and to envision my dreams becoming a reality. I made a list of brands that I'd love to work with and some of those collaborations actually happened. If you believe in yourself, then anything is possible, right?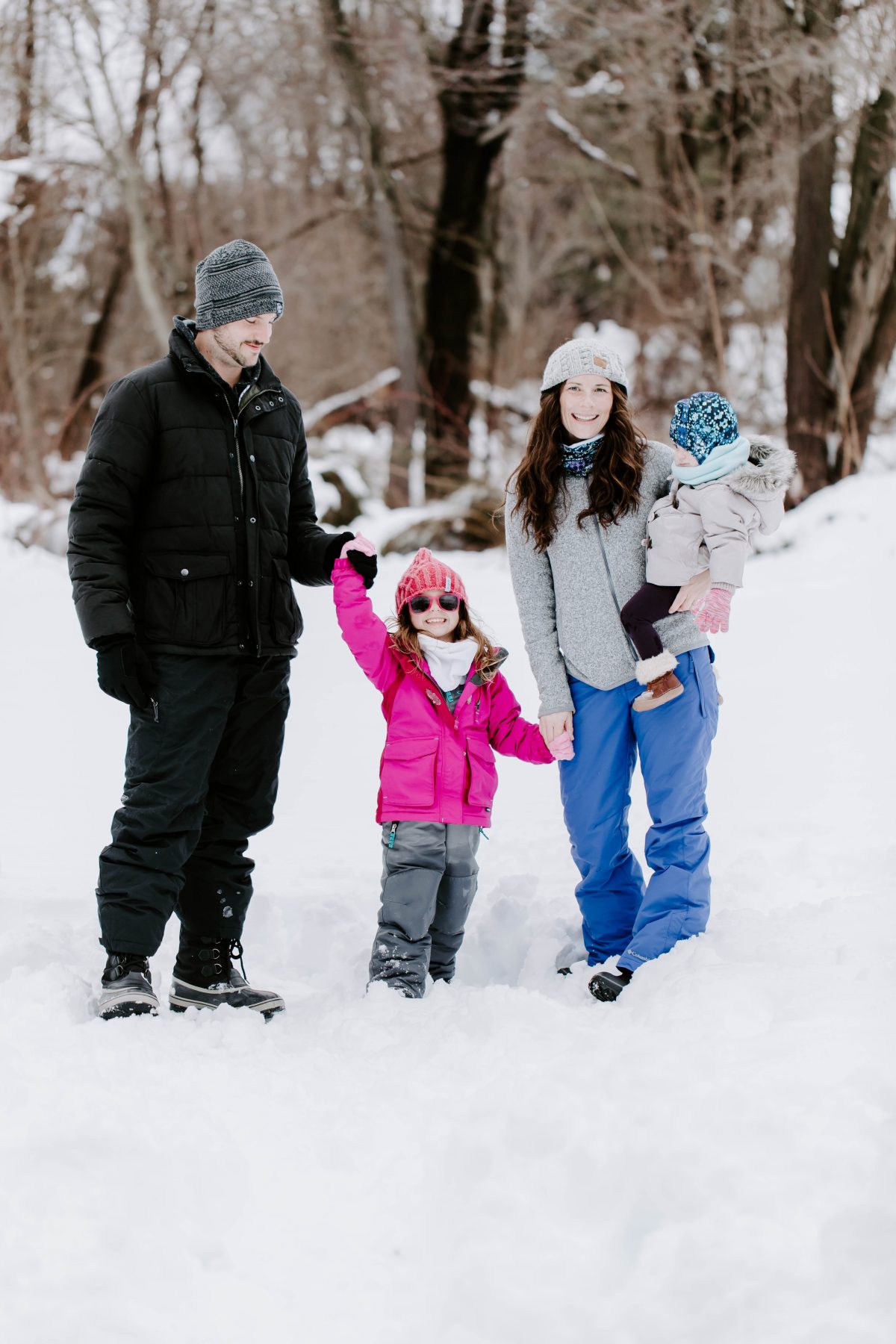 One of my best moments happened at the end of this year. I was asked to work one-on-one with Boscov's after participating in two campaigns with them through an influencer network. They loved my work and I'm hoping to continue our partnership throughout 2019. Another incredible moment: when I partnered with The Shops at Yale in New Haven!
Trips and Travel Guides
Travel is a topic I always wanted to bring to Confessions of a Northern Belle and in 2018 I made sure to post a lot of it! I know that whenever I am going somewhere new, I look to the internet to find more information about the best hotels/restaurants/tourist spots. This year I had a few exciting opportunities to stay at hotels in exchange for a review on my blog. In the spring I went to Newport with Beth, then I traveled to Mystic with my family, and this fall Brandon and I celebrated our anniversary in Falmouth/Nantucket. New England is such a special region of the country and I love being able to share details of my visits here.
A really fun day trip was when my family was asked to be guests on the Essex Steam Train and Riverboat while filming a segment with WTNH Channel 8's CT Style. We learned a lot of behind-the-scenes information about the historic attraction in Essex, CT. Check out the segment here.
Speaking of CT Style…
One of my goals for the year was to be a guest on CT Style again. Last Christmas I joined a friend on air to chat about Christmas pajamas and I loved it! After working with Ryan Kristafer on the Essex Steam Train segment, he asked me to come on the show to talk about something Back to School related. I had a blast bringing Annabelle with me to talk about tips for going back to school, even though she didn't seem too thrilled to be live on the air. Watch her enthusiasm below and try not to laugh.
A few months later (December) I was asked to come on again and talk about Christmas Eve traditions. I left the girls at home but brought along some fun ideas and photos of my family.
I really feel like it's great exposure for a blogger to be on the news talking about their content and I've already made quite a few connections from being on the show. This was definitely a top moment for Confessions of a Northern Belle!
Most-Read Posts
I had a few popular posts this year that really hit home with my readers. "My High School Bullying Story" and "How Motherhood Has Impacted My Personal Style" were top favorites and reinstated my belief that readers love HONEST raw posts, and not just everyday content.
Other posts that seemed to be enjoyed: My review of a curling wand I use every day and "How to Whitewash a Brick Fireplace." Many of the posts I've written about our new house have been fan favs as well!
Now Offering Blog Consultations!
After spending a lot of time answering emails and DMs of new bloggers looking for advice, I decided to formally offer one-on-one blog consultations. The consultations introduced me to some amazingly talented women and taught me a lot about myself as a blogger. I love being able to help out others and the socialization involved.
I truly feel privileged to know and be a part of the CT Blogger Babes. Everyone is insanely talented, creative, and passionate about blogging. If you're a blogger and haven't found your community yet – do it!
Join me ______ this weekend!
Some of the most fun I've had this year was collaborating with local businesses to host events. I worked with two restaurants (Conspiracy and Texiko) to host blogger meet-ups, my favorite dermatologist for multiple Dysport Parties, my salon, Serenity, for a Ladies Night and a shopping event at "The Loft." Working with the businesses on a personal level is such a wonderful way to meet new people and to genuinely encourage new people to visit each place.
Becoming an Admin for CT Blogger Collective
The CT Blogger Collective has become a HUGE part of my life over the last year. Not only have I made a lot of friends through the group, but I became a solid part of its foundation. I was truly honored when Nonee, the founder of the Connecticut Blogger Collective, asked me to become an admin. I love everything about community over competition, which the group strives to create.
"Alone, we can do so little; together, we can do so much" – Helen Keller.
There is just a little bit more that made 2018 the best year for Confessions of a Northern Belle – but I think I've shared the best for last. The most important factor for my happiness and success is YOU! Thank you for your continued support, companionship, and visiting my blog everyday!