This post is brought to you in partnership with Comcast, but all opinions are honest and my own.
Want to know a secret? I am a big fan of kid screen time. Whether it's to wind down after a long school day, an earned reward, or family movie night, it's OK to let your kids' watch t.v.. There's one rule in our house though – they have to stay in the KidZone.
What is KidZone? It sounds pretty awesome.
One of the reasons we value our Xfinity service is our access to KidZone on Xfinity X1. Xfinity KidZone is a feature on X1 that offers a safe environment for children to browse, shuffle and watch live TV, Xfinity On Demand or DVR recordings for kids ages 12 and under.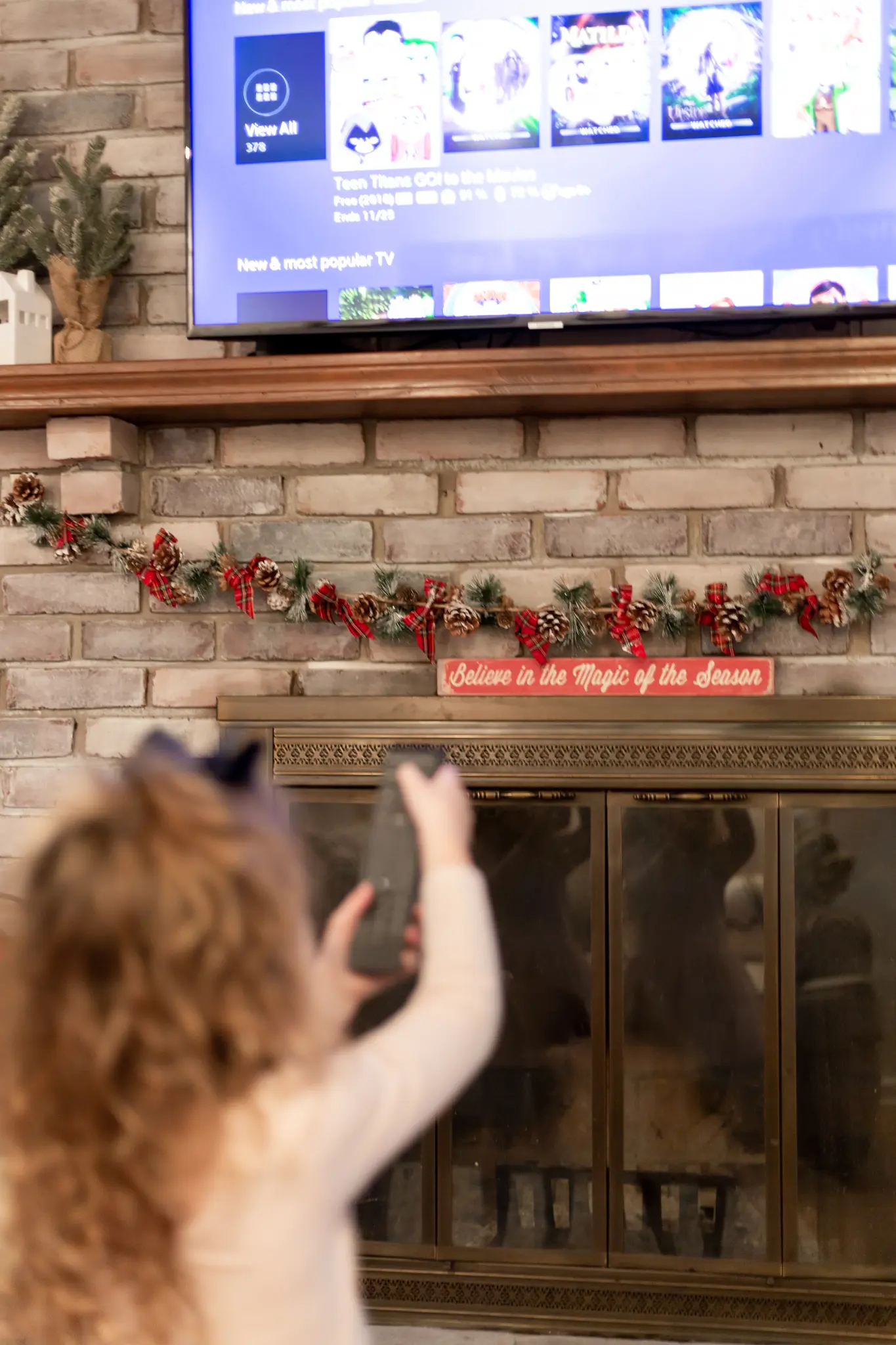 Worried your kids might stumble on something inappropriate? Impossible! Parents can filter the programming down to specific age ranges. My youngest doesn't know how to use a remote yet, but our oldest has it all figured out. Don't worry, though, you can also set a parental control so your kids don't wander out of KidZone without permission.
It's so easy to access KidZone with your Xfinity X1 Voice Remote. All you have to do is hold the microphone button down on your remote and say, "KidZone" Then you're in!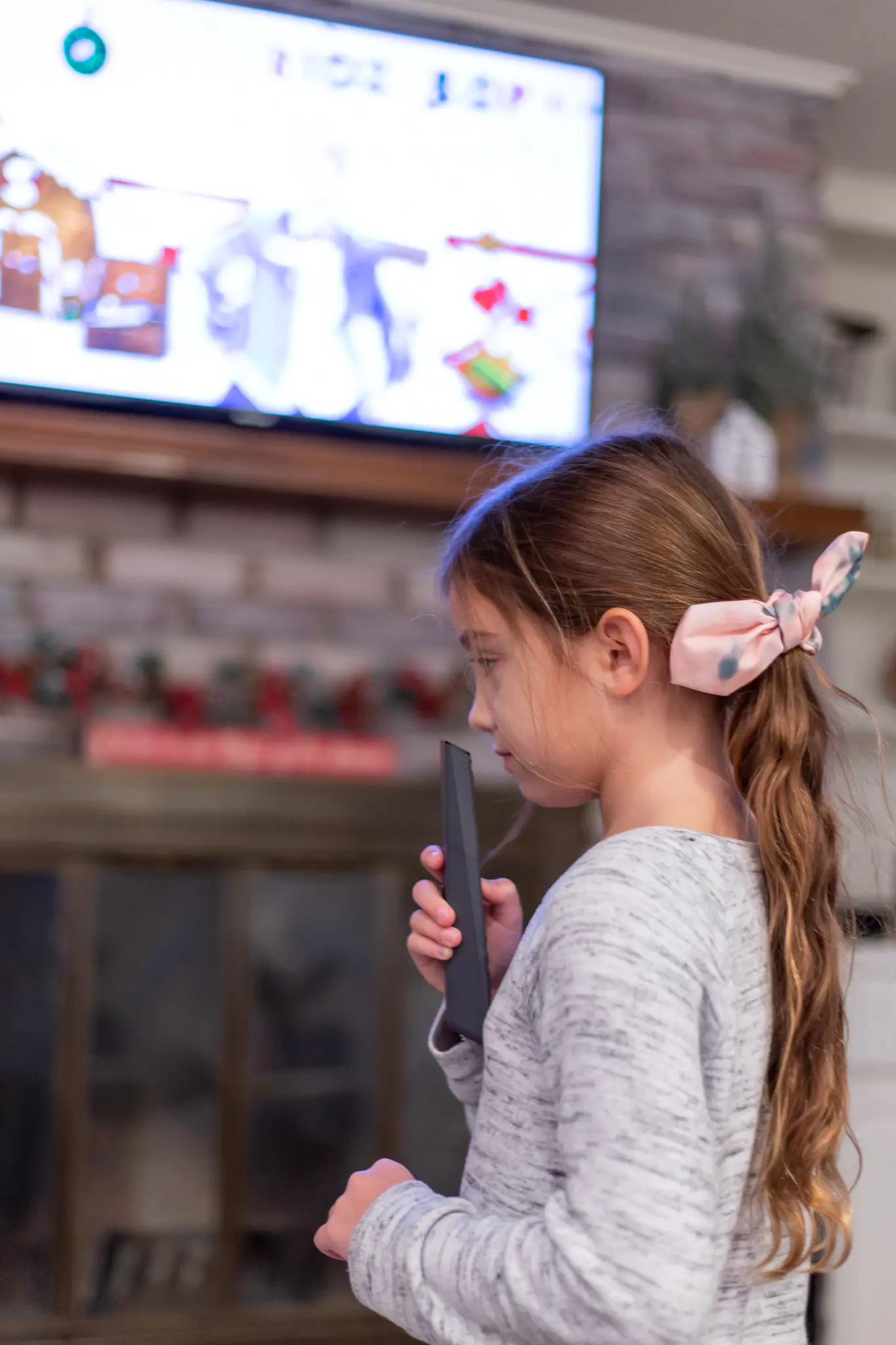 But wait, there are more cool features on Xfinity KidZone
Xfinity KidZone offers so much more than just searchable television shows and movies. There are holiday themed folders and virtual games your kids can play using the remote. Our favorite aspect of KidZone is how organized all of the content remains on the screen with pictures kids can identify on their own.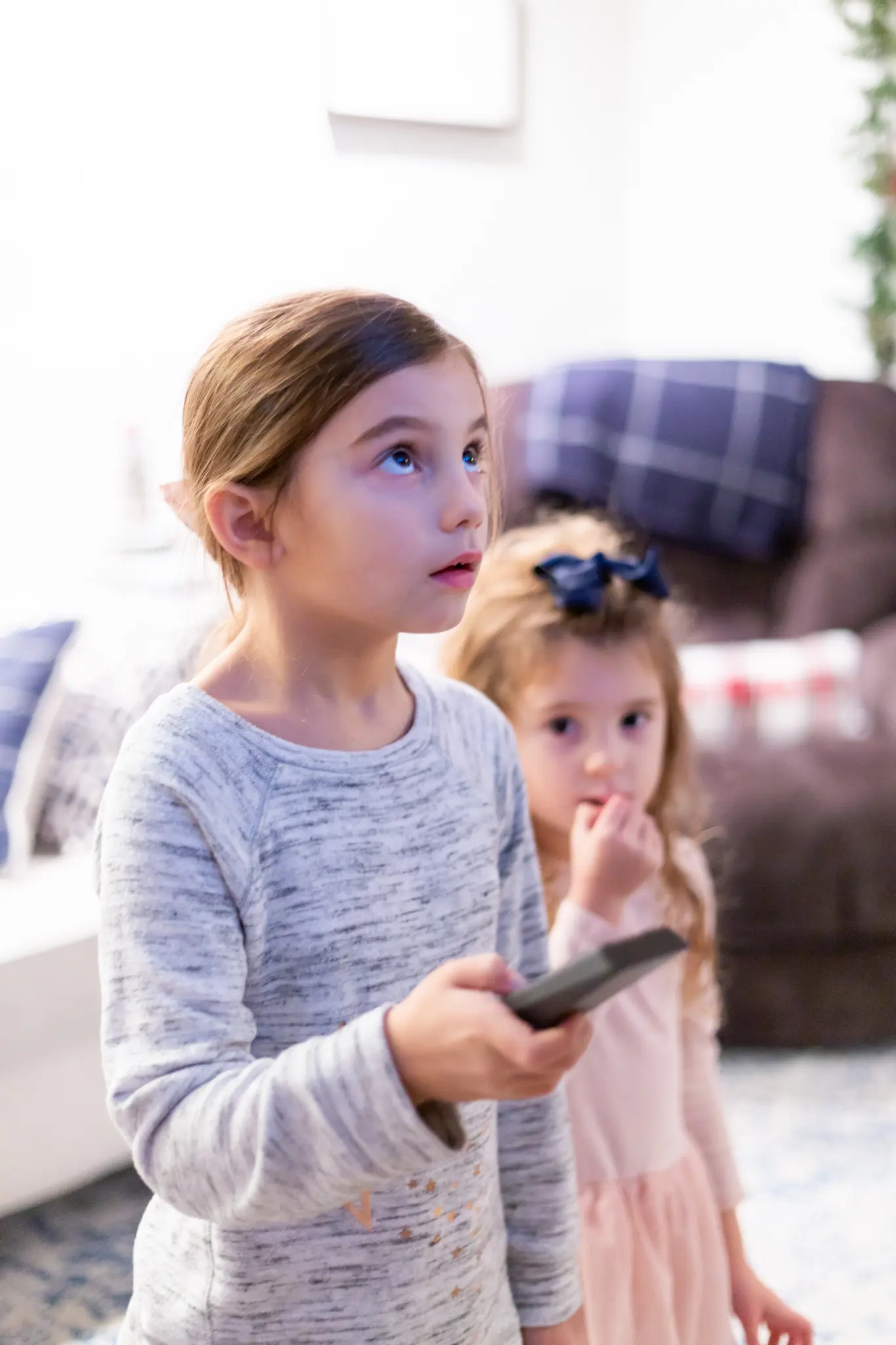 With the holidays right around the corner, our daughters want to watch anything and everything festive. With the tap of a button, Annabelle and Ailey find themself in a virtual winter wonderland. Surrounded by countless holiday shows, movies, and games, there is so much to do and see.
Use Xfinity KidZone the RIGHT Way
Remember when I said I fully support kid screen time? I forgot to mention how I only like it when it's used appropriately. Xfinity KidZone is a privilege and my daughter's know they need to earn it. We take away screen time in our house for numerous reasons, but not as often as you may think. Our daughters value their time in KidZone so they try their best to earn it on any occasion.
If you're interested in Xfinity KidZone, you'll need Xfinity X1, Comcast's complete, full-spectrum TV experience with a voice remote, 100s of channels, DVR, free shows and movies On Demand and streaming apps like YouTube and Netflix all in one place! Head to Xfinity.com to find out more about bringing Xfinity KidZone to your home.