Yesterday Mr. Bear found out that he will need to visit California this April for business… for quite possibly THE WHOLE MONTH. However, just when I was about to start pouting like a big baby, he informed me that I am welcome to fly out to visit him anytime I want!! Granted I will have to pay for my airfare – he will have a car and place to stay through work for free!
I am so excited I can't stop dancing around our apartment singing, "San Fran HERE WE COME!"… He will be going from San Fran, to Chico, to San Luis Obispo. Mr. Bear isn't as excited as I am because he will be working normal hours during the week (aka visiting career fairs, shmoozing college students, and attending mixers…I don't call that "work"). On the weekends he is free to do as he wishes though… so one weekend I'll go there, the next he will come home… and the last… well we don't know about that yet.
So far we have planned to go here:

Napa Valley…
Which is SO awesome b/c we have both always wanted to visit Napa and never thought we'd make it out there so soon in our married life. We will only get to spend one day there, but all I need is a little taste right now in my life. We will go back when we have more money and a sweet sweet long weekend =0)
Other outings we're planning are:
Visiting here: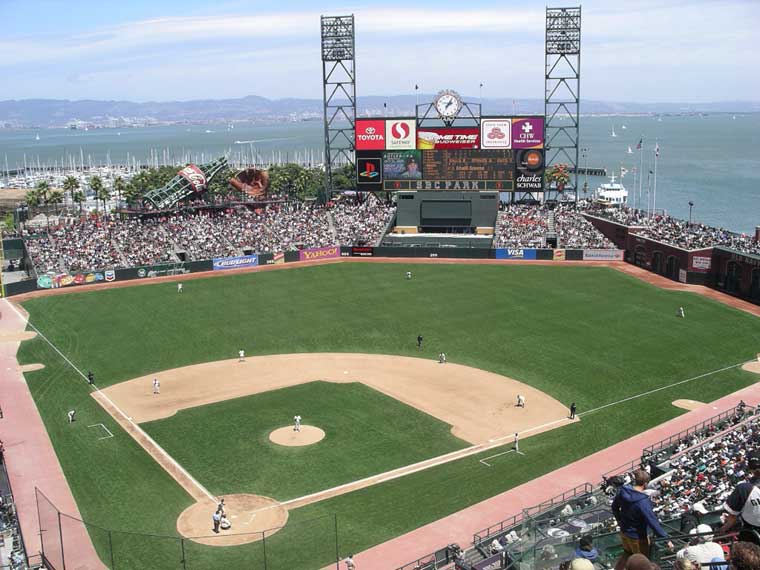 That's AT&T Park my friends… we are going to see the Braves crush the Giants!
And then we are going to visiting with HER:


MY BFF (you remember GF?).. she is going to be working on a special project for her company in San Francisco for about six months and she is so thrilled to have some visitors out her way!
I am super pumped that my "family" has already cleared the days I need off so I can go visit Mr. Bear without worrying no one will be able to watch Little T and Little R.
If anyone has any suggestions for must sees in San Fran – LEMME KNOW ASAP! I will be there for 4-5 days and we only have plans for 2!!