There is nothing better than finding a beautiful non-maternity dress you can wear with or without a bump. Today I'm sharing a peek into my collection of non-maternity bump friendly dresses.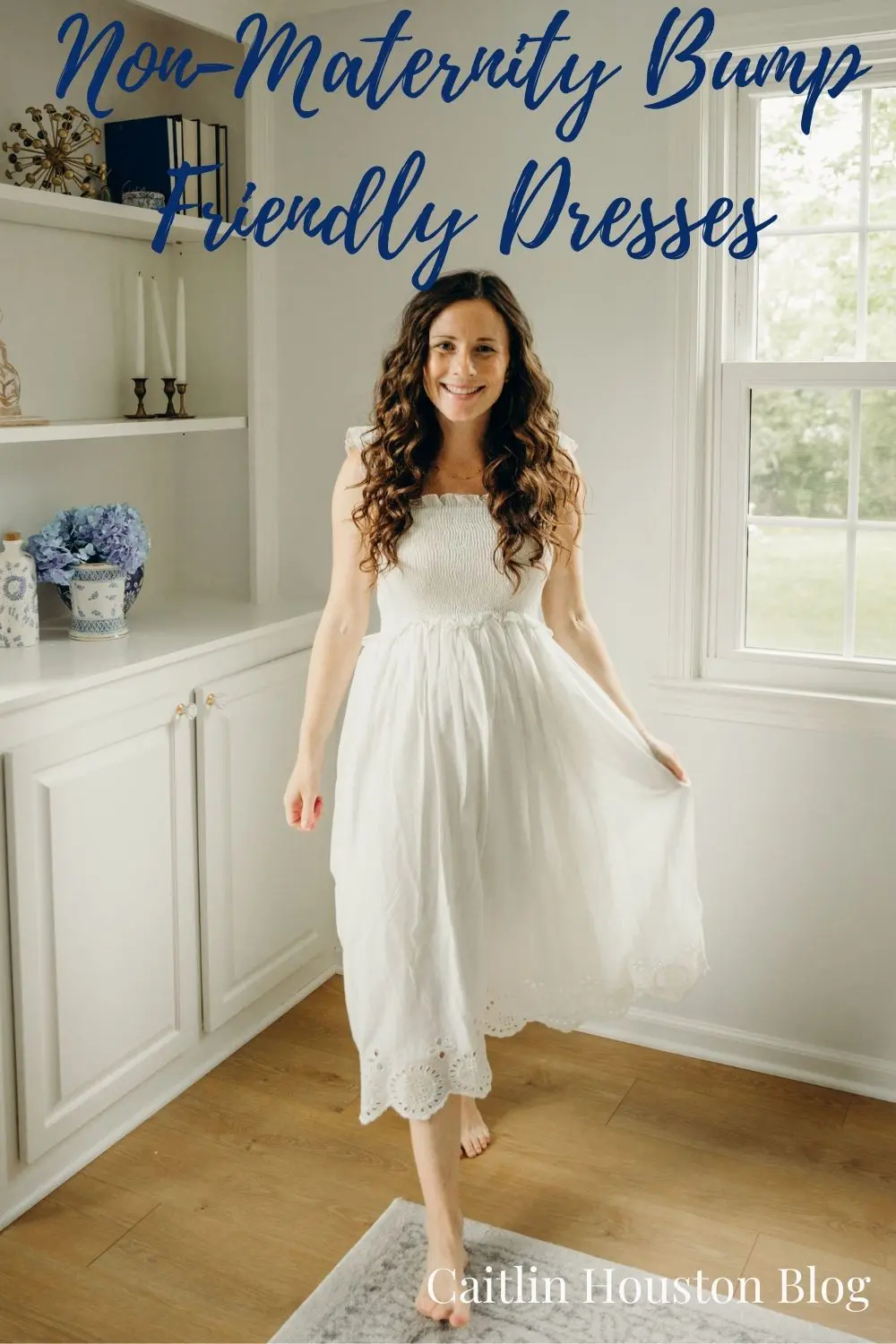 I've been collecting midi and maxi dresses to wear since I found out I was pregnant with baby 3. We all know dresses more comfortable than pants while a pregnant body changes and grows. Bonus: they also hide compression shorts and a pelvic support belt. If you're looking for easy summer pregnancy style, check out these non-maternity bump friendly dresses!
Non-Maternity Bump Friendly Dresses
The first four dresses are from a new-to-me brand: Natural Life. They sent me four non-maternity dresses in exchange for my honest review and the verdict is: I LOVE THEM. From the white smocked Danielle dress (only $20) to the Harley Midi (no longer in red), from the blue floral smocked Megan dress (on sale) to the Elizabeth maxi – they are easy to wear styles from before the bump to big belly and beyond.
Check out what I wore during my second trimester while pregnant in 2016 HERE!
MORE Non Maternity Maxi and Midis
There are so many possibilities when it comes to a maxi/midi dress that will allow room for a growing baby bump. I've only splurged on a few dresses (Hill House), and the rest are reasonably priced. H&M and J.Crew carry dresses with stretchy or loose midsections. Cotton dresses are perfect to double as a maternity or postpartum dress as they move with your body. The best part about each dress is it can be worn during the fall with a cardigan or jean jacket.

Looking for more bump friendly dresses? Here are some favorites to shop online!

*This post contains some affiliate links. I may make a small commission if you purchase an item through any affiliate links. Thank you for supporting Caitlin Houston Blog. *