Friday was the most awful day I have had teaching yet… That's what I looked like Friday afternoon…
…and it is only going to get worse.
The Bears escaped to Tennessee to visit family over the long weekend (*insert cheering here*) and did not get home until way past 11 last night. Then I woke up at 5…hit snooze til 5:30… and now am sitting in front of the computer like a zombie wishing I didn't have to go deal with 25 hellions today.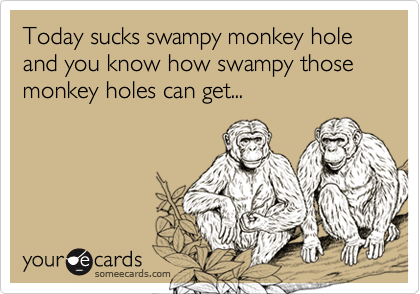 HOW WAS YOUR WEEKEND?