I am no stranger to long distance dating – my husband (bf at the time) and I actually dated long distance from April 2004 – August 2005. Then I transferred to his college and we would date long distance in the summers (until I officially moved South). We've spent days, weeks, and months apart due to our hometowns being 900+ miles from one another. There were plenty of holidays and important dates we never shared together and I got through it. So, I should be used to this whole long distance thing right?
Right after we moved in together in Atlanta for the first time – August 2008

WRONG. I am not used to this and I don't want to do it anymore. B only left a little over two weeks ago and I can't stand being alone anymore. Don't get me wrong – I have some fantastic roomies! But, I am lonely. And I miss being around my husband. And I miss being able to find him right next to me after an unpleasant nightmare. Or being able to see him when I get home from work with good news. And hearing him slap the couch and yell when he watches sports. And cooking for him. I miss him. I know you're all crying me a river right now, huh?
Engaged in August 2008
I will get to see him on Thursday. I am going to TN for a long weekend to see his family and attend the nuptials of some college pals. It should be an amazing weekend. And then I get to see him AGAIN the following weekend when he comes to DC to go to the Kenny Chesney concert with me and my roomies. But then we are apart until I get my stuff together and make the official move to Georgia. I haven't picked a moving date yet, but it will be during the second week of June.
My handsome hubs in Oct 2009 at our wedding
I know there are plenty of gals who don't see their husbands every day due to military service or business travel. My thought is (and don't get mad at me for saying this) that they knew it could be possible they would be in those "long distance marriages." Some people know what they are getting into for long term. I commend them for their strength, dedication, and loyalty. B and I planned to be together all the time – sans the random weekend trips apart for pleasure/business – when we got married. However, I never planned for a whole month apart!

Maui Honeymoon Oct 2009

On the bright side, B is doing something amazing. He left everything he had here to move to Georgia, sleep on his parents couch, and plan for our new life – getting a great job and finding us a house. I need to be happy and grateful that he is doing this for us! I need to remain strong during his job hunt and stay supportive. I need to be selfless and not selfish (which I have been lately). I need to suck it up and just hug my kitty when I wake up from a bad dream. I have to be thankful that I have such an incredible guy for a husband.
3 Year Wedding Anniversary Oct 2012

I will complain though – I will say it is hard that I miss my best friend and I can't see him when I've had a bad day. I can't wait to see you this weekend my good man. Good luck tonight and hopefully we will be celebrating some good news very soon! XOXOXO

Announcement: Just Because will move to
THURSDAYS

starting next week on May 23rd.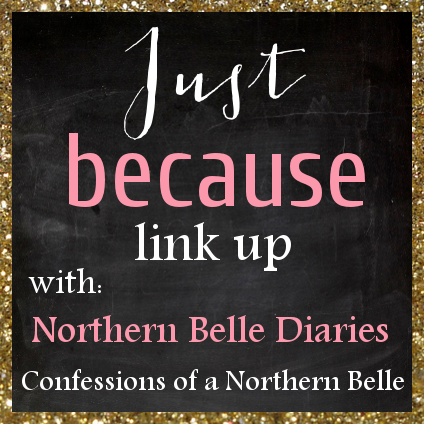 <div class="Just Because-button" style="width: 200px; margin: 0 auto;"> <a href="https://www.lalalisette.com" rel="nofollow"> <img src="http://i1276.photobucket.com/albums/y469/NBelleCreations/NBelleDiaries/JustBecausewhost_zpse2c56dd4.png" alt="Just Because" width="200″ height="200″ /> </a> </div>