As soon as I found out I was pregnant, I started applying stretch mark creams and oils to my whole body. I know you can't control what happens to your body, but if I can prevent markings on my skin, I will do anything! …. One of my favorite products is Belly Jelly by Naked Herbs.

Naked Herbs is an Etsy store that sells all natural products handcrafted to provide healing and wellness to the user.
I was SO lucky to receive their
Belly Jelly
in the mail back in July to use on my growing baby bump.
I can honestly say that their Belly Jelly has been incredible for my belly.
My skin has been so smooth and clear of stretch marks thus far.
It's been working so well that I started using it on my thighs and behind too!!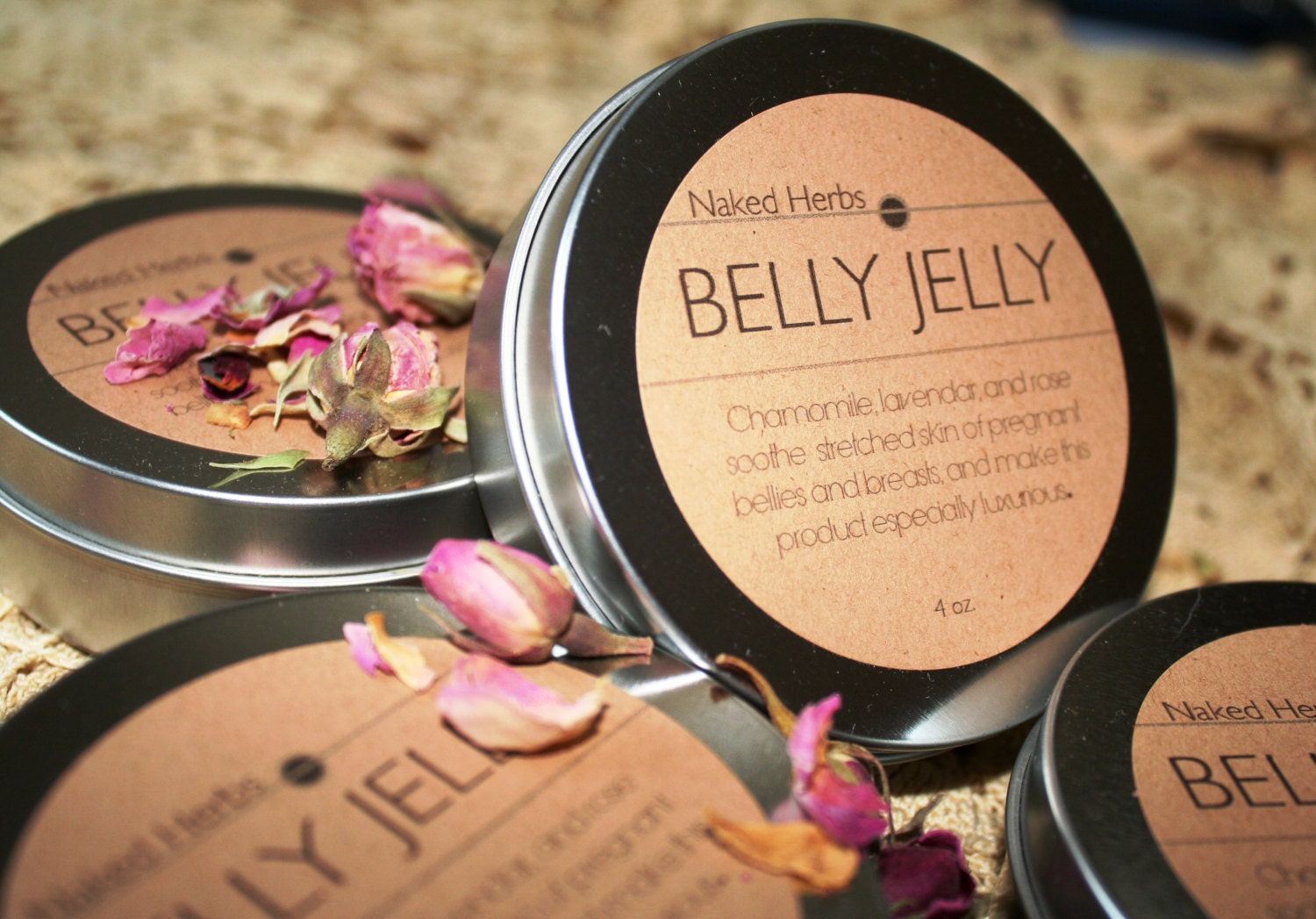 The
Belly Jelly
is handmade of grapeseed oil, cocoa butter, coconut oil, roses, lavender, chamomile, vitamin E, beeswax, lanolin, and essential oil of lavender. It has the consistency of a thick oil and goes on very smooth. I put it on in the morning and at night, and usually allow it to soak it before I put on a shirt. However, if I have had to get dressed quickly, the belly jelly never leaves a residue on my clothing! I love how shiny and smooth it makes my belly look right after application.
*I received this product in return for a review. All opinions expressed are my own*