High heels… a pair of shoes that hold more symbolism for women than any other item she may wear. The other day I asked my followers to tell me what comes to mind when you see a woman in high heels: powerful, confident, successful, beautiful, sexy.
Truthfully, when I put on high heels I feel a bit silly, usually uncomfortable, and rarely powerful. I prefer flats. I'm comfortable in flats, close to the ground, and can chase after my kids. It's funny because sometimes I feel real powerful when I'm rocking a pair of loafers. So here is my question… Why do women have to wear high heels to look powerful?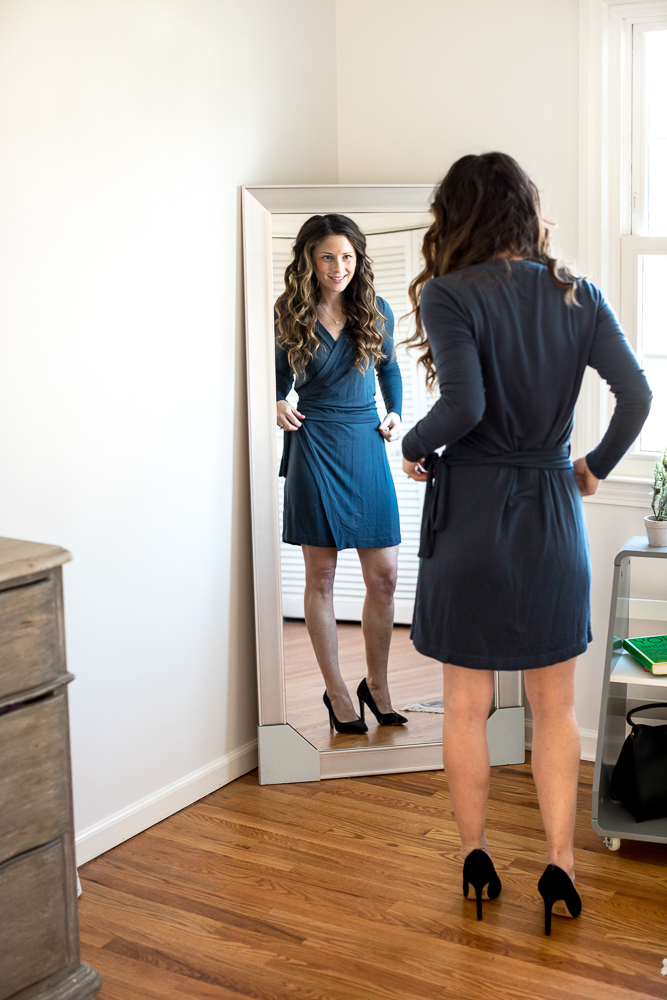 If you asked me to describe a woman in high heels: POWERFUL.
I may also wonder what she does/if she has kids/if her back hurts. I don't know if it's because society has conditioned us to associate high heels with certain adjectives, or because the shoes really do a lot for a woman – either way, they've become quite distinctive.
"Power, money, class, profession" are somehow determined by the brand or style of a woman's high heel.
If there is a red bottom, she has money. If the heel is short and stout, she is an old lady. If there is 5 inch clear platform, well… I don't want to say what we grew up thinking but you get my point. For women, the type of heels you wear suddenly tell a story about you, one that might not even be true.
Some people spend a lot of time, money, and thought on the shoes they wear day to day.
Perhaps we can say the same about other types of shoes and the stereotypes they give the wearer. Sneakers = athletic, loafers = academic, flip flops = casual. Some people spend a lot of time, money, and thought on the shoes they wear day to day. I prefer a pair of shoes that are nice and my taste is sometimes expensive. As a 33 year old Mom, comfort is usually more important than style.
Check out this post on wearing ballet flats as a Mom.
Let's go flash back to my wedding shoes ten years ago…
I bought a pair of green high heels to wear on my wedding day because everyone told me to. I also packed my favorite pair of UGG slippers, wore them 95% of the evening. In my defense, it was a cold October night and I had the flu when I got married, but wearing my slippers didn't stop me from feeling gorgeous, powerful, and confident.
With all this being said, don't assume I'm anti-high heel. I will wear high heels every once in awhile.
I wear high heels on special occasions and the random date night. When I slip on a pair, I feel a little bit taller and elegant (even if I walk around like a baby giraffe). I notice the sound the heels make, clicking away on the floor, and I enjoy the sound. It's almost like you can feel the heads turn to see who is coming in. We can all thank society for that.
But that's not to say that I don't wonder… How amazing it would be if I made the same impression without staggering in on a pair of heels? My 5'3 stature, my attempted ballerina-like posture, my confident aura… all exuding POWER without high heels.