After picking up this silk pleated skirt, I wish I owned it in every color. Today I'm sharing two ways to style a pleated skirt for fall.
I have always preferred fall fashion over warm weather clothes, but I'm not very sure why. Perhaps it's because I like to feel covered, or maybe it's the versatility of cool weather pieces. A few weeks ago I created a fall capsule wardrobe missing a very important item: a maxi skirt.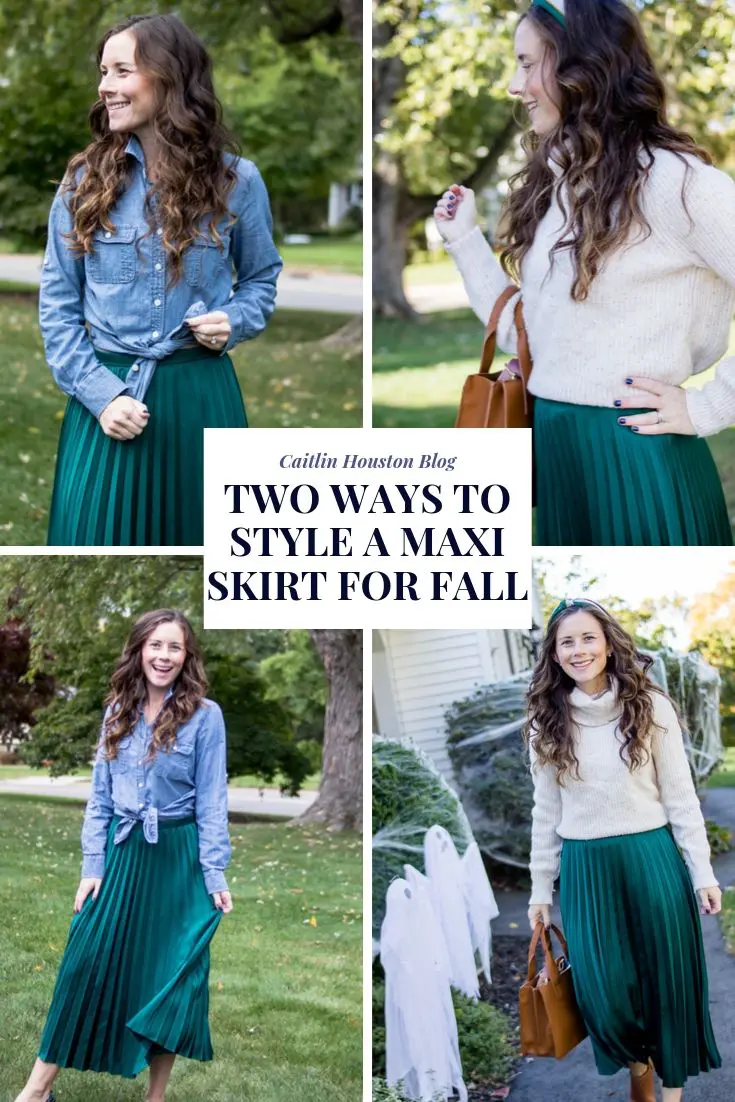 Tuck a Sweater into a Pleated Maxi Skirt
I love how a sweater looks tucked into a maxi skirt, but it can be difficult if the fabric is bulky. The trick to wearing a sweater with a skirt is to tuck it into your bra. Always make sure you choose a sweater that fits well. Whether you wear a turtleneck, cowl neck, or basic crew neck made of cotton or wool, these sweaters pair well with a long skirt.

Wear a Chambray Button Up Tucked into a Skirt
Another easy way to wear a maxi skirt in the fall is to pair it with a classic button up shirt. Chambray is a common fabric most people own and a style shirt I wear very often. You can tuck a button up shirt into a maxi skirt or tie it at the waist – whatever makes you feel most comfortable. In the fall if the temperatures are on the cooler side, you can layer a vest or sweater blazer over the button up.


While shopping for a maxi skirt, one might worry it will be too long for a short person. However I found it's "okay" to wear a skirt that hits your feet or your ankles. It's obviously a preference thing! I'll be wearing this maxi skirt on repeat from now until the holiday season.