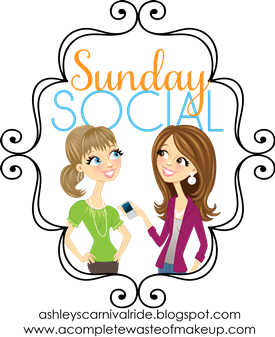 This Weeks Questions:
1. What is the name if your blog?
Confessions of a Northern Belle
2. What do you love most about blogging?
The community of people I've met through those who comment on my blog and the authors of the blogs I read! It
3. Why did you start blogging?
I wanted to document the planning of my wedding in 2008-2009.
4. What is something you'd want to tell someone just starting out in the blog world?
Be yourself – and don't get caught up in the drama!
5. Biggest blogging learning experience you've had?
Once you hit the publish button, you've made yourself public. It is easy to become a target of criticism and there is nothing you can do about it. Try and censor your posts if you want – but then are you really being YOU on your blog?
6. What are three blogs you love?
I am currently loving some Mommy blogs…
Busy Bee
Hooah and Hiccups
Keep Calm and Sparkle