Today I'm sharing three outfits to wear with leopard print shoes. With the holiday season is here, now it the time to start planning outfits for every party and event!
Want to know a secret? A few months ago I wrote a draft about fall trends I didn't like featuring animal print. Granted I once owned a leopard print flats seven years ago, I since grew out of the trend. Then one day during a fashion shoe emergency, a friend, owner of The Perfect Pair, came to my rescue with a pair of leopard print heels. Now I'm wearing leopard print heels on repeat, especially during the holiday season!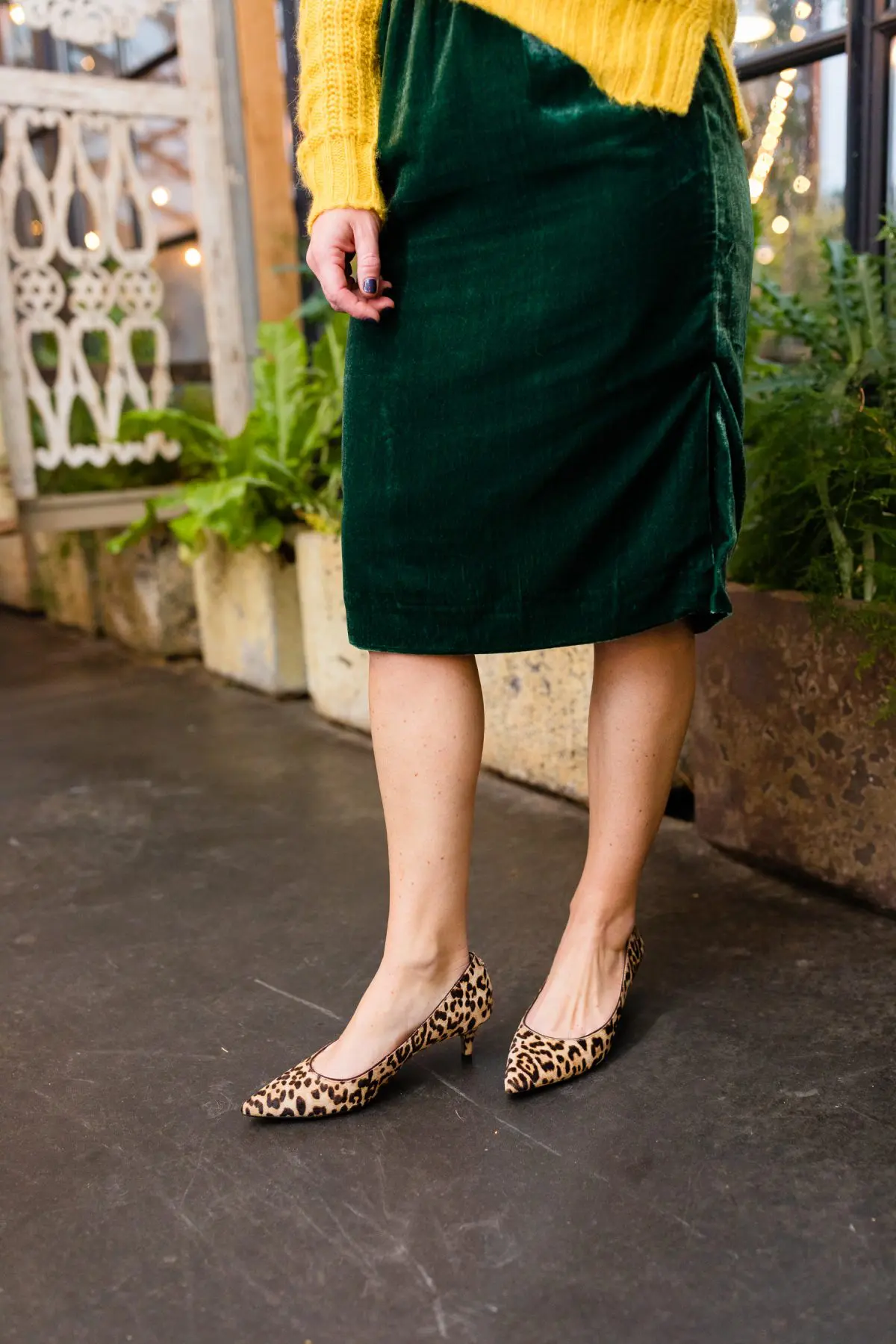 Outfits to Wear with Leopard Print Shoes
While shopping my closet for Thanksgiving Day, I assembled three outfits all featuring leopard print shoes. I quickly realized there are so many colors that compliment leopard print, such as black, mustard, maroon, and off-white.
White Sweater // Mustard Corduroys // Leopard Heels

Black Bodysuit // Pleated Skirt // Leopard Heels

Black Bodysuit // Mustard Skirt // Leopard Heels

Check out a few other ways to wear leopard shoes this season!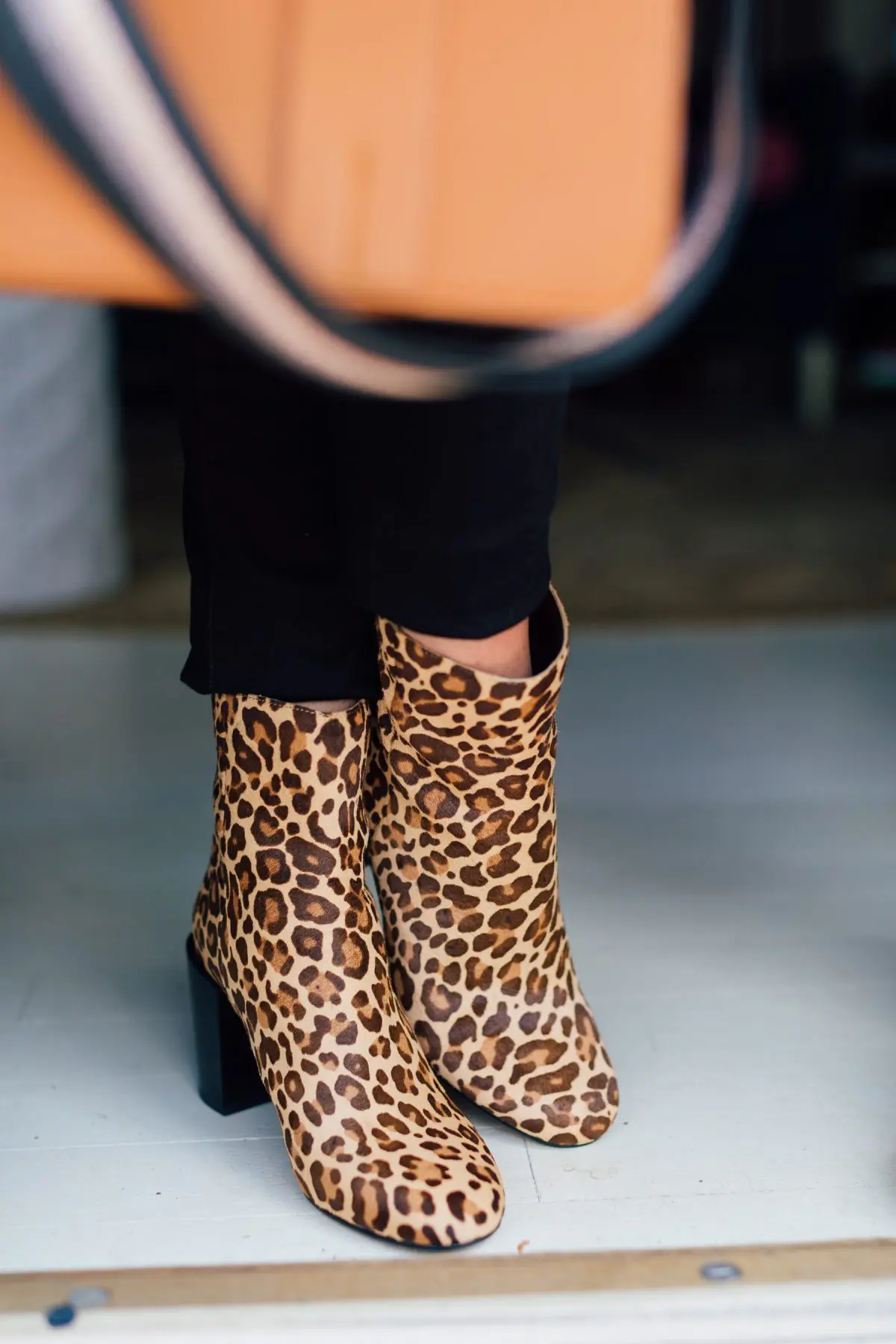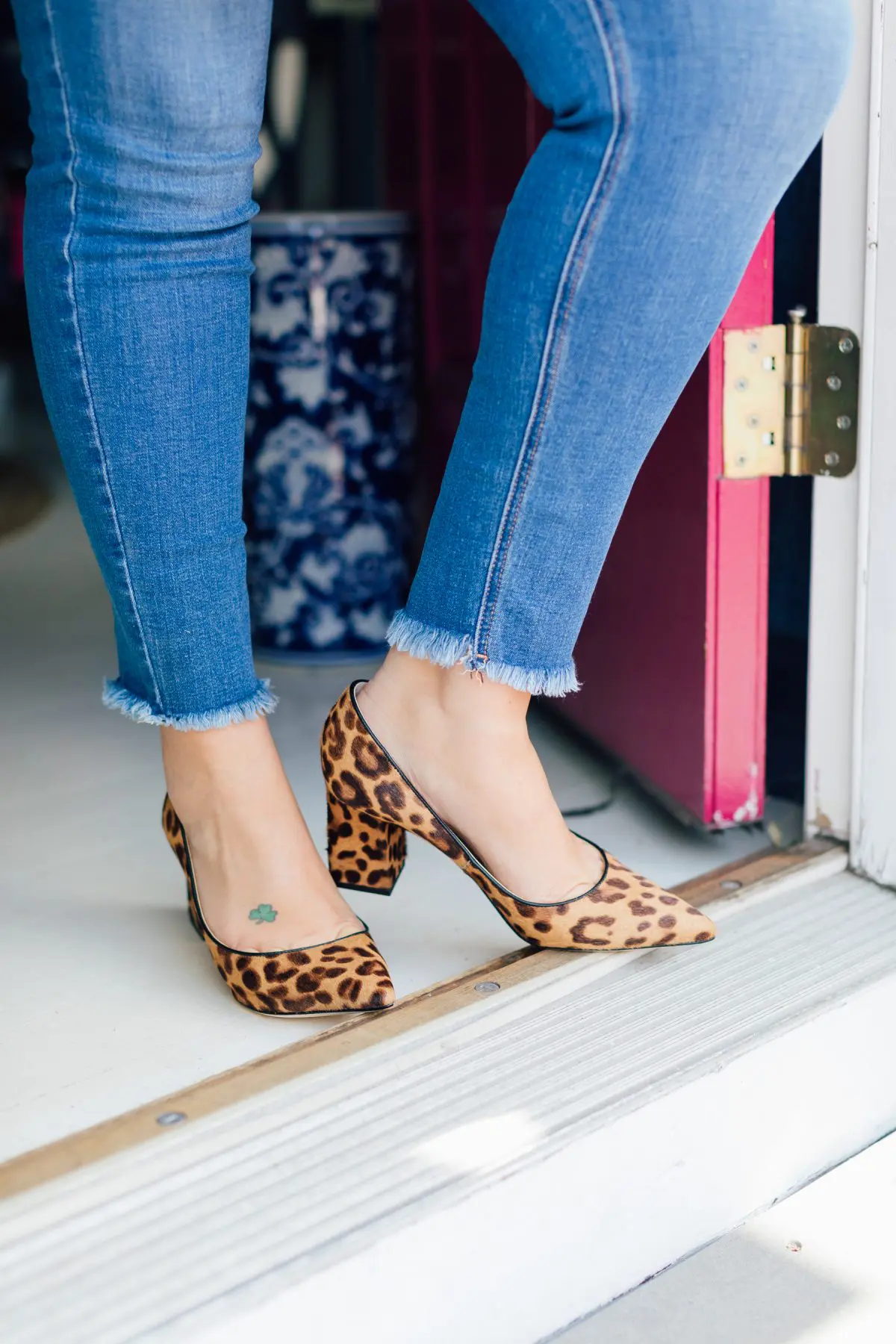 Photos by Julia Dags and Caitlin Houston. Shoes c/o The Perfect Pair in Fairfield, CT.
Pin This for Later!