Thoughtless Thursday is brought to you by little Miss Katie. If you wanna play, go to her bloggy blog and check out the rules! For this Thoughtless Thursday… how about some HAPPY THOUGHTS??!! I have been having a bit of a stressful week – let's just blame it on the fact that some people (ahem, children) are still not themselves after Daylight Savings. And my hormones have assembled themselves into a furious hurricane. =0)
So I need the think some happy thoughts right now…how about you?
Hopefully this song will make you smile!
I think my favorite lyric in the song is:
"When you're happy like a fool let it take you over/
When everything is out you gotta let it take you in"
If that song didn't put a grin on your face, how about this: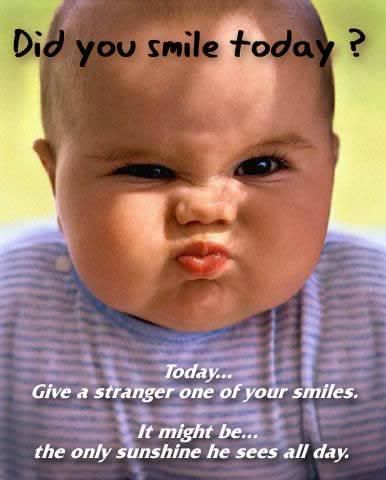 Will a picture of the Bears absorbed in their happy thoughts make you smile? Look at some of your own "laughing" pictures to brighten your day!
There are 87 days until Summer.
How about a little Winnie the Pooh?
"Well," said Pooh, "what I like best," and then he had to stop and think. Because although Eating Honey was a very good thing to do, there was a moment just before you began to eat it which was better than when you were, but he didn't know what it was called. ~A.A. Milne
Everyone loves coupons… for a little bit of happiness in the form of savings, go check out The Thrifty Mama or Frugal & Fabulous for some great daily deals or weekly specials.
Sex And The City 2 comes out in May!! If you haven't watched the preview yet, go here. Goosebumps and giddiness will take over your body!
And the bestest happy thought for today is that tomorrow is Friday!