Today is probably one of a million people's favorite days… it gives everyone an excuse to pretend their Irish, throw on some green, drink some green beer, and act like a leprechaun. I've always loved this holiday because when I was little my Great Aunt Connie and Great Uncle Pat would have a HUGE party, complete with my cousins' and their bagpipes, corned beef and cabbage, and Irish soda bread. It was a blast… but I was way too young to be able to enjoy the St. Patrick's Day spirits.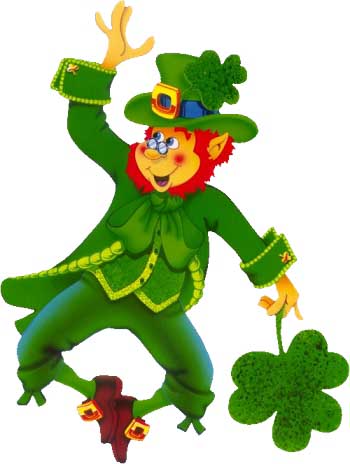 I started talking about St. Patrick's Day with my first graders last week – they thought it was all about leprechauns and candy. I explained how it is the Feast Day for St. Patrick in Ireland… and without going into too much complicated details, it is a National Holiday in Ireland just like the Fourth of July is a National Holiday here in the United States.
I promised them I would tell them alllllll about Irish traditions, let them listen to some Irish music, hear someone speaking in Gaelic, and even cook them Corned Beef and Cabbage. Then some of my kiddies decided to act like little turds for 4 days straight, so I had to put 7 of them on the "No Fun" List and only cook for 10 students. I am kinda ticked off about the turds…
Last night I made Corned Beef and Cabbage in my crockpot and this morning I baked green cookies.
Hopefully our day will be fun. The kiddies are supposed to wear green and I have lots of activities planned. We are going to play a math game with Lucky Charms, dance around to the Celtic station on Pandora, wear Leprechaun masks and do a jig, eat CB & C, and dye our mouths green with my cookies. Tonight I just might enjoy a green beverage… but we shall see…. =0)
Are you doing anything for St. Patrick's Day?