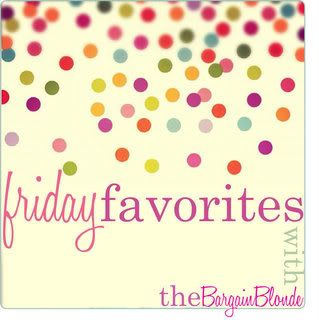 It's that time of the week my friends! My Friday Favorites a la
The Bargain Blonde
(check out her blog!) is coming to you straight from Wellfleet, Cape Cod, MA. I've been here on vacation with my family and we only have one day left! Fingers crossed the sun is shining at the beach and the wine is flowing at the Truro Vineyard tonight.
Ahhh, Cape Cod. If I could live here, I would. It is so beautiful and peaceful here – even amidst the vacation crowds. This photo above – a very awesome moment – was taken right after a storm on Marconi Beach. My hubs, Mom, and I sped to the beach when we saw Mr. Sun popping out. There weren't many people there yet – so it was just us and the ocean.
My parents have NEVER been a lovey dovey affectionate couple. I think I can count on 1 hand the amount of times I have seen them even look remotely like they were married or in love. BUT THIS WEEK – sheesh. Maybe it's because of my Mom's scary near-death experience, or perhaps its just that Cape Cod romance thing you read about … either way, my Mom and Dad have been so darn cute I can't take it (actually they can be cute all they want).
One cannot go to the beach in Cape Cod without a bag of Cape Cod potato chips! Not only are they my most favorite chip (in the world), but they also now have lots of flavors to choose from. I was so excited when I saw that they added a flavor to their 40% less fat line too – so I may or may not have hid this bag from my family for the first few days we were here, just so I had them all to myself.
When I first got engaged in 2008, my sisters, Mom, and I found this stationary shop while I was on the prowl for a wedding planning notebook. This year I found blank notecards with MCMUFFIN on the front. I was so excited I snatched them right up. We always write notes to his babysitters on random paper and now we will have personalized Mcmuffin stationary for the occasion. Jules Besch Stationers is located in Wellfleet in an awesome old beach house.
If you are ever in the area, check it out! They have fantastic stationary.
Okay, I must note – I haven't been to my favorite sweatshirt shop yet, so "My Favorite Souvenir" will end up being plural by the end of the vacation.
My Favorite Cocktail Spot
My mom, sister-in-law, and I went to The Juice in Wellfleet for some cocktails while we waited to pick up our pizzas at Wellfleet Pizza.
The Juice has the coolest cocktail menu – my mom had a Blue Moon margarita and my sister-in-law had a Raspberry Mojito. Other drinks on the menu – Beet Juice Martini and Moscow Mule. Mmmmm.
My Favorite Event
We hit up the Provincetown Carnival Parade yesterday and oh-my-word…pictures could never do the parade justice. It was so … interesting and awesome at the same time. You must check it out if you are ever lucky enough to be in Cape Cod during Carnival Week.
I had my face painted by some smelly hippie lady ….check it out.

Well…that's all for now folks. Gotta run to the beach with my parents!!!