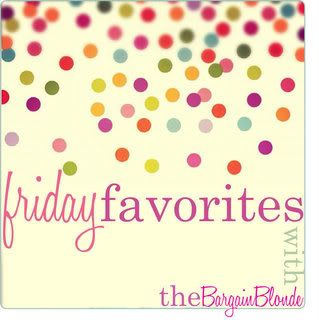 It's Friday! There are no kids in school today – only teachers! It's also time for… my favorites of the week!
1. Favorite Treat
Where have you been all my life?! I blame this new obsession on Mr. Bear. I have never been a fan of chocolate (unless it is a Reese's or York), but he chose this for his "Halloween" candy. And now I can't stop eating them. …. I hope he doesn't notice that half the bag is gone!
2. Favorite Footwear
I finally took my birthday present (to myself) out of the box and wore them!!! My Tory Burch Quinn Quilted Ballet flats are SO comfy and so cute. I, however, have only worn them twice, because I am too afraid that one of the kids at school will scuff them up…or that I may do something dumb (like trip on a curb and scuff them myself – my poor black Revas succumbed to this). Thanks again for helping me pick these out!
3. Favorite Thing to Watch
I have a lot of favorite shows that I am currently watching… but this one, Abby's Ultimate Dance Competition, is new this year and at the top of my list. Holy crap can these kids dance! I want a little girl so I can shove her into a million dance classes and make her like that (just kidding).
This girl… on the right… she needs to STOP CRYING.
I know Yvette is a biotch, but you need to grow up. And no one is jealous of you and your hair extensions. Trust me.
And this little girl, what a powerhouse for a 6 year old. She's a sassy pants and a stellar dancer. I don't care if she has a voice like a 20 year old, wears more make-up than me, and has moves like a Pussycat Doll. She. Is. Awesome.
Well, that's all for this week folks. Mrs. Bear has to go get a gatorade, coffee, and bagel before school.
What was on your favorites list?