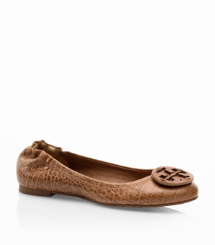 Keeping up with the shpeal that my birthday celebrations can last a whole week, I need your help in picking out a present that I will be purchasing myself. I will be using birthday loot to buy my gift, so don't go thinking that I'm so crazy that I buy myself a bajillion gifts for my own birthday. Because some of you know I already used my own money to buy myself some new birthday pjs…and maybe some VS body lotion and body splash…and maybe some undies.
I have decided that I really want a new pair of Tory Burch flats. They are comfortable, durable, and I wear the few pairs I own almost daily during Fall/Winter. Currently, I own 3 pairs: black/gold Revas, brown crocodile Revas, and red patent leather Revas. If I was smart, I would replace the black/gold Revas because they are 3 years old and starting to look a little rough. If I was practical, I would put my birthday monies in the bank and call it a day.

But I am not smart or practical, so I want to buy a pair of tan/light brown TBs and I need your help picking out a pair!
here are my favorites: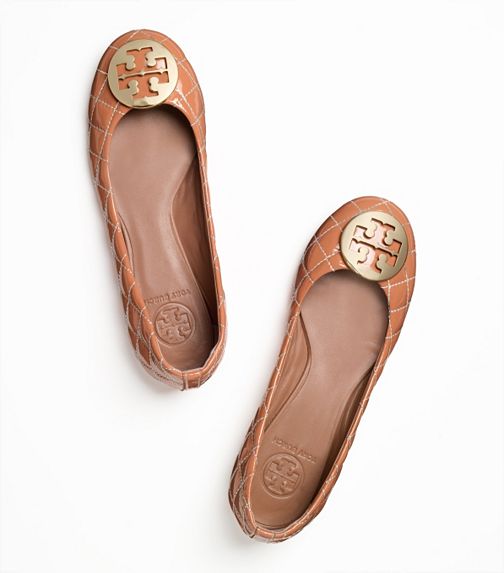 quinn

QUILTED LEATHER BALLET FLAT
tumbled

PATENT LEATHER REVA BALLET FLAT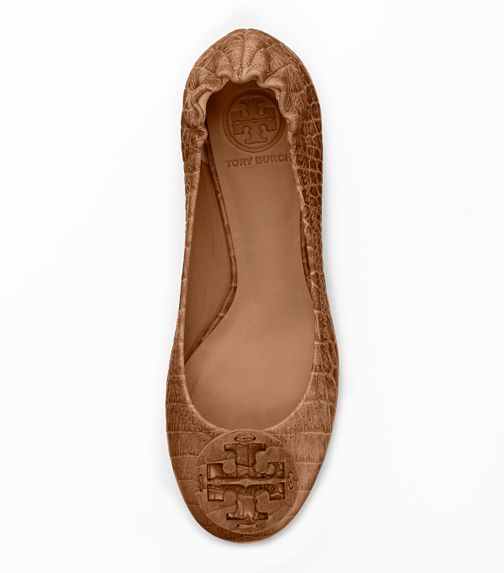 Which shoe would you choose?