Fall is one of the best times of year to decorate the inside and outside of your house. Pumpkins in a variety of sizes, textures, and colors adorn the fireplace mantle and dining room table. Orange, red, and yellow mums crowd the front porch and breezeway. Today I'm sharing my fall home tour with unbelievably easy fall decorations.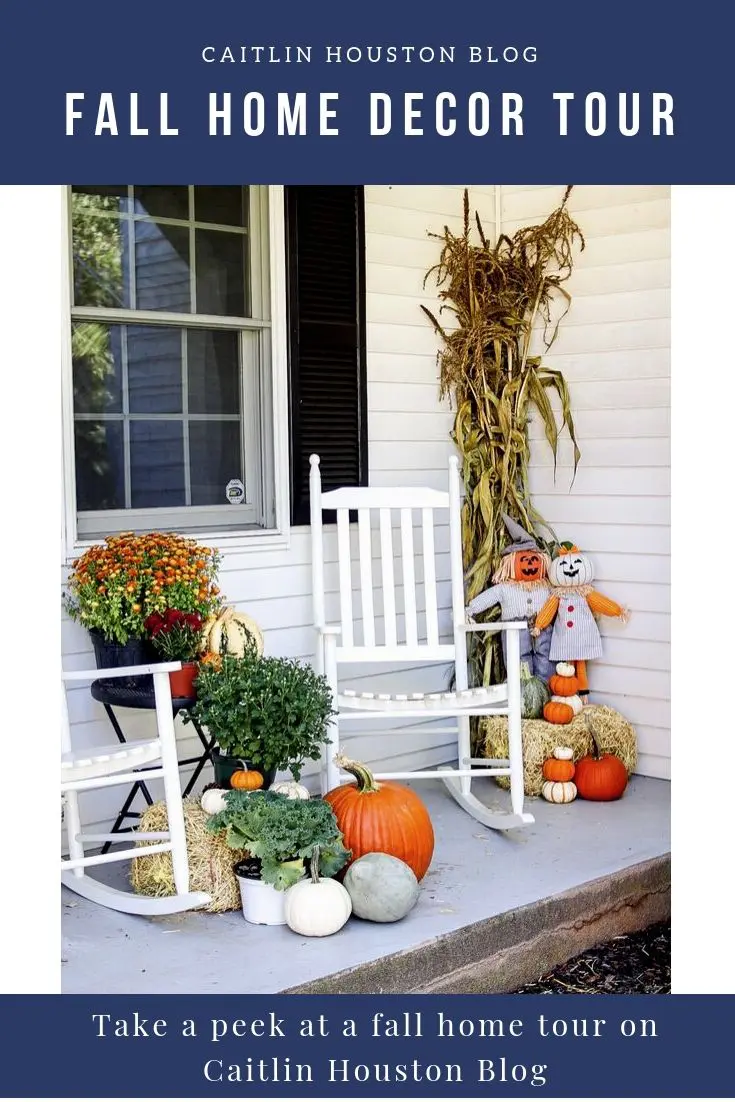 Neutral Fall Decorations for the Fireplace
Over the last few years, my fall decor is becoming more neutral to match my home decor. I favor white, gray, navy, black, green or light orange for fall themed decorations. Our fireplace is whitewashed and I love the white and gray on white brick.


Head here for more fall related posts.

Dining Room Fall Decorations
There are no rules when it comes to mixing pumpkins right? I used a variety of fabric pumpkins, candle stick holders, and faux fall berries to create our dining room centerpiece.

Looking to shop this post? Check out Shop My Fall Home Decor Here
Have a lot of vases lying around? I found pumpkins and acorns in the dollar store and layered them in a hurricane vase. I love how simple but beautiful the white, gold, and brown look together.
Surprise your neighbors with THIS FALL FUN ACTIVITY!

How We Decorated Our Breezeway for Fall