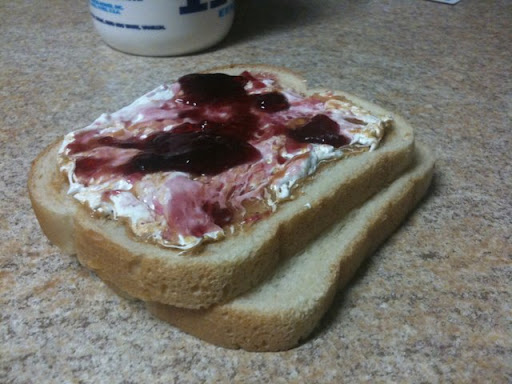 I don't know what most teachers eat for breakfast … But I do know this teacher eats something quick and easy bc I like to be able to get every extra minute of sleep I can. A crabby sleepless teacher is not a very nice person…
Anyways this morning I chose a pb + fluff + jelly sandwich on Italian bread.
It was heavenly.
I'm sitting in my car waiting for it to warm up and I'm hearing a funny noise…… Really car?! Don't you know all the money I have is going Towards presents for people for Xmas? I just spent $360 on you for MD tags and plates… Isn't that enough?!
By the way please cross your fingers we get some snow today!! My kiddies and I will be doing the snow dance allllllll morning!!!