Blue and white deck decorations have been on my wishlist since we moved into our home. We spend a lot of time on our backyard deck and it's one of our favorite places to be in the warm weather.
The original owners built the deck off the back addition and it receives just the right amount of sunlight. I chose blue and white deck decor for our backyard, but it's still a work in progress. Today I'm sharing what the deck looked like before, what it looks like now, and what I hope it will look like soon.
BEFORE
AFTER
Blue and white is the color scheme I love for our outdoor living space, despite my husband's desire for a pop of red. We were very lucky my sister's in-laws gifted us an outdoor dining table so that we just had to buy seating.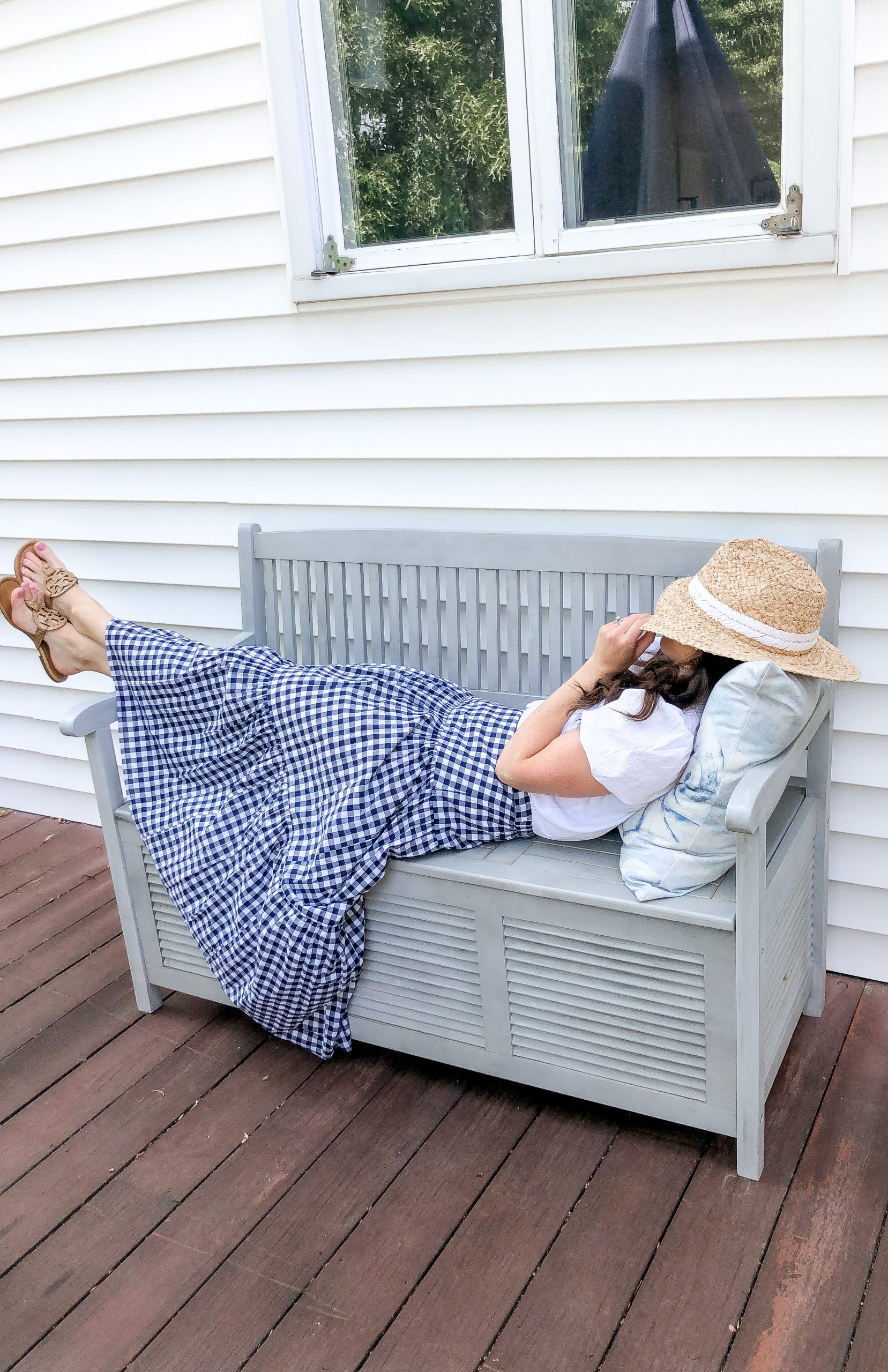 I'm only sharing a sneak peek of the blue and white deck decor today! The large white planter isn't full yet and the blue bench pillows have yet to arrive. Stay tuned for the final reveal of our deck decorated for the spring and summer season.
See more HOME DECOR Posts here!
Blue and White Deck Decor Inspiration