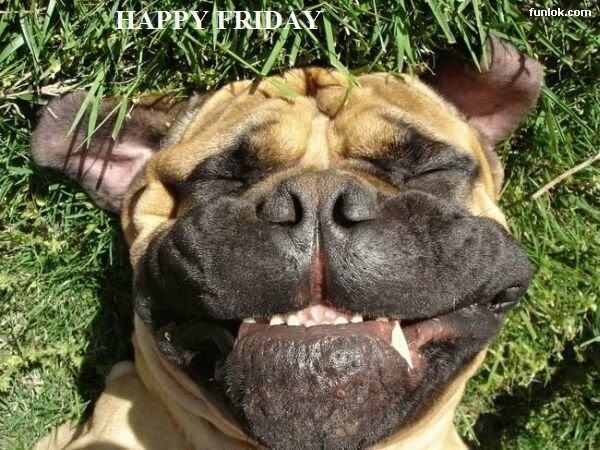 Sheesh this week went by fast. Happy Friday everyone!
There is nothing better than a long hard workout on your lunch break (I am not going to be able to walk tonight) and knowing the only thing between you and weekend freedom is 30 minutes with two little buggers until their Mom gets home.
Tonight the hubsby and I are planning on enjoying some of my Momma's Enchiladas and a movie at home. Nothing too exciting… except for maybe a cool beer and finally watching Pineapple Express (yes I know it's an older movie but we haven't seen it). As for the rest of our weekend – no plans set in stone just yet! There are rumors of a St. Patrick's Day pub crawl tomorrow night but I don't know if I can do something like that anymore. This bear can't really hold her liquor…
All I want to do is enjoy the nice weather that is supposedly approaching – 50 degrees + sunshine sounds wonderful. I am thinking we should explore historical Ellicott City or take a picnic lunch to the state park – and maybe bring a football to throw around to make Mr. Bear happy.
I hope everyone has a supercalafragalisticepialadocious weekend… check my blog either Saturday or Sunday… a little leprechaun told me there may be a St. Patty's Day giveaway approaching =0)