Who is looking for Last Minute Father's Day Gifts? There aren't many shopping days left, so I am sharing a few easy gift ideas for Dads. Even if you can't procure the gift by Sunday, have your child draw a picture of the present to insert in the Father's Day card. Enjoy!
My husband loves to spend time outside during the summer, especially in the evening by our outdoor fire pit. A portable fire pit is great gift for Dads who love relaxing by a fire for Father's Day.
One of my husband's favorite gadgets is a portable bluetooth speaker. He brings it everywhere because it's wireless, waterproof, loud, and holds a battery for a long time. Brandon has packed it for vacations and day trips to the beach. We have this wireless portable speaker and we love it.
3 // A Beer Club Subscription – Last Minute Favorite!
Craft beer is such a popular "thing" right now and my husband is huge fan. A Beer Club Subscription makes a great Father's Day gift.
4 // Backpack Cooler
Another Father's Day gift for Dads who like beer (or anything that has to stay cold) is this backpack cooler. My brother-in-law has one and brings it everywhere!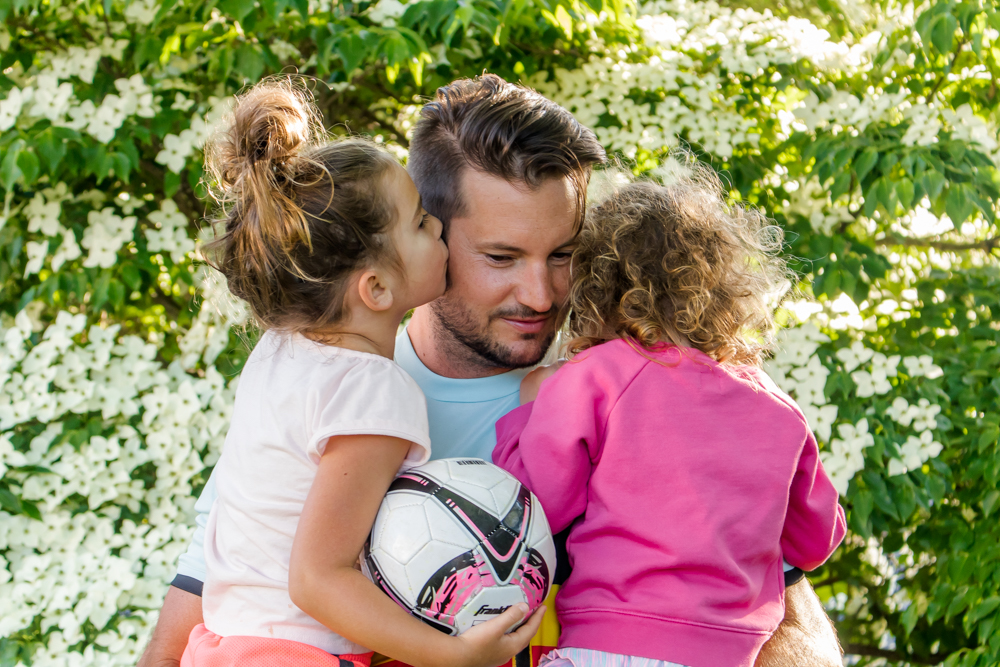 5 // Grill Tools
Grill tools are always a great gift for the Dad who likes to cook. This 16 piece stainless steel set comes with a storage kit so Dad can keep the tools organized.
Dads need wireless ear pods for many reasons, especially because the cord can get in the way when mowing the lawn or exercising. Wireless ear pods are a great Father's Day gift even if they are on the pricey side. This is what Brandon is getting for Father's Day!
Golf clubs, golf gloves, or anything golf related is always an easy gift for golf loving Dads. One of my favorite CT businesses, MonogramMary, has a lot of personalized golf gear for Dads!
A pair of men's smoking slippers are comfortable and practical for the warm months ahead. Smoking slippers aren't for smoking though – they are actually more like espadrilles. Brandon wears this brand all summer since they're breathable and long-lasting footwear.