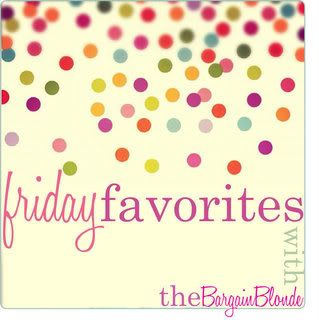 It's the end of the week!!! And that means it is time for me to tell you what I have been loving all week long.
Love love love my new Lands End Nylon Quilt Booties. I bought my bff the same pair for her birthday and just had to have some for myself…with a little monogram of course. They are most comfortable, very warm, and even if they resemble something Napoleon Dynamite would wear, I have considered wearing them outside of my house. They are on sale right now for $19.99 – go snag a pair before they are all gone!
Hooray for Vampire Diaries Season 4! I am SO excited that Elena is finally a vampire!!! And her remembering all of the stuff that Damon made her forget?!?!… Oh please oh please let her fall in love with him again. Sefan is so boring and Damon is so…not boring. Do you watch Vampire Diaries?
They always say it's the little things that count in life… and I couldn't agree more. Last night, after what could have been the worst day of school this year, my husband made me dinner. Now, it was nothing fancy – it was actually exactly what I wanted – but its the fact that 1. I am always the cook in the kitchen and 2. I didn't ask him to do this.
It's the little things that count.
My cousin has been telling me for awhile that she wanted to start a blog about her life… and she finally did it!! She is probably one of the most talented writers I know. Her blog kind of makes me want to quit writing mine. She just has a way with words like no one I have ever met. Plus, she has a story to tell. Go read it… I promise you… you will love her!
And now… a few letters to some people, or things, that need to be addressed…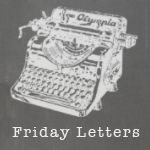 Dear Election,
Please hurry up and be over. I can't take all of this stuff people keep posting on Facebook and Twitter. I know there is something called "Freedom of Speech," but when it comes down to it, I feel like its just one big sword fight (if you know what I mean). The constant bashing between political parties is annoying. Why can't we all just get along. Cumbaya?
Dear whoever is in charge of my fate,
Thanks for tricking me into believing this school year was going to be different. I really thought that everything was going great until about 3 weeks ago. Now I have 31 kids in my classroom and well, its not great. What did I do to you to piss you off?
Thanks for finally arriving!!!